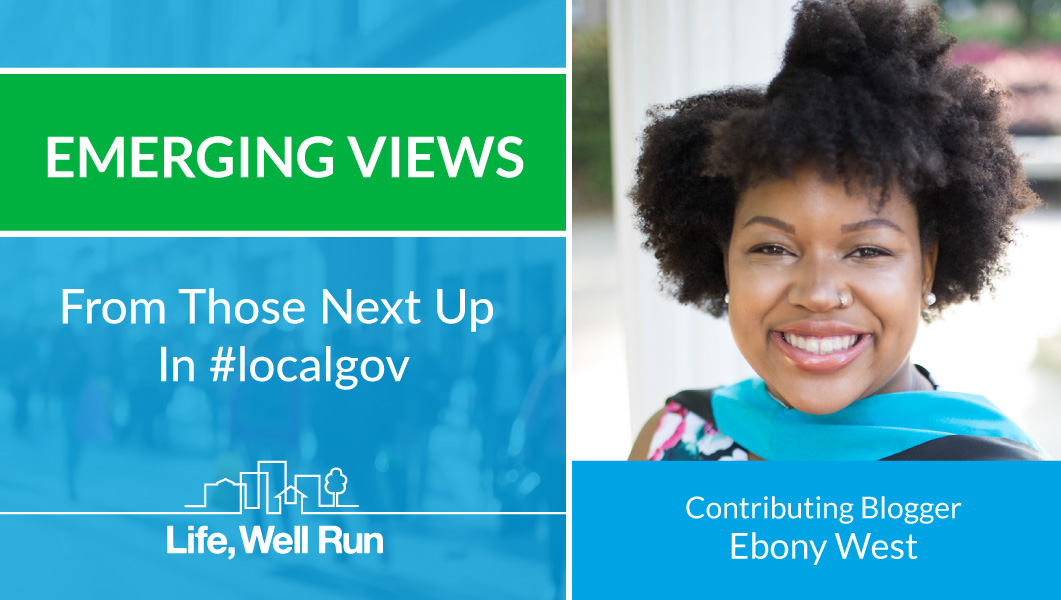 Two years ago, when I was a senior at East Carolina University, I found myself, like many of my peers, scrambling to figure out what I should do after graduation. I eventually planted myself in one of my professors' offices and explained to him that I wanted a career that would enable me to serve people through government and nonprofit organizations. The professor spun away from his desk, shuffled through a seemingly endless stack of ungraded papers, and located a brochure that he slid over to me. Three letters on the front cover of that brochure stood out to me: MPA.
Now, as a recent graduate of the University of North Carolina at Chapel Hill's Master of Public Administration program, I think back to how important that incident was in helping me get to where I am today. Lately I've begun to reflect on how my MPA degree has affected my personal and professional growth over the past two years, and how it has prepared me to tackle some of the wicked problems facing our communities.
So, while the ink is still fresh on my diploma, I want to share a few of the most memorable lessons I learned during my past two years, each of which I will carry with me as I pursue a career in public service.
What it Means to Be a Public Service Leader and Manager
This degree and the entire UNC MPA curriculum forced me to think about my values and leadership style. It also opened up a window of knowledge for me about how to successfully lead and manage organizations, drawing from theoretical and practical examples of successful financial and human resource management, law and legal processes, and leadership and organizational theories.
The Importance of Connecting, Coordinating, and (Sometimes) Collaborating
One thing I greatly appreciated about my program was the interest and expertise I shared with my peers and the faculty. Through these connections, I came to understand the importance of coordinating or collaborating within and across sectors to solve community problems. I now feel better equipped to facilitate community relationships and partnerships that can enable a community to tackle challenges. I also better understand how to assess when to work with other organizations and which partnerships need to be in place to successfully mobilize around an issue.
How to Talk to Anyone: Effective Communication Strategies
What good is a good idea if you can't communicate it? What's the best way, for example, to spread the word about the accessibility of your organization's services to everyone in your community? These are just a few communication issues we discussed as part of my MPA program, and I learned a variety of ways to communicate effectively with the public I serve, whether it involved inviting the community to a public hearing or explaining to residents how they can receive assistance during a crisis. I also learned how to communicate with a variety of stakeholders and to facilitate a conversation around the tough issues.
How to Bring Equity, Diversity, and Inclusion to the Forefront
As community demographics, technology, and issues evolve and change, public organizations must begin to think about the root causes of outcome disparities within the communities that they serve. To achieve more inclusive and (hopefully) equitable decision-making, public managers must consider how decisions get made and who is at the table. It's no longer enough to simply ask whether the programs and policies I implement are efficient and effective. I now must ask for whom those programs are most efficient and effective. I also need to consider the obstacles that come with implementing equity, diversity, and inclusion practices and the most effective strategies to incorporate these principles into an organization's overall strategy.
The Importance of a Strong Network
The most memorable lesson I learned while pursuing my MPA was that it pays to build a strong network of peers and mentors who share my public service calling. It's very easy to get bogged down by trivia when working in the public sector (or pursuing an MPA), and I benefited a great deal from having a strong network of people who understood that and encouraged me to keep plugging along. The ongoing conversations I had with my peers and mentors and the perspectives they shared with me allowed me to grow personally and professionally. I know I have a lifelong network of friends who will push me to be a great public servant and challenge me to strive for greatness.
Ebony West is a recent graduate of the University of North Carolina, Chapel Hill, Public Administration Program.