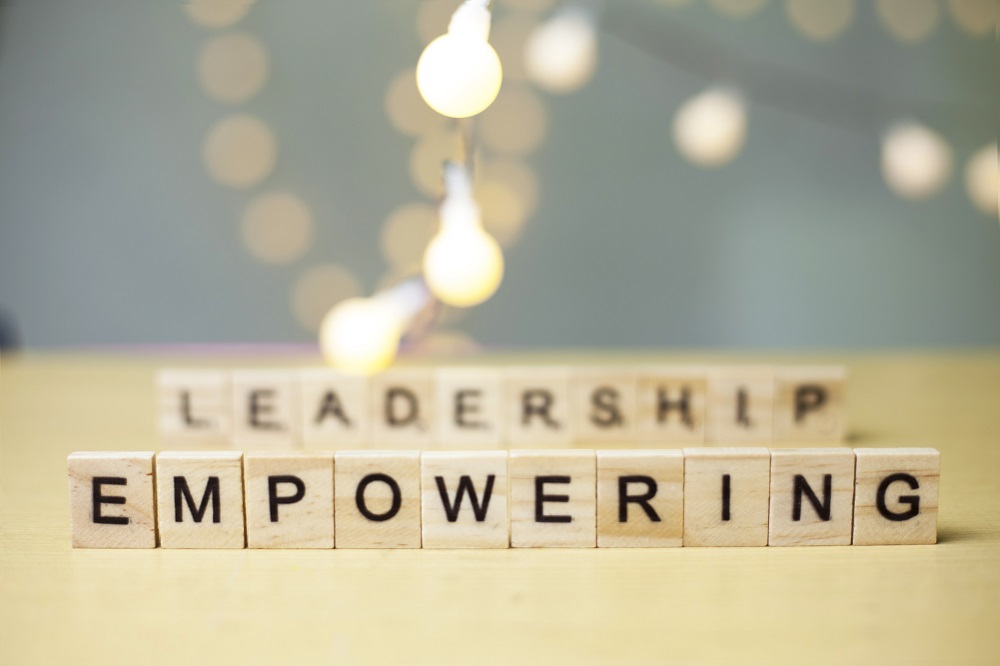 There has never been a more important time for local government managers to provide critical values-based leadership to their organizations and communities. With the challenges of COVID-19 and the racial/equity tensions that are impacting many of our communities, it is unlikely that we will "manage" ourselves out of these situations and instead need to rely on our leadership skills to respond to today's issues and lead our organizations and communities forward to a safer and less uncertain place.
Values-based leadership is the idea that leaders should draw upon their own and others' values—including those established for your organization— for direction and motivation.  At its core, values-based leadership philosophy asserts that people are mostly motivated by values and live according to these beliefs.   As such, it is critical that you and your organization understand your values, work together toward identifying values for your organization, and use them as the motivation to "lead forward" toward your desired vision or future state. 
In a recent ICMA Coaching Program webinar, this topic was discussed by three ICMA members with experience in the work of values-based leadership who shared their valuable experience and sage advice for local government managers and staff members at any level of the organization who are desirous of becoming better and more effective leaders. Their advice includes:
1. It is critical to understand the difference between leadership and management.
Management is best described as the important technical work of "getting the job done" via control of "things," such as budgeting/finance, IT, equipment, permitting, and data analysis. Leadership is best described as encouraging and supporting "people" toward a new direction or vision.  Managers focus on transactions and things, while leaders focus on relationships and people.  It is critical that we understand the difference between these two important skill sets and develop their capacity—and that of our organizations—to institutionalize both types of work into the work we—and our employees—perform every day.
2. Develop your own leadership philosophy, write it down, and hold yourself accountable to it.  
Don Davis, county manager, Jefferson County, Colorado, discussed the importance of having a personal leadership philosophy as it is critical to creating an organizational culture based on values. When the leadership philosophy is written down, it is easier for you—and others—to hold yourself accountable for actions and behaviors in the workplace and in life.
The concept of a personal leadership philosophy can be extended to the organization when you work with your staff to identify and agree upon your core principles and values. Such an organizational leadership philosophy can help to guide and reinforce behaviors to produce consistency of approach and enhance the values-based culture you desire.
3. Engage and empower your employees to achieve your vision.
Kevin Catlin, city manager of Springfield, Michigan, shared his philosophy that organizational collaboration is the best tool to foster innovation and move communities forward and, as such, is a key component of leadership.  To engage staff, managers must get to know their staff members from both a personal and professional standpoint and appreciate and involve employees in decision making processes to implement a proactive, innovative culture.  In doing so, we create a  "clear line of sight" for employees to understand how the work they do each day contributes to the achievement of the organization's vision and coalesces the staff to provide excellent public service and value. 
4. Understand your own values and the desired values of your organization.   
Courtney Christensen, city administrator of Mission Hills, Kansas, suggests that organizational values are not "posters" on the wall or a "motivational cheer" that is recited each day before opening the doors to the public.  Instead, values come from the individuals who work in an organization, yet can be encouraged and shaped by a leader seeking to unify the group toward common behaviors and actions to achieve a goal. When values of employees and the organization are in sync, synergy occurs and energy levels and work output increase.
To create an organization of shared values, you must hire people who either share the values of the organization or who are looking for meaning in what they do and want to work in an organization that values them and puts the values it identifies into practice.
And when that inevitably crisis occurs, and employees and the organization share common values, members of the organization will continue exemplifying the organizational values daily and will:
Ask what needs to be done.
Volunteer to work, to step up, and work outside the box.
Cleave together to share concerns, workload, or to figure out how to produce work in the new environment.
Step up to lead when necessary and follow when asked.
Adjust to the change and support the new normal, so long as it continues to support the shared values.
The importance of this work was underscored when 94% of webinar participants indicated that the values of a leader were important or extremely important to the organization. However, more than 25% of respondents indicated that values work has not been a priority for the organization.  In terms of leadership style, only 46% indicated that they understood their leadership style and only 9% had written it down or verbalized it. One-third of respondents said they struggle with values and leadership work in their organizations.  This is clear evidence that while we generally see the importance of leadership work, many of us still see our work as rules-based (management-focused) and not values-based (leadership-focused.)
Often, as local government management professionals, we tend to focus on our management skills.  However, developing your leadership skills—particularly those that reinforce the values of your organization and align people together—is critical and deliberate work that we all must do. . .and must do it now!
The archived 90-minute webinar, Values Based Leadership: Leading With Principle, is available here along with other coaching webinars produced by ICMA in 2020. 
Learn more about the ICMA Coaching Program,