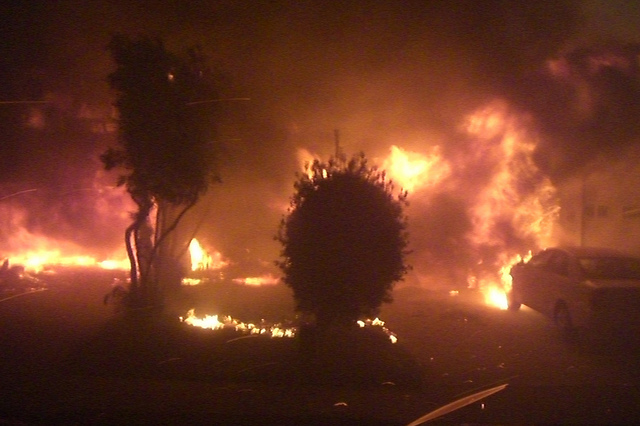 With scores of people confirmed dead and more than a thousand people missing, California city and county managers and their staffs, with the help of federal and state officials and countless volunteers, are working around the clock to support the thousands of displaced residents. Managers and their teams from non-affected areas mobilized to support devastated communities and as of Thursday, Town Manager of Paradise, CA Lauren Gill, which lost 95% of its residences and 65% of its businesses, had relocated town operations to neighboring Chico. According to Senior Advisor Martin Nichols who was a past resident and planning commissioner in Paradise, the town has no tax base to finance continuing operations. It will likely be one year before they can issue their first building permit if fire insurance companies decide to reinsure the area.
During a recent interview with Sean McGlynn, city manager of Santa Rosa, California, which last year was decimated by wildfires, he indicated that support from other managers who had been through similar disasters was invaluable. He stepped in to lend support in Chico and other members of his staff headed to Malibu, which was dealing with the aftermath of the Woolsey Fire. ICMA Executive Director Marc Ott and West Coast Regional Director Kevin Duggan reached out to California local managers offering any assistance possible on behalf of ICMA and Cal-ICMA. Carolyn Coleman, Executive Director of the League of CA Cities, offered a suggested list of non-profits supporting victims: 
Where to Donate
The Center for International Disaster Information indicates that monetary donations are usually the most effective way to help in the aftermath of a disaster. 
Duggan is working with Cal-ICMA and ICMA Senior Advisors to coordinate recovery and rebuilding assistance for affected communities. According to Coleman, "While these kinds of tragedies are sadly becoming the new normal in California, they also serve as a reminder of the resiliency of the human spirit and our communities. I'm proud of and not surprised by the many ways in which our cities are coming together to support one another. In addition to city leaders from one city traveling to another to provide support and relief, the entire City of Chico stepped up to make sure Paradise local government continues to function. According to Charles Anderson, our Sacramento Valley Regional Public Affairs Manager, the City of Chico arranged for the Town of Paradise to hold its regularly scheduled council meeting in a Chico municipal building last night since the Paradise City Hall was out of commission." 
Resources
ICMA maintains updated resources on disaster recovery and restoration.
This blog post covers wildfire-related resources. 
This season of Local Gov Life podcast looks at disaster and recovery.