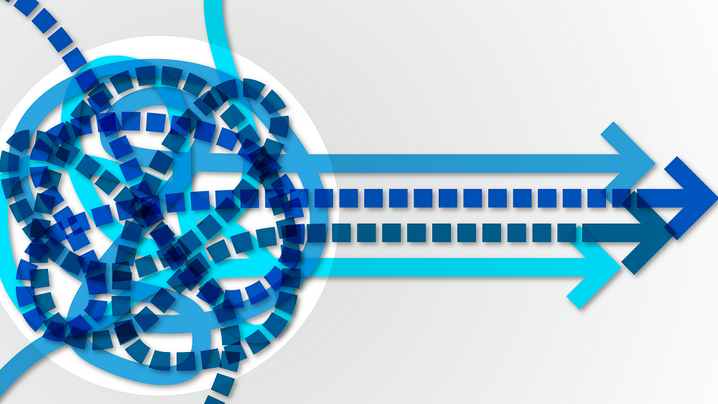 Over the next few months, state, local, tribal, and territorial (SLTT) governments and other eligible entities (i.e., hospitals, public schools, and universities) will receive sizeable federal funding through the American Rescue Plan (ARP) to continue addressing needs associated with the COVID-19 pandemic and the resulting economic crisis. In addition to other federal recovery funding programs, SLTTs nationwide are expected to receive $350 billion in Coronavirus State and Local Fiscal Recovery Funds (FRF). This level of federal funding is historic and provides communities across America with the chance to turn the COVID-19 crisis into an opportunity for future resilience. To make effective use of these one-time resources, local leaders should plan to take a comprehensive and strategic approach that is informed by the needs of various stakeholders throughout the communities they serve.  Accordingly, below are some ways you can begin to design your path to economic recovery.
Comprehensive Recovery Planning
Given the unique federal funding opportunities currently available, local governments would benefit from analyzing their unmet needs and priorities to inform development of a long-term recovery strategy that addresses COVID-19's impact on their local economy and social systems. Steps to support an unmet needs assessment, and subsequent long-term recovery strategy development, should:
Evaluate and quantify COVID-19's impact on the local economy, including key industries and sectors.
Assess the capacity of subject matter expert and support resources, both internal and external.
Determine the return-on-investment of potential programs and opportunities.
Set specific goals and data-driven outcomes to be achieved through federal COVID-19 funding programs.  
Create reporting and transparency so the community understands how funds are being spent and whether the intended goals and outcomes are being achieved.
Throughout the recovery planning and implementation process, purposeful and consistent opportunities for community feedback and input are beneficial. Government leaders should consider meetings and input sessions with the public directly, as well as with diverse organizations representing historically underserved populations, businesses and private sector partners, nonprofits, civic organizations, foundations and philanthropies, and community and grassroots organizations.
Moreover, to realize the greatest benefits from this funding, local government agencies and organizations must operate jointly and maintain a unified approach throughout. To that end, local governments may benefit from evaluating their internal structures, processes, and systems and identifying opportunities for improvement. Considerations include centralizing grants management to drive the strategic use of funds; augmenting staff with compliance and administrative support; and setting up reporting mechanisms at various levels of governments so leadership and staff can make informed decisions throughout the recovery process.  
Strategic Use of Funding
When coordinating a comprehensive approach recovery, governments should evaluate all funding sources that are available to them. Since the start of the COVID-19 public health emergency, governments have had access to multiple funding sources to support ongoing response and recovery operations. Some primary sources include:
Federal Emergency Management Agency (FEMA) Public Assistance (PA) program.
US Treasury Coronavirus Relief Fund (CRF) available through the CARES Act.
US Treasury Coronavirus State and Local Fiscal Recovery Funds (FRF) available through the ARP Act.
Understanding when and how to use each available funding source can be challenging; however, a detailed understanding of compliance, timelines, and eligibility related to each source enables recipients to optimize funding and its impact on their community. Below are several key considerations for local governments as they continue to put various federal funding streams to use:
Prioritize FEMA Public Assistance (PA). FEMA adjusted the federal cost share to fully reimburse certain COVID-19 eligible costs through September 30, 2021. FEMA has not set a cap for SLTTs on how much funding they can claim through the PA program, nor are these funds competitive. As such, we recommend that FEMA PA funding be used prior to the more flexible CRF and ARP programs to fund ongoing response efforts, where possible. Allowable costs under FEMA PA include but are not limited to:
COVID-19 testing sites and operational costs.
Vaccinations.
Community feeding programs for at-risk populations.
Non-congregate sheltering.
Public information costs to promote public health and safety measures.
Emergency operations center costs.
Personal protective equipment.
Emergency medical transport.
Disinfecting services and supplies.
 
Use remaining CRF funds to support ongoing response and recovery efforts. CRF funds are only available through December 31, 2021, so their use should also be prioritized; however, you should try to expend CRF funds on projects that are not eligible for funding under the FEMA PA program. The CARES Act set limited uses of these funds but can be used to cover expenses that:
Are necessary expenditures incurred due to COVID-19.
Are unaccounted for in the government's most recently approved budget (as of March 27, 2020).
Were incurred between March 1, 2020, and December 31, 2021.
Prior to FEMA's cost-share adjustment, many governments across the nation elected to utilize CRF funding in lieu of FEMA PA funding or initially used CRF funds to cover the 25 percent FEMA PA cost-share requirement. Now that the FEMA PA program is fully reimbursable, local governments should consider reallocating these costs to support remaining response efforts, and to continue any existing recovery programs that support individuals and families, nonprofits, and businesses within their community.
Promote longer-term recovery through ARP FRF funds. The FRF funds are the largest and most flexible federal funding currently available to local governments. FRF funds must be obligated to projects by December 31, 2024, while the performance period is extended to December 31, 2026. These funds are meant to focus on long-term recovery and there are five primary allowable uses:
Supporting public health expenditures.
Addressing negative economic impacts caused by the public health emergency.
Replacing lost public sector revenue.
Providing premium pay for essential workers.
Investing in water, sewer, and broadband infrastructure.
With FRF funds, governments can maximize this funding's impact by making long-term, mitigation investments within their communities. When possible, local governments should evaluate allowability under FEMA PA and CRF funds first, and then look to expend FRF funds as the longer time horizon associated with them.
Conclusion
Expending this additional federal funding will be no easy task for local governments. Jurisdictions need to carefully plan how to expend these funds with a data-driven approach being paramount to maximize the funding's impact. Communities that address unmet needs and priorities, while also reimagining how services, programs, and investments are delivered in the short- and long-term, have the greatest likelihood of fully recovering, reaching resilience, and setting their community up for sustainable growth.
Mark O'Mara is Hagerty's director of Recovery and is an experienced project manager with more than 14 years of experience in developing, managing, and leading the formulation, administration, and implementation of more than $16 billion in federal disaster recovery grants. 
John Hageman is a senior manager in Hagerty's Recovery Division. Prior to joining Hagerty, John was chief of staff for the city of Detroit's Office of the Chief Financial Officer, helping Detroit recover post-bankruptcy. He also has a background in management consulting with a focus in strategic management, public sector finance and administration, and restructuring, all of which he employed working with the Financial Oversight and Management Board for Puerto Rico (FOMB) as well as during his tenure with Detroit. 
Kristen Kerr is a managing associate in Hagerty's Recovery Division. She has experience working in the government administration industry, specifically through process improvement, collaboration, financial analysis, and project management, and is a subject matter expert in various cost recovery services. 
New, Reduced Membership Dues
A new, reduced dues rate is available for CAOs/ACAOs, along with additional discounts for those in smaller communities, has been implemented. Learn more and be sure to join or renew today!