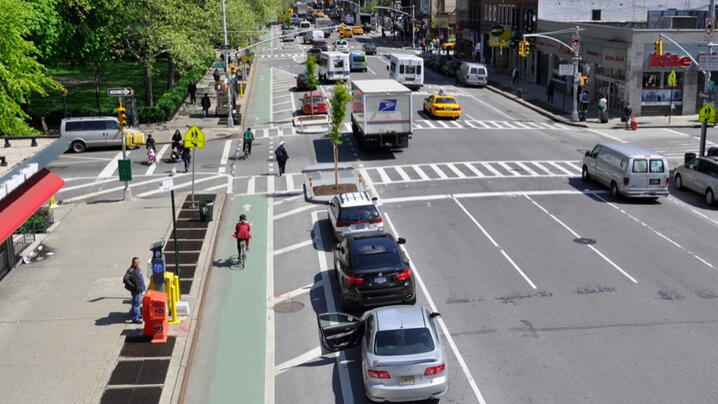 For local governments, a comprehensive approach to community development addresses both social and economic issues to provide all individuals in the community, including low-income and minority populations, with equal opportunity to obtain a job and achieve self-sufficiency. For many low and moderate-income residents, examples of activities that connect residents to economic opportunity may include strategies for increasing income through affordable housing programs, improving education for both adults and school-aged children, and increasing transportation options and access.
Many local governments have already been working on these types of programs. According to ICMA's 2010 Sustainability Survey (a national survey of 8,569 local governments with populations over 2,500), approximately 33% of those surveyed offer financial support or incentives for affordable housing, 27% provide access to information technology for persons without connection, 26% provide after-school programs for children, and 21% administer transportation programs targeted specifically to assist low-income residents.
Connecting residents to economic opportunity is a critical component of social equity that local governments across the nation have demonstrated a capacity to address in partnership with other governmental, public, private, and citizen stakeholders. Recent research conducted under the HUD Sustainable Communities Research grant program focuses on what local governments are doing to advance social equity and how this fits into overall efforts to increase sustainability. A few overarching strategies that local governments have used to increase connectivity of residents to economic opportunity and increase social equity include the following:
Provide transportation options to connect residents to employment and other services. An array of transportation options offers equal access to jobs and community services, as well as connectivity between different geographic areas within a community. In the City of Lewiston, Maine, over 50% the downtown population (and 18% of total residents) do not have a car; so transportation planning and policy has focused on considering alternative ways for how to safely and reliably move people through new pedestrian, bicycle, and public transportation options. A bike-ped committee that was formed in 2012 advises on and reviews transportation policy and planning, including the local metropolitan area's bike and pedestrian plan in 2013. In April of 2013, Lewiston adopted a Complete Streets policy that calls for the public rights-of-way to be reconfigured to ensure that all forms of transportation are served.
Convene partnerships of community organizations to build programs and initiatives connecting residents to economic opportunity. Local governments are in a unique position to engage stakeholders from businesses, organizations, other governmental entities, and community groups, who have the resources and skills to build effective programs. The Project H.O.P.E. program in Dubuque, Iowa engages eight local partnering groups from government agencies, the business community, education, and local philanthropy to improve the services and programming designed to support disenfranchised youth with education, skills training, and employment opportunities.
Formally organize municipal departments to address barriers to economic opportunity. The ability to ensure that municipal departments working on issues that are most relevant to connecting residents to economic opportunity is improved by integrating their activities at a formal, organizational level. The City of Ann Arbor, Michigan has a joint office of Office ofCommunity and Economic Development (OCED) with Washtenaw County. In 2011, OCED was established as a consolidation of three separate county departments – Community Development, Economic Development and Energy, and Employment Training and Community Services. The new department focuses on needs of citizens, especially those with low to moderate incomes. "The idea is that all of these things together, combined with planning and development, lead to a sustainable economy, which gives people jobs and the ability to lift themselves," said Steven Wade, a project manager for the HUD Sustainable Community Challenge Planning Grant at the OCED.
For additional strategies to connect residents to economic opportunity in an equitable way, look out for final report (entitled "Local Governments, Social Equity, and Sustainable Communities: Advancing Social Equity to Achieve Sustainability") to be released in late spring of 2014. The full report will include all findings and nine case studies of local governments with effective social equity programs. This report is a follow-up to the 2011 Report Breaking New Ground: Promoting Environmental and Energy Programs in Local Government, which analyzes results from the 2010 ICMA Sustainability Survey. This blog post has been written as a part of a group blogging event on CityMinded.org in response the the question, "How could cities better connect all their residents to economic opportunity?" Visit their website to read more blogs on this topic.
New, Reduced Membership Dues
A new, reduced dues rate is available for CAOs/ACAOs, along with additional discounts for those in smaller communities, has been implemented. Learn more and be sure to join or renew today!