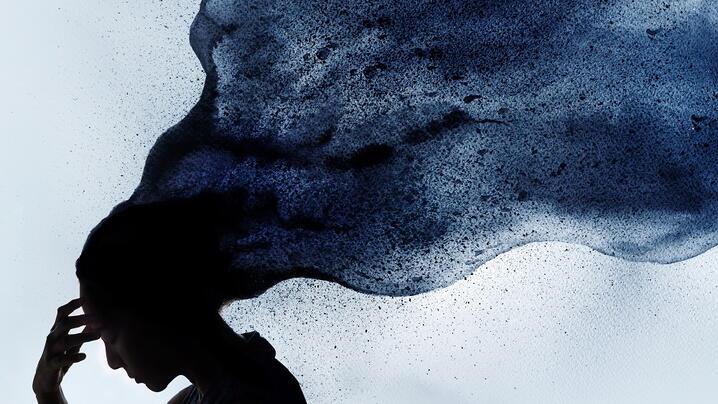 The past 18 months have pushed mental health to the top of the priority list for communities far and wide. But because of its complex and often taboo nature, many leaders are having difficulty broaching the subject with their residents, understanding the implications of social stigma, and identifying trusted partners and strategies to guide their efforts.
At the 2021 ICMA Annual Conference session (sponsored by Cigna), "Community Mental Health: What's Your Role?," Johnny Crowder, Founder & CEO of the digital mental health platform Cope Notes, shared how his lived experience with mental illness has informed his work with communities across the country, and how local government leaders can become agents of change in their own community, which often takes overcoming three major bottlenecks: resources, culture, and you.
"There's a disconnect between what we think we are doing for our communities and what people actually receive on the other side," says Crowder. He further explains that education, awareness, and advocacy are the keys to resource and culture success.
The "Resource" Bottleneck
The bottleneck around resources is that communities are offering content that is too redundant and overabundant, and it lacks technological accessibility. If you think about individuals who suffer from anxiety disorders, as Crowder does, offering too many resources can be overwhelming. Make your resources simple, because decision fatigue is a thing.
Regarding accessibility, make sure your website offers a clear path to these types of resources. Directing people to horrible websites can be a hard experience and will make people leave quickly instead of trying to find an answer to their problems. Work to improve this.
The "Culture" Bottleneck
The mental health crisis is real, and it is crippling to more of those in your community than you think. Sadly, mental health is typically unintentionally kicked to the back burner due to the stigma surrounding it. Even if policies to improve mental health are implemented within your community, culture is more powerful than policy. It takes a shift in the culture surrounding mental health for those policies to make a real difference in your community.
The "You" Bottleneck
Crowder was quite transparent with the crowd by stating that the biggest bottleneck to not creating greater community mental health is you. By thinking it is going to take too long for procurement or too long to disseminate these resources, you're wrong. You can roll resources out now. In the case of Pasco County, Florida, for example, the Cope Notes community program was spearheaded by a single champion within the county leadership. Within 48 hours of a local news station airing a story about it, 100% of the county's subscriptions were redeemed by residents. The quick distribution and implementation of this program is actively helping change lives and shaping a more mentally healthy community for Pasco County. This can be your community's story, too!
In the words of a little-known Oregon shoe company called Nike, which also happens to be the shoe brand that Crowder was wearing in his presentation, "Just do it."
Striving for Mental Health Excellence in the Workplace | Make your commitment today!
On April 27, 2022, we launched an initiative calling for local government leaders to commit to support employee #mentalhealth through concrete, data-based actions like training managers to promote well-being & examining health insurance policies with a mental health lens. Learn how you can get started today. #MentalHealthAtWork
JOIN ICMA TODAY!
ICMA provides the tools, resources and connections to help you become part of the international network of 13,000+ local government management professionals.