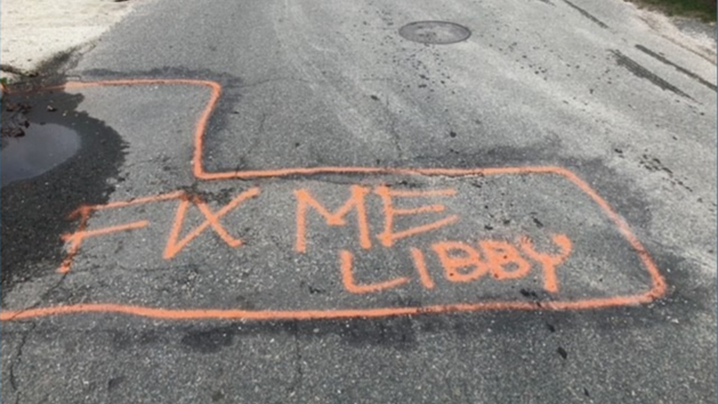 C. Elizabeth Gibson, town manager of Nantucket, Massachusetts, and Ann Marie Townshend, city manager of Lewes, Delaware, presented an on-demand session during 2021 ICMA Annual Conference on how to manage relationships in small communities. 
Relationship Status
Family, friend, coworker, professional? Many personal relationships will naturally fit into more than one category when working in a small community. Advice from the session was to be clear with yourself and others to set and adhere to boundaries. Even off-the-record personal conversations with anything remotely related to work or the administration of the town might be misunderstood, shared, and spread without context.
Residents might also expect personal attention for you to magically fix something immediately—as Gibson experienced in the road pothole photo. Feedback or requests from the community still need to go through the appropriate processes.
Avoiding Conflict
Managing change and finding a balance between past and future was a common theme. Both locations must navigate "locals" who have lived in town for generations along with more recent or even seasonal residents and tourists. The gap between expectations on service delivery and what is available in the budget can be wide. Tradition vs. reasonable adjustments can be difficult, as Townshend detailed during a story of how she and the newly appointed police chief had to stop Lewes' traditional (and illegal) July 4th beach fireworks in favor of a sanctioned and licensed display from an off-shore barge.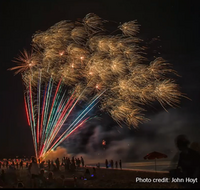 The move drew ire from a city councilmember and many long-term residents, but also much support from those who realized it had grown too large and too unsafe to continue as-is. While conflict couldn't be completely avoided, ongoing communication and measures to adjust instead of cancel resulted in a positive outcome.
Support
Gibson added, despite limited time and energy—and sometimes even geography, like a literal island—it is important to build bonds with other managers who can help talk through tricky situations.
"Nearly always, someone has dealt with a situation that you are dealing with. If they can't completely lead you out of it, they can listen and understand, and provide support or leads on others who could help.
"My manager network is invaluable." she said.
Takeaways
Listen and learn first.
Be visible, accessible, and approachable to the community—especially if you don't live in town.
Avoid conflict of interest, or even the appearance of it.
Keep in touch with colleagues and board members.
Proactively work with local groups and HOAs to get your message out.
Avoid gossip, even on the receiving end. 
Maintain confidentiality.
Follow through on commitments.
If you're local, get out of town regularly.
When it's a small community and everyone knows everyone, Townshend said, "It's not necessarily what you do, it's how you do it."
---
It isn't too late to register for #ICMA2021 — Go Digital!
Gain full digital access to keynote and trailblazer speakers, 100+ dynamic sessions, 20+ livestreamed sessions, and conversation huddles through December 31. Register today!