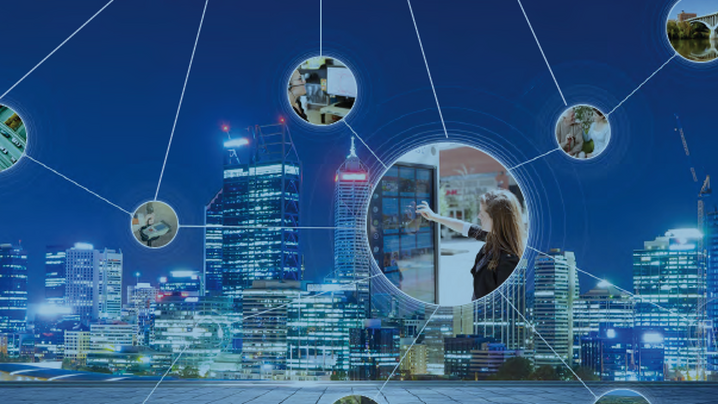 A Review by Erum Afsar, P.Eng., Councilor, Kananaskis Improvement District, Canada
Prepared in collaboration between ICMA and Siemens, the new report Smart Communities: Rethinking Infrastructure looks at smart cities technologies that communities are deploying across the energy and water sectors, and it examines challenges—some that are unique to these sectors and some that apply more broadly across smart cities applications. Included in this report are four mid-size city profiles Boulder, Colorado; Cambridge, Massachusetts; Sacramento, California; and Arlington, Texas. These profiles draw on interviews with local government leaders and managers to examine the challenges and the lessons learned from each community.
The Smart Cities Council defines a smart city as one that "uses information and communications technology to enhance its livability, workability, and sustainability."  There are a number of processes involved in this, from data collection to data management and data analytics.
The most important role that data collection, management, and analytics play in the work of local government management is to drive "good" decision making. This includes making operations more efficient, improving service delivery, and having an overall positive impact on community quality of life.
The benefits of applying smart cities technology to the water and energy sectors includes such benefits as resiliency of critical operations, cost savings, and responsive services. These are common benefits regardless of the sector. The specific benefits of applying smart cities technology to the water and energy sector include:
Achieving climate, energy, and sustainability goals.
Addressing challenges related to aging infrastructure and the infrastructure financing gap.
Using the water-energy nexus to increase the efficiency in one sector that, in turn, can impact use and efficiencies in the other.
This report shows how smart cities technologies can achieve the general and specific benefits outlined above. It also discusses the benefits and barriers to smart cities technology deployment, smart cities grids and microgrids, smart and connected buildings, energy-efficient intelligent streetlights, and electrification of the transportation system, to name a few.
The key learning outlined in the report include the value of partnerships and requirements for technical training and expertise. The case studies showcase how each community approached applying smart cities technologies to achieve priorities, manage resources, and maintain or grow infrastructure, including the challenges and learning for each community. These examples are based on interviews with staff from the respective communities.
The value of this report is not only the technical information provided but also the understanding of how smart cities technology can be applied in real-life situations.