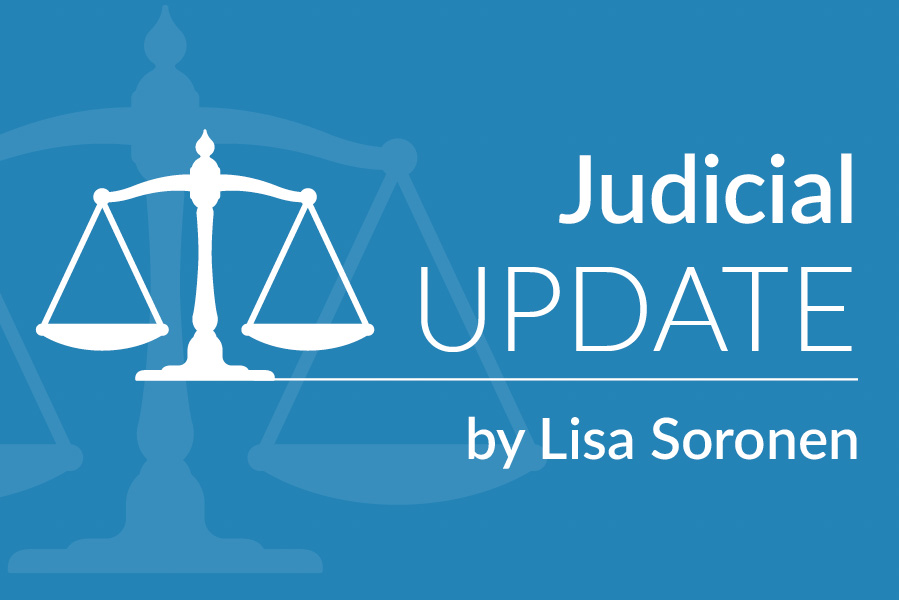 by Lisa Soronen, executive director, State and Local Legal Center  
The legal issue in Guido v. Mount Lemmon Fire District could not be simpler, but the law is tricky. In this case, the Supreme Court will decide whether the federal Age Discrimination in Employment Act (ADEA) applies to local and state government employers with less than 20 employees. The State and Local Legal Center (SLLC) amicus brief argues it should not.
John Guido was age 46 and Dennis Rankin was age 54 when they were terminated by the Mount Lemmon Fire District due to budget cuts. They claim they were terminated because of their age, in violation of ADEA. They were the oldest of the district's 11 employees. 
The fire district argues that ADEA does not apply to it because it employs fewer than 20 people.
The term "employer" is defined in ADEA as a "person engaged in an industry affecting commerce who has 20 or more employees." The definition goes on to say "[t]he term also means (1) any agent of such a person, and (2) a State or political subdivision of a State."
Guido argued, and the Ninth Circuit agreed, that "employer" means "[A—person] and also means (1) [B—agent of person] and (2) [C—State-affiliated entities]." The clause describing state-affiliated entities contains no size requirement.
The Ninth Circuit opined that the word "also" supports its interpretation. "The word 'also' is a term of enhancement; it means 'in addition; besides' and 'likewise; too.'" As used in this context, 'also' adds another definition to a previous definition of a term—it does not clarify the previous definition."
Notably the Sixth, Seventh, Eighth, and Tenth Circuits have come to the opposite conclusion: the 20-employee minimum applies to local and state governments.
The SLLC amicus brief points out that small special districts, like the Mount Lemmon Fire District, are common. Particularly in rural areas, there are "few alternatives to layoffs and terminations when budget cuts must be made," making small special districts particularly vulnerable to age discrimination lawsuits.
The brief also argues the Ninth Circuit decision is inconsistent with principles of federalism. "Small state and local government entities must have the latitude to staff their projects as they see fit, responsive to local needs and in line with particular project goals. The fact that these needs differ is illustrated by the different age discrimination statutes enacted by the States with a variety of minimum employee thresholds."
Collin O'Connor Udell of Jackson Lewis wrote the SLLC amicus brief, which was joined by National Conference of State Legislatures, Council of State Governments, National Association of Counties, National League of Cities, United States Conference of Mayors, International City/County Management Association, International Municipal Lawyers Association, National Public Labor Relations Association, and International Public Management Association for Human Resources.  
Related Resources 
SCOTUS Victory for Employees in Employment Discrimination Deadline Case. In a 2016 blog post, Lisa Soronen broke down the Supreme Court's decision involving the deadline for employees filing discrimination suits. 
Making a Community Age Friendly Requires Input From Everyone. This blog post from 2017 details a public engagement project on making communities more age-friendly. 
Supreme Court Articulates New Test for Some Pregnancy Discrimination Claims. This 2015 blog post reviews a Supreme Court ruling on pregnancy discrimination.