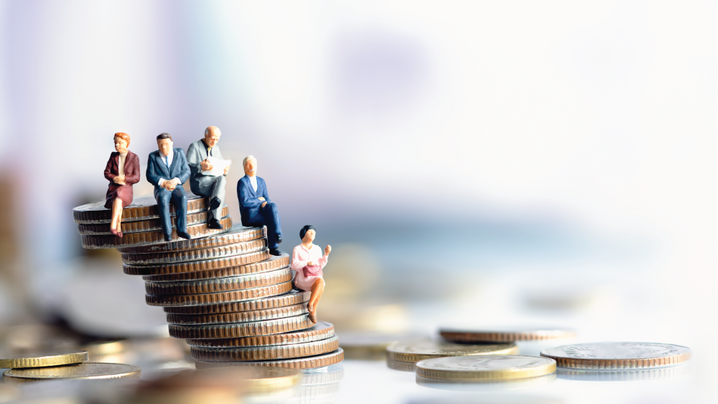 Budgets are a local government's blueprint to fund public services and programs necessary to maintain and improve safe, healthy, and flourishing communities. It is the most important document elected officials approve. But as COVID-19 continues to spread through communities, chief administrative officers are cutting budgets to accommodate sharp declining revenue streams. Unfortunately, as leaders work toward balancing the budget, equity often remains unbalanced or is left out of the budget reduction strategy altogether. A uniform cut "across the board" is an approach that enhances or perpetuates social inequities, whereas a strategic and equitable approach can lead to a successful economic and public health recovery.
ICMA, in partnership with the Government Alliance on Race and Equity (GARE), National Forum for Black Public Administrators (NFBPA), Local Government Hispanic Network (LGHN), and International Network of Asian Public Administrators (I-NAPA), hosted a webinar on Sharpening the Focus on Social Equity to Make Strategic Budget Decisions. Gordon Goodwin, director of GARE, led the webinar by providing historical and current context of government and racial equity. Zan Gibbs, chief equity officer, and Jonathan Butler, equity manager, San Antonio's Office of Equity, along with Chris Fabian, co-founder, ResourceX Technologies, provided insight into strategic processes and tools to operationalize equity throughout the budget process and for resource prioritization.
Here are some of the key takeaways from the panel:
Understanding Equity
Before embarking on a commitment to equity, it is important to define the objective. For San Antonio, equity means that "policy-making, service delivery, and distribution of resources account for the different histories, challenges, and needs of the people we serve." Goodwin explained that racial equity is realized when race can no longer be used to predict life outcomes, and outcomes for all groups are improved. Racial inequities are rooted in public policies that were explicitly created to discriminate against black, indigenous, and people of color (BIPOC) in all aspects of public and private services and programs.
Consequently, COVID-19 affects BIPOC and low-income residents more frequently because of structural racial inequity and systemic barriers to services such as health care, childcare, and transportation. In order to achieve racial equity, governments must adopt budgets that target strategies to focus improvements for those worse off and move beyond service provision to focus on changing policies, institutions, and structures. For example, the city of San Antonio views the budget as a moral document that consists of funded equity efforts and embedded equity practices, principles, and procedures.
Operationalizing Equity
All three panelists expressed the importance of operationalizing equity to get results. Through equity-focused tools that help analyze budgetary impacts, data can draw attention to the application of equity around resource allocation and improve equity within existing processes. Gibbs and Butler walked through San Antonio's Budget Equity Tool designed to:
Identify whether budget requests advance equitable outcomes for residents.
Assess the equity impacts of budget decisions for potential burdens and benefits for communities of color and low-income communities.
Ensure that programs, projects, plans, and investments help to reduce disparities.
Increase community engagement in improvements, reductions, and overall budget development.
Through completion of the tool's 10-question process, strengths and opportunities identified by each department are shared with the city manager to help inform policy and strategic citywide direction. Because data informs their decision-making strategies, the approach can be duplicated for any local government to ensure the best possible outcomes for communities of color and low-income communities.
Prioritizing Equity
Whether planning for 3-5 years down the road or 3-5 months down the road, the strategic and equity-focused programmatic decisions made today will solidify a blueprint for action to fund the future. To maintain equity as a priority, Fabian shares three main questions to answer to determine the future you are trying to prepare for:
What programs/services, among those you offer today, are going to need to grow?
What programs will need to undergo some sort of transformation in the way you deliver them?
What new programs will you need to launch?
Conducting a program inventory and corresponding program costs will help local governments determine promising opportunities. Programs to transform and increase equity include impound lots, by reconsidering (and forgiving) fines that stand in the way of economic opportunity, and snow removal, by prioritizing walkable pathways to bus stops (economic access), grocery stores, and city services (libraries and rec centers).
So, what can a local government leader do now to sharpen the focus on social equity to make strategic budget decisions? Using the right tools to collect the right data and make the right decisions to drive equity is key.
Listen to the audio from the webinar, Sharpening the Focus on Social Equity to Make Strategic Budget Decisions.
JOIN ICMA TODAY!
ICMA provides the tools, resources and connections to help you become part of the international network of 13,000+ local government management professionals.