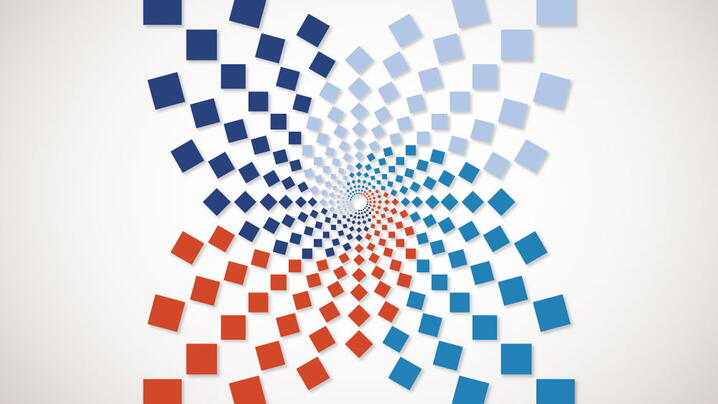 Diversity, equity, and inclusion (DEI) are important considerations regarding how service delivery and policy decisions are made, but they are also critical to recruiting, retaining, and engaging an effective team of local government employees.
At the most basic level, workforce DEI is about seeking out diverse voices, listening to what they have to say, and providing all those in the organization the opportunity to grow and thrive.
Based on a survey of 353 local government and public K-12 human resources managers, a new report from MissionSquare Research Institute finds that 56 percent identify workforce DEI as a high priority. The most common programmatic focus for workforce DEI is on the equitable treatment of employees (52 percent), an area that most respondents (70 percent) say has been successful. 
This should not come as a surprise considering the long history of equal employment opportunity regulations and implementation.  However, beyond the equitable treatment of job candidates and of those who are hired, employers are also working to elevate DEI, both at a strategic and tactical level.
Strategic Level
Twenty-six percent have adopted a strategic plan regarding DEI.
Senior leadership is viewed as supportive of DEI efforts (69 percent), as are employees (65 percent).
Tactical Level
Forty-seven percent promote gender equity via paid family leave or work flexibility for childcare.
Forty-three percent recruit through diverse channels to maximize a broad spectrum of applicants.
Twenty-nine percent encourage self-expression, such as via preferred pronouns or cultural/religious clothing or hairstyles.
Twenty-one percent redact names or other identifying details from initial applicant screening, with another 10 percent considering doing so.
Through these or other means, these employers are valuing the contributions that diverse employees make to their organizations.  They are also communicating with potential candidates in ways that enable them to cast a wider net and not eliminate qualified candidates on the basis of nontraditional experience or educational backgrounds or unconscious assumptions about their race, religion, gender, ethnicity, or age.
Although there is not yet a majority of employers implementing these policies, those that are doing so stand to gain an advantage in the competition for talent.  For example, while the contributions of diverse staff are often lauded in general terms, there can be very concrete, quantifiable benefits for employers to emphasizing workforce DEI:
Greater inclusion of women in public sector leadership is positively correlated to economic development results.
Staff diversity has been shown to have a positive impact on productivity, quality decision making, and financial success.
Acceptance feeds not only a general sense of comfort and belonging, but also a 56 percent improvement in employee job performance.
For complete citations, see Diversity, Equity, and Inclusion in the Public Service Workforce,
Regardless of the priorities that governments may assign to achieving a diverse and inclusive workforce, some key challenges remain.  Among the top issues cited were trouble in finding diverse candidates within the local labor market (cited by 87 percent of respondents) and dealing with the difficulty in attracting any candidates due to the prolonged impacts of COVID-19 and the Great Resignation (cited by 74 percent).
Even where DEI efforts are in place, the majority of respondents indicated that tracking of those program results has been limited, while others indicated that it is too early to tell whether they have been achieving their goals.
The data further shows that K-12 employers and communities with a population higher than 25,000 are more likely to have adopted workforce DEI policies or have results measurement procedures in place.
ICMA is hosting a webinar on Achieving Workforce Diversity, Equity, and Inclusion in Local Government on Tuesday, July 12, 2022, 1:00 p.m ET, with MissionSquare Research Institute staff sharing the results from both the survey report and related research. 
The complete findings are detailed in Managing Workforce Diversity, Equity, and Inclusion in Local Government.
"MissionSquare Research Institute continues to track the employment levels, composition, and talent needs of the state and local government workforce. This new DEI survey report represents a key addition to these efforts," said Joshua Franzel, managing director, MissionSquare Research Institute.
"These findings are important for helping inform public organizations as they strive to be model employers that effectively develop inclusive work environments, communicate career opportunities to all members of their communities, and ensure robust professional development for all public employees," Franzel added.
Previous related research from the Institute, Diversity, Equity, and Inclusion in the Public Service Workforce, outlines diversity data and trends by occupation as well as research on related policy approaches. Additional focus group research on managing local government workforce DEI will be released later this year.
---
MissionSquare Research Institute promotes excellence in state and local government and other public service organizations to attract and retain talented employees. The organization identifies leading practices and conducts research on retirement plans, health and wellness benefits, workforce demographics and skill set needs, labor force development, and topics facing the not-for-profit industry and education sector. MissionSquare Research Institute brings together leaders and respected researchers. More information and access to research and publications are available here.
Register for the ICMA Annual Conference
Join us September 17-21 in Columbus/Franklin County, Ohio for the 2022 ICMA Annual Conference.
JOIN ICMA TODAY!
ICMA provides the tools, resources and connections to help you become part of the international network of 13,000+ local government management professionals.