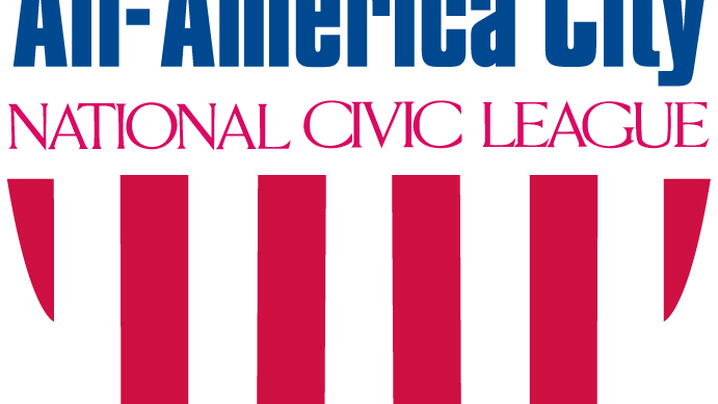 An unprecedented 80 percent or 16 out of the 20 finalists for the coveted All-America Cities (AAC) Award are communities that operate under the council-manager form of government with a highly trained, nonpartisan professional manager at the helm. These impressive statistics are the result of an analysis of the list of AAC Award finalists issued by the National Civic League on March 21.
Created in 1949, the AAC award is presented to 10 communities each year, and it celebrates and recognizes neighborhoods, villages, towns, cities, counties, tribes, and regions that engage residents in innovative, inclusive, and effective efforts to tackle critical challenges. According to the National Civic League: "Finalist communities include the 7th largest city in America (San Antonio) and a town of only 22,000 people (Decatur, GA). The 20 finalists share a common bond of working to create equitable communities through inclusive civic engagement."
The 2018 All-America City Award Finalists (in alpha order by state) are:
Arkansas: Springdale 
California: Placentia and Stockton
Colorado: Longmont 
Florida: Miami Beach 
Georgia: Decatur
Michigan: Ann Arbor and Battle Creek
Nevada: Las Vegas
North Carolina: Charlotte
Ohio: Cincinnati
Oregon: Beaverton
Pennsylvania: Allentown
South Carolina: Columbia, Kershaw County, and Mount Pleasant
Texas: El Paso and San Antonio
Washington: Pasco and Tacoma
"These finalist communities are building local capacity to solve problems and improve their quality of life," explained NCL President, Doug Linkhart. The National Civic League is honored to recognize these communities, and views their efforts as critical in addressing the challenge to communities issued by the 1968 Kerner Commission, 'to make good the promises of American democracy to all citizens – urban and rural, white, black, Spanish surname, American Indians, and every minority group.'"
"We at ICMA are truly excited that the majority of this year's All-America City Award finalists are managed by highly trained, professional managers, 15 out of 20 of whom are our members" says ICMA Executive Director Marc A. Ott. "The acknowledgment that professionally managed communities succeed in areas such as civic engagement and inclusion comes as no surprise to ICMA. The AAC program validates what ICMA members and supporters have known all along: that professional local government management and the council-manager form of government—which combines strong political leadership and effective management capacity—makes an important difference in the quality of life for the residents in those communities that employ it."
The next step for the AAC finalists is to send a team of residents, including young people and nonprofit, business, and government leaders from their community to meet for three days in Denver to present the story of their work and their community to a jury of nationally recognized civic leaders. The awards conference includes workshops on promising practices. This transformational experience equips, inspires, and supports leaders and communities to achieve more than they ever believed possible.
New, Reduced Membership Dues
A new, reduced dues rate is available for CAOs/ACAOs, along with additional discounts for those in smaller communities, has been implemented. Learn more and be sure to join or renew today!