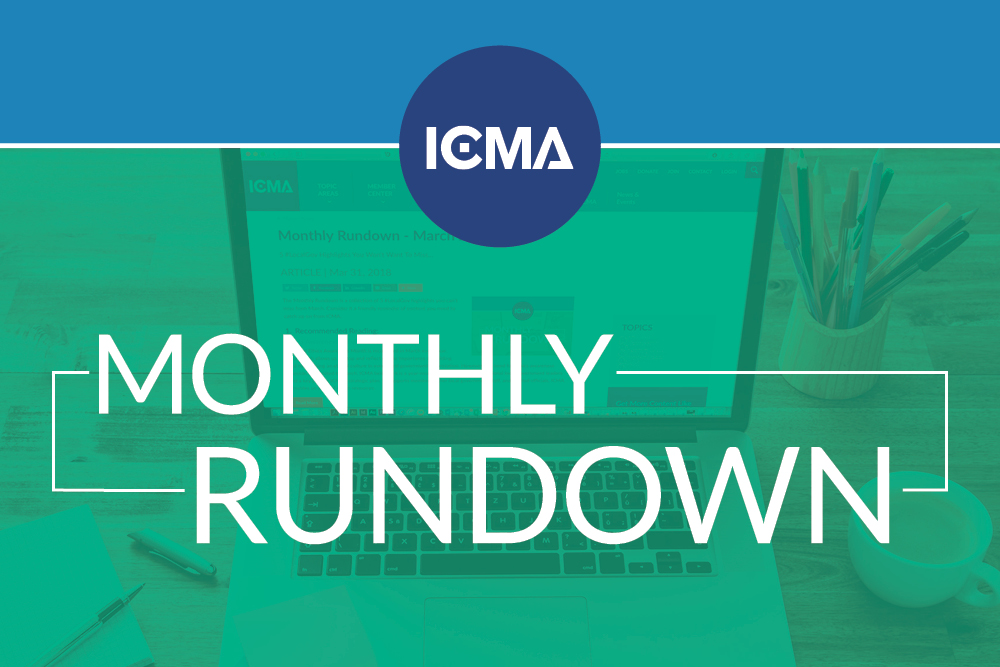 by Paloma Ferreira, marketing and creative services assistant, ICMA 
This Monthly Rundown is a collection of #LocalGov highlights from the month of December. Consider it a friendly reminder of the content you might need to catch up on from ICMA.

Building Welcoming Cities: Engaging and Integrating the Immigrant Community. This month's "facts and stats" looks at the relationship between immigrant communities and local governments.

Tis the Season: Ways to Make Sure Gifts Don't Derail Your Holiday. Residents and vendors frequently say thank you by sending gifts to local government staff at holiday time. Here's how to stay out of ethics trouble.

Four Ways to Take Charge of Your Professional Development in 2019. Take charge of your own professional development regardless of where you are on the organization chart.

Podcast - Local Gov Life. Catch up on the latest season of Local Gov Life "Making a Difference," where ICMA talks with local government leaders on the value of professional management. 

Member Spotlight: John Stefanski. ​​Management Analyst John Stefanski, MPA, talks about how he became interested in local government as a teen and the importance of having a mentor.