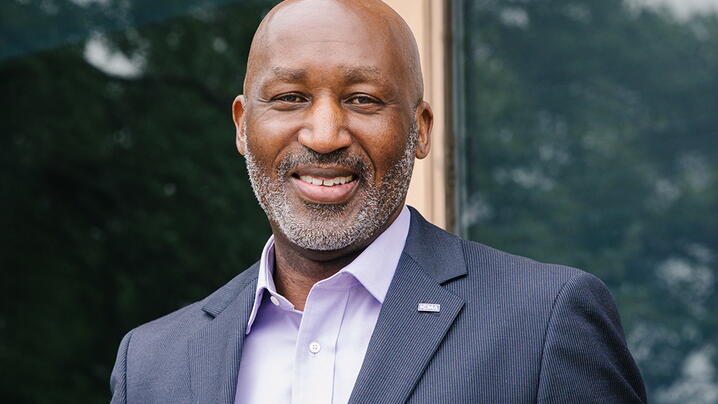 The pressures on our profession have been enormous as we deal with multiple disasters: a pandemic affecting our families, residents, employees, local business community, and schools and childcare; social justice protests; hurricanes and flooding; and unrelenting wildfires in the West.
The fast-moving wildfires on the West Coast have devastated many communities, including the cities of Talent and Phoenix, Oregon, where three people died and an estimated 1,800 homes were lost.  Many of those who lost homes were seniors or residents of modest means. Residents had little warning and the massive evacuations caused gridlock on local roads.  The interstate had to close because of the fire. 
Sandra Spelliscy, city manager, Talent, Oregon, interviewed on CBS on September 12 said, "In those burned out areas, we're not talking about anything that is salvageable."  
The city of Phoenix hosted a Zoom Town Hall video meeting on September 16 to answer questions, let residents know that the boil water requirement had been lifted, and that temporary mailboxes would be set up for residents who had lost their homes.  The Jackson County, Oregon, emergency shelter has had an overflow of residents seeking temporary shelter, despite COVID-19 concerns.  The Red Cross has begun to assist those without a place to stay.
Seeing neighborhoods and whole communities devastated by a natural disaster is heartbreaking.  Some of you have experienced personal losses as well, making it even harder to lead.  We know that recovery will take weeks, months, or even years.
At times like this, our natural instinct is to go all out, work long hours, and lean into the growing mountain of responsibilities.  But we can't handle this sustained pressure unless we take care of ourselves. Just as they say on an airplane, we need to put on our oxygen mask first before we help others.
What do I mean by that?  In April, ICMA hosted a web event with David E. Morrison, M.D., on emotional health and resilience in a crisis.  He reminded us that we must be realistic, maintain structure, tend to ourselves, and build and maintain relationships.  It sounds easy, but when we feel overwhelmed, we need reminders.
You can access Dr. Morrison's presentation and related resources below:
Our personal and professional relationships sustain us.  Since the pandemic hit, we haven't had our usual get togethers with friends and professional colleagues.  But we can still pick up the phone and call them.  While we may not be having dinner with them at the ICMA Annual Conference or a state meeting this fall, we can enjoy Zoom gatherings, including at ICMA's digital event, UNITE, September 23-26.
As the public health crisis continues, remember that six months after a disaster is often an emotional low point in the recovery process.  You, your employees, and your residents may be feeling more emotional distress.  Be aware of the warning signs and risk factors of emotional distress and publicize mental health resources.
ICMA has published blogs on mental health and resilience that you may have missed.  One of my favorite blogs on the topic is Five Simple Strategies and One Quick Tip for Building Resilience by Nicole Lance of Lance Strategies. She encourages play as one of the fastest ways to recharge and to do something that makes you laugh. 
I also want to remind you that you can call upon ICMA senior advisors if you'd like to talk about an issue you are facing. 
It is indeed a challenging time to be a local government leader.  Your skills, values, perseverance, and compassion have never been needed more.  Thank you for all you do to help your employees and our communities get through these difficult times.