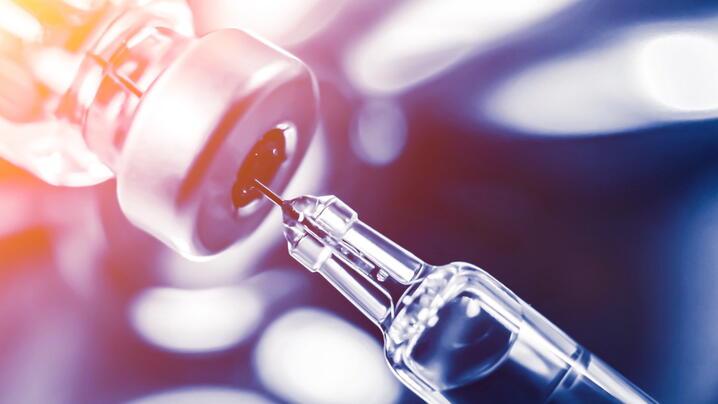 On September 9, President Biden announced that the Department of Labor's Occupational Safety and Health Administration (OSHA) is developing a rule requiring public and private employers with 100 or more employees to ensure that their workforce is fully vaccinated or require any unvaccinated workers to produce a negative test result on at least a weekly basis before coming to work. Ahead of this order, which stands to impact thousands of cities and counties, some local governments have already implemented vaccine requirements and incentives even in the face of challenges. The OSHA rule will be developed over the next six weeks and will vary from state to state, depending on the state's OSHA plan.
Wake County, North Carolina, was requiring all employees to get the vaccine by mid-September or be subject to weekly tests.  Employees who are fully vaccinated will receive $250 and two days of bonus leave. 
In announcing the policy, Wake County Manager David Ellis explained that it was prompted by the surge of COVID cases due to the rapid spread of the delta variant, especially among the unvaccinated. 
Maine, along with Connecticut and other states, has enacted mandatory vaccine policies that affect local government employees.  All ambulance personnel in Maine are now required to be vaccinated, including emergency medical service (EMS) employees.  After some EMS workers pushed back against the policy, the state EMS regulator extended the time for compliance to October 15.    
In Washington, the Thurston County Public Utility District No. 1 operates 277 small water systems in six counties and found that 75 percent of their employees were not vaccinated.  The utility established a policy to encourage unvaccinated employees to seek other employment if they were not vaccinated.  Elected officials, the district attorney, and an employment law attorney developed the policies and procedures.  The insurance pool sent letters to employees advising them of the policy. One field team member has since left the utility. 
Like many places with mandatory vaccination policies, Yonkers, New York, requires unvaccinated employees to undergo weekly testing and to wear masks indoors.  School employees and students must always wear masks, whether vaccinated or not.  
Legal Challenges and Questions  
Mandating vaccinations or masks can prompt legal challenges and push back from affected employees. There is no one-size-fits-all solution.  Each community faces different public health challenges and political issues.  Managers consider employee health and safety, as well as the need to provide essential services when making decisions. 
Legal challenges to vaccine mandates are emerging.  Gainesville, Florida, voted to require city employees to show proof of vaccination by October 31 or face termination.  More than 200 employees, including police and fire fighters, joined a lawsuit that argued that the vaccination mandate was a violation of their due process, equal protection, and privacy rights.  Some employees said the mandate was not necessary as they had already contracted COVID. 
While most local governments follow the guidance from the Centers for Disease Control, the messaging varies from place to place.  The city of Dallas, Texas, for example, reminds its employees that "my mask protects you and your mask protects me."  The city stresses personal responsibility and accountability, strongly encouraging unvaccinated employees to "use face coverings when interacting with coworkers, customers, and others." 
After the surge in new COVID cases, the Centers for Disease Control updated its guidance on masks, quarantines, isolation, and return to work this summer, many organizations updated their policies. 
The Decatur, Georgia, city commission approved an ordinance reinstating the requirement for individuals to wear masks and protective coverings, effective August 17, 2021, through September 27, 2021, or until it is extended, rescinded, or amended by the city commission.
Guidance on isolation and quarantine also has evolved as the Delta variant has spread and more employees are vaccinated.  For example, fully vaccinated employees who have been exposed to COVID-19 do not have to quarantine unless they show symptoms.  The CDC does, however, recommend that they get tested three to five days after exposure.  Diane Juffras wrote a thoughtful blog on these and related issues.  She references CDC guidance, the U.S. Occupational Safety and Health Administration, and North Carolina law. 
Navigating the political and public health challenges
How can local government managers navigate these legal and morale challenges?  Providing incentives to get vaccinated and making it easy to get shots can be an effective strategy.  It is noteworthy that 76 percent of residents 12 and older in Brownsville and Cameron County, Texas, are fully vaccinated.  Using the city's mobile integrated health unit, fire fighters went door to door to help residents become registered or get vaccinated.
Innovative strategies and good public health messaging can overcome vaccine hesitancy and help communities achieve better health outcomes.
Register for the ICMA Annual Conference
Join us September 17-21 in Columbus/Franklin County, Ohio for the 2022 ICMA Annual Conference.
JOIN ICMA TODAY!
ICMA provides the tools, resources and connections to help you become part of the international network of 13,000+ local government management professionals.