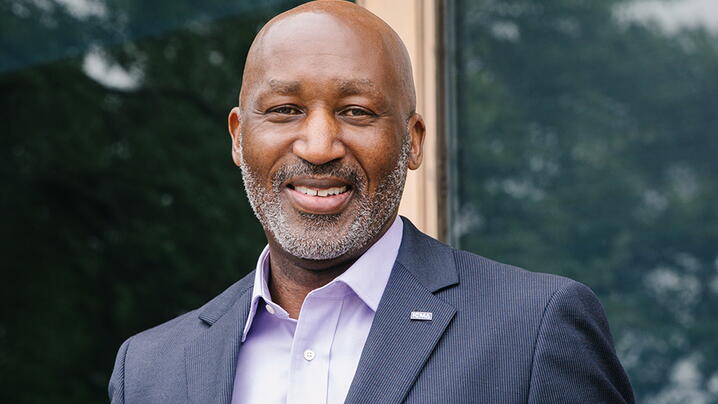 Maintaining public health and safety has long been considered an essential function of local government. We expect government inspectors to assure engineering and building material are up to code. We expect public works professionals to maintain water quality, to treat and dispose of waste properly,manage storm water to prevent flooding. From health officials inspecting restaurants to social service workers following up with families and children, police officers supporting our communities and fire and rescue personnel responding to emergencies, the health and safety of the public is at the core of government services.  In many states, public health is a shared responsibility of the state and local governments, with overall policy coming from the state and implementation taking place at the local level.
Yet, the response to the COVID pandemic has brought into question the extent to which government should be responsible for public health and safety. In the United States more than 99% of COVID-related hospitalizations and deaths are of those who are unvaccinated. The vast majority of those cases are the Delta variant, which has proven to be far more contagious than the original COVID-19 novel virus. And while data from Israel show that 64% of those with the Pfizer vaccine may still contract the virus (down from the 93% protected from infection prior to the introduction of more contagious variants), the vaccines remain 93% effective in preventing hospitalization or death, which is ultimately the purpose of a vaccine. 
Despite the data that show that the vaccines work, there is a continued divide in America and abroad on whether vaccines are a matter of personal choice or a matter of public health.
Ultimately, the US vaccination efforts have stalled. Early on, the United States led the world in percentage of the population that was fully vaccinated and shared the top spot for percentage of the population who were partly vaccinated. Today, Canada, United Kingsom, Spain, Italy, and Germany have all surpassed the United States for partial vaccinations, and Canada, United Kingdom, and Spain all have a greater percentage of their population fully vaccinated. Nations that lagged the United States in vaccination rates largely due to supply and logistics issues are making significant progress.
So, if vaccines are the answer to ending the pandemic, what role should government play? Should government compel members of the public to take a vaccine? Should government put out messages promoting the efficacy and safety of vaccines? Should safety restrictions like mask mandates be implemented until a substantial majority of the population is vaccinated? These issues are being taken up by governments across the globe. For example, in the United States, eight states have banned schools and universities from requiring COVID vaccines. Eight states have banned schools from mandating masks. Conversely, eight states require masks for K-12 and two require masks for anyone not vaccinated in K-12. Some local governments, like Los Angeles County, California, and Clark County, Nevada (home to Las Vegas), have reimplemented mask mandates for individuals patronizing certain business establishments.
Internationally, the European Union's Parliament approved regulations to require COVID vaccine certificates beginning July 1, 2021, to allow for travel among participating countries. France recently took a hardline approach and implemented a national mandate for individuals to require proof of COVID-19 vaccination for most public gathering spaces including restaurants, shopping centers, movie theaters, and long-distance trains beginning August 1, 2021. The action resulted in a record of more than 900,000 people rushing to set up appointments to get the vaccine. It also sparked public protest and debate.
The spike in vaccinations as a result of the policy decision in France is consistent with findings from the Kaiser Foundation research showing what motivates those who were hesitant to get vaccinated. "A small but meaningful share said the easing of restrictions for vaccinated people made them decide to get a vaccine." Certainly, those wishing to travel abroad, attend a university requiring COVID vaccines, or work at a business that requires proof of vaccine will motivate some to get vaccinated. However, as a recent Axios-Ipsos poll shows, most people who are unvaccinated today in the United States are unlikely to get vaccinated. This is the reality we are facing and the climate within which we must consider our public information campaigns.
This does not mean we must be silent about the pandemic. Instead, we must take the position that the role of government on COVID vaccines has shifted to one of public information from public motivation.
We need to recognize that the most common factor in motivating vaccine hesitant individuals to get the vaccine is peer pressure, not government messaging, but rather government support to ensure that vaccines are readily available, safe, and convenient.
Most who were hesitant but chose to get vaccinated identified seeing friends and family vaccinated without any side effects as the main reason for changing their minds on vaccines. They began to believe that the vaccines were safe because they knew people who got vaccinated and saw no significant side effects or were persuaded by people they knew to get the vaccine. This is consistent with Kaiser's January survey results, which found that "knowing someone who has been vaccinated for COVID-19 is correlated with vaccine hesitancy and enthusiasm."
Additionally, those who are hesitant must hear from people they trust and identify with. Demonizing anyone for choosing not to get the vaccine will not change their minds. Nor will continued efforts to highlight the suffering of those infected with COVID. Share statistics, provide information about the cases in your community, be a trusted source for information. Be transparent about infection rates and hospitalization rates by providing access to data to those who want it.
Whether you believe vaccines and preventative measures is a matter of public health or personal choice may impact your perception on what policy actions elected leaders take. Whether you have confidence in the science behind the vaccines or believe we need longer studies and more research to make certain there are no potential long-term side effects from the vaccines will change how you feel about mandatory vaccinations. But at the end of the day, the nation has become divided on these issues and elected leaders need to consider that division on how they pursue policy discussions around ending the pandemic.
Our role as city and county managers is to make certain we operate within the policy guidance of the elected officials. Regardless of the policies in place, our focus must be on serving as a trusted source of information to help inform public action. 
To do that effectively, managers must maintain their objectivity, stay current on the evolving guidance from science, and be a trusted source for their community.
2022 ICMA Annual Conference Content Available On-demand Through December 31!
In-person and digital attendees were emailed credentials for the conference online platform on 9/12/2022. New users can still register for on-demand access.
JOIN ICMA TODAY!
ICMA provides the tools, resources and connections to help you become part of the international network of 13,000+ local government management professionals.