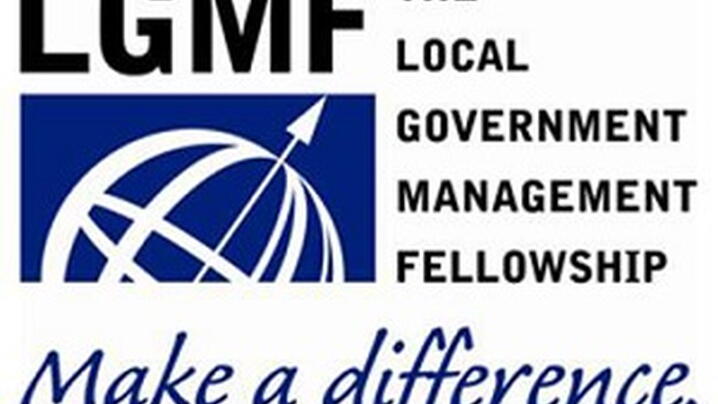 After receiving my MPA, I applied for the Local Government Management Fellowship (LGMF) because I was looking for an opportunity to help keep me on schedule for a full-time management-track position, while also receiving mentorship from senior leaders. My reasoning for participating in the program was the same reasoning I used when deciding to attend graduate school. For five years I worked in urban schools on the Southside of Chicago and in East St. Louis. Seeing my students underserved and seeing opportunities missed due to no fault of their own was devastating. As a result, I decided to get my MPA from the Maxwell School of Citizenship and Public Affairs at Syracuse University so I could be in position to effectively reform government systems and transform urban communities for future generations.
Applying
As I was applying, I was not intrigued by some locations. Being from Western New York and having worked in the Midwest, I had minimal interest in the South. There were some locations I had zero interest in, but became open to any host location. I was driven to gain practical experience so I could make a difference in the world, and I eventually did not rule out any locations.
I am glad I opened myself up because Pinellas County, Florida, called me to interview with the deputy county administrator and an assistant administrator. From the conversation alone, these were the leaders I expected to be around and immediately wanted to be part of the work they were accomplishing.
Project Experience and Variety 
During my first week, there was the Florida City and County Management Association conference, where I was able to interact with city managers and even made a few friends who were starting their careers. Following this, the county administrator introduced me at a Board of County Commissioners meeting, where a couple of the commissioners introduced themselves to me after the meeting.
Since the start of the fellowship, there has been an open line of communication with the deputy county administrator, who is my fellowship mentor. She allows me to attend her staff meetings with her department directors, and I have been able to shadow her for other meetings.
My fellowship is split into four, three-month rotations. My first assignment was with Pinellas County Utilities (PCU) department, where I developed a jobs program for returning citizens. The program recruits returning citizens to fill PCU vacancies, since employment is one of the most important factors for returning citizens in their transition. These are hard to fill jobs, but puts individuals on track for advancement and a meaningful career. This program is a win-win, because it improves services for PCU and reduces recidivism rates.
The leadership team was very innovative in its approach and gave me a lot of freedom in the program development and program implementation process. Throughout the Tampa Bay area, I was able to meet with individuals at the sheriff's office, nonprofits, and the Florida Department of Corrections. Unfortunately, we were not able to go into the jails or prisons for outreach, but plans are in place for after COVID-19. In the meantime, discussions are in place to do outreach through Zoom.
My supervisor on the project went above and beyond for me. There was added value to this experience, because I didn't use only traditional skills like program development and program implementation. I received valuable presentation tips from my supervisor, who was able to guide me in developing a marketing and media plan. This is something I did not imagine before I started the fellowship. The project meant a lot to me, being a former educator, and having worked in high needs areas.
It was exciting to wake up every day working on a project that I knew would change the narrative for individuals and better their families.
In my first month at Parks & Conservation Resource (PCR), I am building upon previous consulting reports and looking at levels of service as it relates to maintenance and justifying the need for more resources. I will be able to go across the county to different parks, see systems in motion, and report out to the PCR director. PCR is also implementing new programs, such as Cityworks. Although I may not work directly on this or have any experience in GIS, the PCR director introduced me to the team, and team members are accessible to me so I can learn more about the programs.
After PCR, I will work on Diversity, Equity, and Inclusion (DEI) because I told my mentor I was interested in working on DEI. Local government plays a critical role in bringing equity for all, and I am eager to create inclusive environments for residents.
Opportunities
Being in a collaborative government like Pinellas County with like-minded professionals provides me ample opportunities to deepen my regard for reform. Working with individuals who are leaders is an opportunity I relish. Understanding systems from those who lead the county and those who shape it today is paramount in my growth as an individual and reformer.
My advice is to be open to the opportunities out there. I would have never imagined being in Florida, but I now get to work on what I am passionate about and have met so many amazing colleagues.
The ICMA fellowship creates opportunity daily, while cultivating skills in policy with seasoned professionals.
It is a privilege to help change communities, and through this first step I can make an impact affecting communities for decades to come and be able to create a world I wanted for my former students.
---
Applications for ICMA's 2022 Local Government Management Fellowship  are open through December 13, 2021.