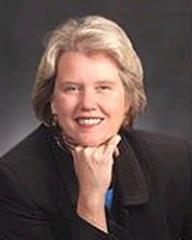 The word 'passion' is defined as any powerful or compelling feeling or emotion. Passion motivates. Some say this is the reason why passion is one of the most important elements a public leader can have.  
The Annual Conference invites Donna Zajonc to speak to women in professional local government management about passionate change at a luncheon on Sunday, September 27, at 12:45 PM.
As a passionate public leader, Zajonc understands wanting to participate in the development of individuals, organizations, communities and even the world. After selling her several restaurants, where she was the sole owner and operator, Zajonc parlayed her love of community and leadership into a career in elected office, serving three terms in the Oregon State Legislature. She was her party's nominee for secretary of state, and while serving in the legislature, Zajonc was vice-chair of the Trade and Economic Development Committee.
In the past, Zajonc's passion for being a change agent and serving her community was sometimes confused with a desire to rescue others. "As rescuers, we unknowingly disempower our co-workers, direct their reports, and interfere with their development," Zajonc explains. "When we step into the role of 'leader as coach', we access a powerful new way of leading."
In this provocative presentation by Donna Zajonc from the Bainbridge Leadership Center, you will learn how to be aware of what triggers you to take on the rescuing role and how to shift into the more empowering role of coach. Join your colleagues for lunch, and hear how you can stop rescuing and start coaching! Admission is $40 in addition to your conference registry fee.
To add the Luncheon for Women in Professional Local Government to your schedule, click here!
_________________________________________________________________________________________________________________________________________________ 
Get the latest news: