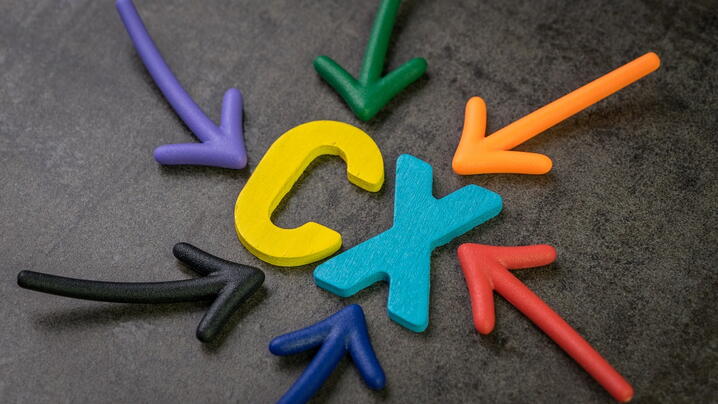 In local government, all leaders are trying to figure out how to deliver their services and programs in the most effective and efficient ways possible.  This is often viewed as successful through providing an excellent customer experience for the constituents who engage with those programs and services.  But how can this be done, especially as government organizations reinvent doing business with a much leaner operation – namely fewer staff, more constrained resources, and smaller budgets?
This is where the somewhat unknown and often overlooked tool of customer journey mapping comes into play. For those in local government unfamiliar with this term, a customer journey map is a visual diagram containing the steps a constituent travels when completing a specific task, such submitting an inquiry or making a payment to your office. The more steps involved to complete the specific task, the more detailed the customer journey map must be.  We all have functions in our offices or organizations that are at best cumbersome.  When viewed through a customer journey map, we can identify alternative ways to deliver service that can better address the needs of our constituents, eliminating the difficult and bureaucratic interactions with our offices to resolve an inquiry or obtain the necessary information to make an accurate payment for services.

Evaluate
In determining how we could provide a better customer experience to the constituents of Los Angeles County, the county treasurer and tax collector (TTC) embarked on a customer experience enhancement exercise, which we deemed "Operation Self-Service."  The project began by analyzing the volume of incoming telephone calls, in-person visits to our public counter, emails, and correspondence received.  Through understanding these volumes, seasonal in nature, we were able to develop a staffing matrix to respond to the incoming constituent contacts within our pre-defined business rules.  Although we were meeting the need, it was a constant strain on our existing resources. 
We took this analysis one step further, by using a customer journey mapping tool to determine why each constituent was contacting our office and what they were trying to accomplish with each inquiry type. Once we were able to determine what our constituents were trying to accomplish, we were able to reverse engineer why they didn't already have the information available to them or if our previous means of communication were ineffective.  What we determined through the customer journey mapping tool was interesting.
An informational insert with our property tax bill mailings was ineffective because many people discarded the insert upon receipt of the mailing, only saving the property tax bill itself. 
 
Our website Frequently Asked Questions (FAQs) were cumbersome and hard to follow, often referred to as a "wall of words" on our antiquated government website.
Through the use of the customer journey mapping tool, we determined that a large volume of incoming contacts received fell into the following four categories
Professional agency callers (mortgage, title, and escrow companies).
 
Constituents attempting to verify receipt of payment.
 
Constituents wishing to request a duplicate copy of their property tax bill.
 
 Constituent requests for penalty cancellation.

Customer Journey Improvements Through Self-service
This is where we were able to begin to think innovatively about how we could provide service to our constituents without the need to interact with our staff members.  My leadership team worked with our departmental information technology (IT) team to brainstorm options on how to provide service for each of these four major inquiry types through self-service options.
Dissecting each of these contact types, we were able to find avenues to provide services by mapping out an enhanced customer journey and identifying the specific resources necessary to respond to each.  This is where the real magic happened.  We were able to create not only one, but four separate self-service options to meet the unique needs of each of these types of inquiries and make each application accessible through our public facing website, 24 hours a day, 7 days a week. No longer did constituents need to contact us between 8 am to 5 pm PST to get a response; it could be done during off-hours as well.
Each solution provided the constituent or agency the ability to interact with an online web-based application, inputting predefined information to obtain a return of information or confirmation number of inquiry receipt with an automatic response that set the customer expectations for next steps. 
Here is how each application took shape to meet the specific contact type need:
Professional agency callers routinely contacted our office to obtain payment information to close an escrow on a real estate transaction.  They had a predefined script of questions to ask our office.  In working with a handful of these agencies, we were able to develop an online application capable of accepting inquiries on multiple properties, providing up to 26 unique pieces of information within 24 hours of submission.
 
Constituents attempting to verify receipt of payment contacted our office routinely around payment deadlines to ensure receipt of payments.  We were able to build an interface with our property tax database to display the last three years of payment history when the constituent logged into the application using the property's Assessor's Identification Number and Personal Identification Number from the tax bill.
 
Constituents wishing to obtain a duplicate copy of a property tax bill involved privacy concerns related to the Personal Identification Number on the property tax bill.  We established a webform that captured request information for staff to validate and provide a duplicate copy of the bill within 24 hours via email or 3-5 business days if requested to be mailed through the United States Postal Service.
 
Constituents wishing to request a penalty cancellation from the TTC was the most intricate of all the applications.  In order to cancel penalties imposed in the state of California, the taxpayer must invoke one of the California Revenue and Taxation Codes that allows us to take such action.  We created an online webform, which the constituent submits under penalty of perjury, capturing the code section the constituent wishes to invoke and all the necessary information related to the property tax bill for which the request is being made.  Once submitted, the constituent receives a confirmation email and number, which they can further use to provide supporting documentation for our staff to review along with their submission.  These requests are the lengthiest processes we face, due to the nature of each request and the need for each to be researched and reviewed on a case-by-case basis.
Without reviewing our incoming contact volumes and using customer journey mapping tools, we would not have been able to identify and divert these major contact types into self-service applications, with minimal impact on staff time and resources.  By taking steps to streamline service delivery for these four contact types, website traffic went up 20 percent and we have freed up call center agents and researcher to handle more complex and time sensitive inquiries that come into our office daily. 
The fruits of the customer journey mapping tools allowed our office to provide a better customer experience effectively and efficiently to the constituents of Los Angeles County, eliminating the time spent on hold to speak to an agent; the time, gas and commute to downtown Los Angeles to visit us in person; and the angst of waiting for a response to your written inquiry, for these specific contact types.
---
Discuss Local Government Customer Experience with other members on ICMA Connect.
Register for the ICMA Annual Conference
Join us September 17-21 in Columbus/Franklin County, Ohio for the 2022 ICMA Annual Conference.
JOIN ICMA TODAY!
ICMA provides the tools, resources and connections to help you become part of the international network of 13,000+ local government management professionals.