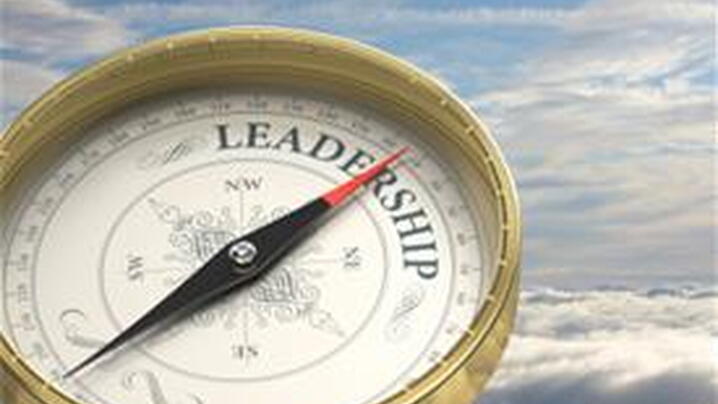 Many of us start our professional careers in local government in a position that is located somewhere in the "middle" of the organization.  Some even begin our careers by working on the front line.     Regardless of where we work and where we find our ideal "dream" job, we must never forget that we can have significant leadership influence on the organization, regardless of our position, role, or job description. 
To truly understand how this can happen, we must recognize the fact that leadership can—and should—happen at all levels of the organization.   The concept of "leadership at all levels" suggests that—regardless of our title, job responsibility, location in the organization, tenure, or compensation—we should approach our work as if we are the owners of the operation.   That is, we should generate ideas, take on projects, and make decisions from a place of ownership of the achievements of our organization with strong stewardship for its success.   When I was a manager, we focused on employee empowerment and leadership with the goal of delivering the best quality services we could provide to our community.  We had an organizational value that stated "we are stewards of the whole, rather than owners of our small piece of our city organization" to drive home this very point.
Sounds good, right?  But leading from the middle, or even from the front—is not the sole responsibility of the employee.  Managers and employees alike must ask themselves the big question: "How does an organization create a culture that encourages leadership at all levels?"   There are a few things we must do to understand and develop a culture to encourage and grow leadership at all levels in our own organizations.
We must understand the important difference between leadership and management.  Management consists of controlling a group or an organization with rules, policies, budgets, and supervision—among other management tasks—to accomplish a goal. Leadership refers to an individual's ability to influence, motivate, and enable others to contribute toward organizational success. Influence and inspiration separate leaders from managers, not power and control. 
While leadership sounds truly inspirational, it is important that a successful organization have both strong management and leadership.  Great organizations succeed because they seek to develop both strong leaders and managers.    
We must hire the right people in the first place.    While an individual's technical skills are important, we should strive to find employees who demonstrate a willingness to possess both leadership and management skills, regardless of their position.  It is much easier to teach technical skills than it is to teach leadership and values, so make sure that your hiring processes seek out these qualifications in your potential employees.
 
The organization must have both a vision and a culture around which the people in the organization can rally.  The entity's vision and culture should inspire people to work in a way that is bigger than their technical tasks and bigger than their individual job descriptions or mandates from management.
 
We need to provide the necessary skills and training so that people can grow their leadership through practice and experience.  Employee teams are a great way to provide people the experience they need to work together with others.  This may include teaching people how to lead or even participate in a team, how to brainstorm ideas, how to research options, and how to reach consensus.  Teaching employees to write comprehensive and fact-based reports in a format that can easily be used by elected and appointed officials as well as offering the opportunity to present to fellow staff, the management team, elected officials, and the community are opportunities that will afford your staff the chance to grow both personally and professionally.
 
Lastly, we should trust people to do the right thing.    When people understand the organization's vision, operate within the desired culture, are exposed to the necessary leadership and technical skills to do their jobs, and are empowered to do the work, it is easy to see "success" in many ways.  This way of doing business requires us to trust ourselves as managers and leaders to give people an opportunity to manage their work and make decisions on behalf of the organization. 
In doing this work, however, we must remember that there are challenges for all employees in embracing this sometimes "new" way of doing things.   From the need to learn new and different skills to skepticism over the "reality" of such an approach, employees need to be supported in this work and encouraged to embrace the ideas. 
However, there is likely no group where managerial support and encouragement in this work is more critical—and also more rewarding—than for our mid-level managers.   These employees have special challenges because of the location and nature of their jobs that we must always keep in mind.
SCOPE
Scott Mauntz, CEO of Profound Performance, speaks of five special challenges of mid-level managers of which managers should be aware.  These are those challenges that he refers to as SCOPE:
Self-Identity: The simple fact that an employee operates in the middle of the organization causes that employee to have to consistently move from an employee who has a boss to one that is supervising others many times during the day.
 
Conflict: Mid-level managers also feel conflict from all sides and tend to manage conflicting opinions and agendas all the time.
 
Omnipotence: Mid-level managers tend to be expected to know everything.  The top managers can't possibly know the what's and how's of everything going on and the front-line staff can't either.  This places a lot of expectations on the people in the middle.
 
Physical: There is the physical challenge of stress that comes from simply being in the middle all the time.
 
Emotional: Being in the middle creates emotional challenges of not feeling a part of any group.
But, by way of encouragement for all our mid-level managers, being in the middle also affords a lot of opportunities for employees to lead and influence up, down, and across the organization in a way that no other group can do.  
In our most recent Coaching Webinar, three experienced mid-level managers spoke to the important role of leading from the middle and discussed strategies for success that employees in this position can follow to enhance their leadership skills. 
Noor Shaikh, assistant budget director, Chicago, Illinois, offered great advice for front-line and mid-level employees emphasizing the benefit of:
Networking: Finding "your people" both within and outside your organization can help you to recognize and realize opportunities to lead exist regardless of your job title and position.  Sometimes, we need that informal encouragement, friendship, and cheer leading to take the next step that only networking can provide.
 
Mentoring and Coaching: Managers should be creating structures to encourage employees to seek out more formalized mentorship and coaching.   There are many sources of this professional support, including ICMA's Coach Connect program, which offers free, one-on-one coaching to any interested local government professional, including ICMA members and nonmembers. 
 
Build soft and hard skills: Building these skills through trainings and teamwork will help you overcome mental setbacks and understand the value of leading from where you stand.
Chantal Cotton Gaines, deputy city manager, Palo Alto, California, suggests several strategies for mid-level local government employees to increase their leadership potential:
Show up where you are, recognizing everything you have to contribute regardless of your age, gender, race, etc.   People follow you because you are you and, as such, you should have your own story to share.   Share it!
 
You can learn something from anyone within the organization or outside of the organization. Engage in coaching to meet potential mentors.  These are the people who help you to grow your abilities and your confidence in leading forward in your organization and beyond.
 
Use the position you are in to advance priorities instead of just saying you are not where you want to be. You need to recognize the important role you can serve—regardless of position—in influencing the organization in your daily work.
Haley Kadish, director of performance and innovation, Albuquerque, New Mexico, suggests that mid-level employees can prepare to lead by embracing the following:
Luck favors the prepared, so start preparing for opportunities to lead. Ask yourself: If you were an executive, how would you know someone was ready to lead? Think about the behaviors that would make you think someone was ready to lead and work to cultivate those behaviors (i.e., someone with a good attitude, who is reliable, produces high-quality work, and is always learning).
 
Find systems that work for you. You need to remain responsive and on top of tasks while also keeping your focus on the important things you want to accomplish. Systems can free up your mental capacity to solve problems and innovate. The Bullet Journal Method is a great option.
 
Look for opportunities to engage in what your younger self might have called resume-building activities—these offer opportunities to gain perspectives and make connections (potentially with someone that might become a mentor). Once you have a mentor, don't let them go! Mentors can provide excellent guidance and advice as you progress through your career, so maintain those relationships and collect mentors over time.
The bottom line is that managers do not have to carry the weight of the organization's success on their shoulders.    We have people in our organizations who want to lead and who are perfectly capable of doing so.  We as managers and leaders are responsible for creating the environment to enable—and expect—leadership work from everyone. 
And, once we have worked toward creating this culture, we must encourage, enable, empower, and reward employees to be leaders and make this the way of doing business.  The personal and professional growth that can occur within our employees and the advancement and success of our organizations in serving our communities will be amazing, as will be the future of the local government management profession.  Let's all do our part to develop leaders of the future. . .regardless of where they sit, their job description, pay grade, or the role they play.
The archived 90-minute webinar on Leading from the Middle is available on-demand, along with other coaching webinars produced by ICMA, or learn more about ICMA's Coaching Program.
JOIN ICMA TODAY!
ICMA provides the tools, resources and connections to help you become part of the international network of 13,000+ local government management professionals.