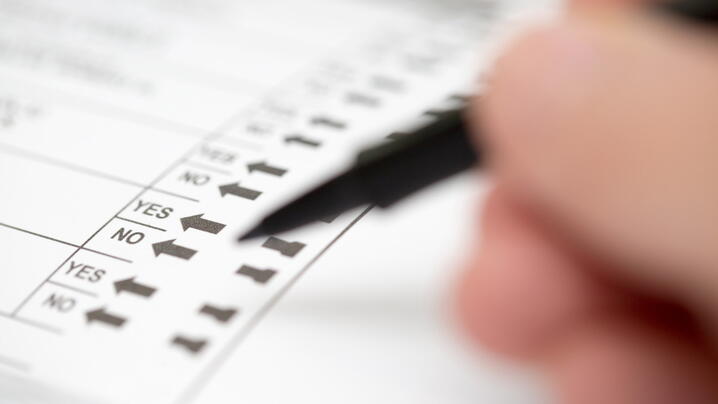 by Niles Anderegg, research and content development associate, ICMA   
One situation that local government managers often find themselves in is when a community's financial and budgetary condition calls for additional revenues. The best course of action is often thought to be that the elected officials ask the residents for a tax increase. This solution can be a challenging one for the manager, as tax increases are usually not popular with the public and can reflect badly on the elected officials. Yet, it is the manager's responsibility to tell elected officials what they need to hear, not what they want to hear. Despite the reticence to request a tax increase, such situations can present an opportunity for real leadership on the part of the manager and can lead to innovative solutions to community problems. Here are three examples of communities and managers who came up with innovative solutions and demonstrated leadership in dealing with tough financial circumstances.
In San Mateo County, California, a voter-approved tax increase led to an opportunity for greater community engagement. In response to a tax increase measure that passed in 2012, the county created a resident oversight committee, along with a website that highlights success stories that came from the revenue the tax increase generates. This public engagement effort allowed the public to see the benefit of the newly generated revenue while giving the residents a say in where these funds were spent. As a result, based on their trust in the county to spend their tax dollars well, residents passed another tax increase in November 2016.
Another California example demonstrates how a voter-approved tax increase can be used to address an immediate community challenge. In Palm Springs, California, the city was experiencing a significant increase (35%) in the number of emergency calls requiring the city's first responders. City staff proposed, and the voters passed a half cent increase in the sales tax increase for the express purpose of hiring more first responders. In early 2018, the council approved the city's plan to increase the number of first responders, including a paramedic unit in a downtown fire station. 
In Craig, Colorado, a decade-old decline in the local oil industry combined with a shrinking population led to the city losing $2 million in revenues. The first attempt to deal with this crisis was to cut staff by 12 positions and defer some capital projects. Eventually, the city manager and city staff recommended a tax increase of 1.75%, bringing the local sales tax from 2.25% to 4% to meet the city's financial obligations. In November 2017, residents narrowly passed the tax increase based on the ability of the city manager and staff to show that this was the only viable option, as all other financial avenues had been exhausted.  
Getting residents to vote for a tax increase can be challenging; however, it can lead to innovation and change for a community.
Related Resources
Ask a Manager: Three Key Elements of Council-Manager Relations. This 2018 blog post provides insight into working with elected officials from a manager's perspective.
Supporting the School Bond Initiative. This document looks at the ethical questions around supporting an issue campaign for a school bond ballot initiative.
Engaging the Community in the Budgeting Process. This blog post looks at how Greensboro, North Carolina, revamped its budget process to do a better job of engaging the community.