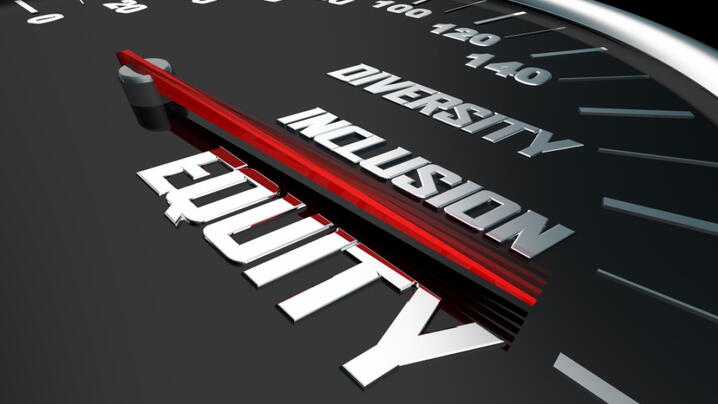 As ICMA continues its mission to make race, equity, and inclusion a top priority, staff will equip you with the tools needed to shape a more inclusive community. In ICMA's Keep Moving Forward interactive workshop, Geoffrey Silvera, Ph.D., and Jonathan Fisk, Ph.D., presented actionable tools to implement within your community, providing a blueprint to propel race, equity, and inclusion forward. Breakout sessions provided an opportunity for peer-to-peer review about how attendees could implement these tools within their communities. If you didn't get the chance to participate in the workshop, take some time to watch the recorded presentation, read about the tools presented, and work through how you can apply them within your community.
Barrier Analysis
Conduct a barrier analysis by identifying the root causes of disparities in equal employment opportunities within your community. By identifying these barriers, you can actively remedy the policies, procedures, or practices that lead to such disparities in the first place. Thinking of your community this way can be uncomfortable. No leader wants to view his or her community as a place where there are barriers for certain groups to reach success, but this type of self-reflection is essential to guiding your community to break down the barriers you discover.
Conduct a full barrier analysis by completing pages two through seven of the Keep Moving Forward workbook.
Cultural Assessment
Assess the cultures within your community: "who is at the table." Identify possible stereotypes and biases, your organization's knowledge of each culture represented, challenges experienced within these cultures, and the overall relationships between each culture represented. Having a more all-encompassing view of the cultures your community represents will help you better serve each culture's interests.
Conduct a full cultural audit by completing pages eight through 13 of the Keep Moving Forward workbook.
Racial Equity Tools
Finally, create a racial equity plan within your community. Propose policies or programs to implement, determine what data needs to be collected, assess the current level of community engagement and how to drum up more engagement, analyze who these new policies will impact, determine how your proposed policies will be implemented, and establish an agenda for accountability. This plan will give you a solid framework for moving forward on your community's racial equity journey.
Form racial equity plans for your community by completing pages 14 through 15 of the Keep Moving Forward workbook.
Move Your Community Forward
Whether your community has already begun building a framework for race equity and inclusion, or you are just getting started, each of the tools mentioned will help you begin or continue your efforts to create a more inclusive community for all. Once you put these tools into action, continue the conversation with Moving the Needle, ICMA's inaugural Equity Summit focused on advancing racial equity within local government. Upon registration, you will be able to access all content from Moving the Needle for 30 days after the summit takes place. You can also gain continuous inclusion information and interact with your local government peers by joining Fisk and Silvera's Strategic DEI in Local Government LinkedIn group. These resources will keep you abreast of the latest practices and actionable tools for implementing race equity and inclusion in your community. No matter where you are in your journey for social justice, remember that the learning never stops, and ICMA is here to support you and your community every step of the way.
---
If you missed Keep Moving Forward or any part of the three-part series on Equity and Inclusion: A Strategic Organizational Approach, access the workshops here.