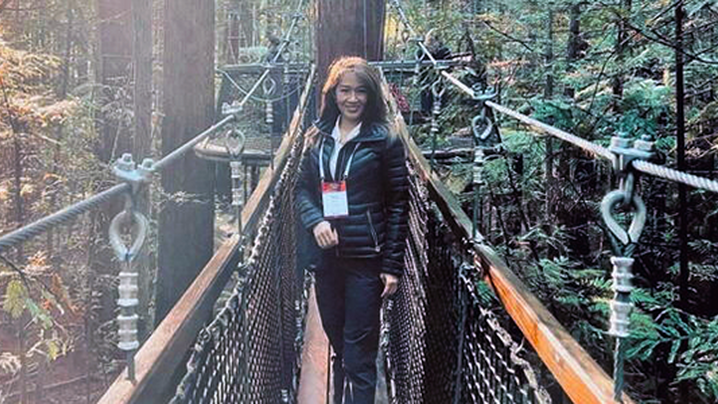 In 2017, ICMA established the Tranter-Leong Fellowship through a generous donation from ICMA Life Members Revan A. F. Tranter, and Eugene Y. Leong. The fellowship provides an opportunity for ICMA members to expand their international horizons while advancing ICMA's commitment to becoming a truly global organization. I was honored to be the fellowship recipient in 2023 and conducted a 10-day study tour in New Zealand. I attended the IPWEA NZ conference in Rotorua, and visited major cities including Auckland, Wellington, and Queenstown. The study tour has been a unique learning experience that fueled my growth professionally and personally. A big thank you to ICMA!
Auckland, the City of Sails, was my first stop in New Zealand. Recognized as one of the world's most livable cities, Auckland is a multicultural hub of food and wine, music art and culture. I enjoyed a city tour and had a first taste of Aotearoa (New Zealand in Māori language).
Beyond its diverse landscape, New Zealand culture is very much characterized by ingenuity and innovation. Auckland's famous underground aquarium, Kelly Tarlton's Sealife, is one prominent example of Kiwi ingenuity. This public aquarium was the brainchild of Kelly Tarlton, a post office technician who later became a world-renowned marine archaeologist and treasure hunter. Built in disused sewage storage tanks, the aquarium was realized by Tarlton and his crew on a shoestring budget of $2.2M. Critics say that it wouldn't be possible to have built anything similar for less than $14-20M.
New Zealand consists of two main landmasses, the North Island and the South Island, and over 700 smaller islands. Besides Auckland, Rotorua is another major destination for both domestic and international tourists in the North Island. With magical geysers, geothermal activities, and Māori culture, Rotorua really packs a punch. It is where the Institute of Public Works Engineering Australasia New Zealand (IPWEA NZ) began in 1948 and where its 75th annual conference was held this year.
It is also the start of a new era for the organization. From July 2023, IPWEA NZ will be known as Āpōpō Infrastructure Asset Management Professionals. Āpōpō means "the night after tomorrow" in Māori. It represents the organization's purpose—to benefit the present and future communities and the future quality of life, well beyond just tomorrow. It exists for the infrastructure asset management professionals who make it happen.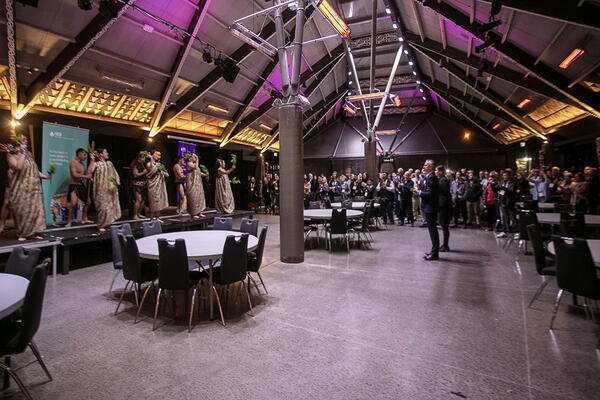 IPWEA has a partnership with the American Public Works Association (APWA). Through serving on APWA's International Affairs Committee, I got to know IPWEA NZ's chief executive Murray Pugh. Pugh's enthusiastic team delivered an invigorating three-day conference on the theme of "Inspiring Our Next Generation." Attendees enjoyed a wealth of engaging activities, from mountain biking, treetop walks, technical tours, diversity high tea, to the Te Puis (geothermal park) experience. In addition to these activities, the best of the best in asset management projects and people were celebrated at the Asset Management Awards Gala Dinner.
The conference was hosted by a beloved Māori comedian Pio Terei, who brought smiles, laughter, and reflection to the hui (meeting in Māori). Pio shared a Māori proverb, "The man that stands will thrive, he who sits will perish," urging us to play an active role in the changes that we want to see.
The conference had more than 70 presentations across five critical topics:
People and Community.
Environment.
Technology and Innovation.
Design and Delivery.
Planning for the Future.
Several talks focused on how to seize the talent of the next generation and bring their energy and passion to the asset management profession. One of the talks under People and Community was presented by Āpōpō president Priyani De Silva-Currie and her two young adult sons, Yohann and Dilhan, in a fresh interview style. When discussing what influences their career and life decisions, the young adults enthusiastically confirmed that among a multitude of other factors, the opportunity or freedom to work abroad and exchange internationally would make the profession more attractive to them.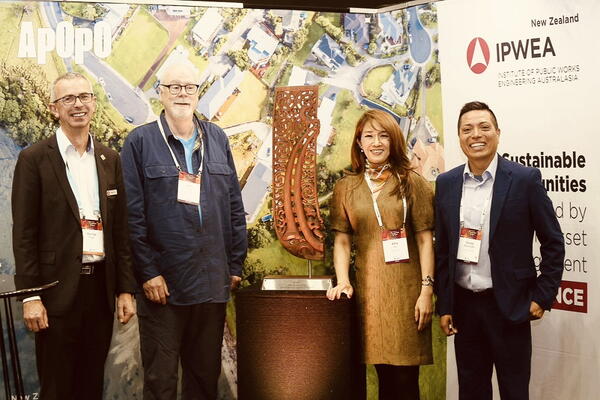 On June 23, I visited ICMA's NZ affiliate, Taituarā—Local Government Professionals Aotearoa, in Wellington. Taituarā general manager Sean Mahoney shared his insight on New Zealand's Water Services Reform (previously Three Waters).   
The New Zealand government announced the Three Waters reform program in July 2020, with the enabling (and contentious) legislation passed in December 2022. It represents a radical reshaping of water, wastewater, and stormwater delivery—renewing, consolidating, and building a new integrated system across New Zealand over the next three decades. This massive infrastructure investment will require many skilled workers, which poses some urgent and significant recruitment challenges.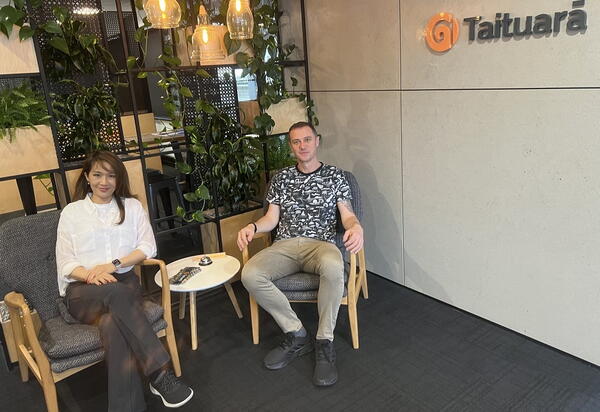 The last stop of my study tour was Queenstown, the most beautiful and adventurous city in the South Island. There I met with Vaughn Crowther, an infrastructure advisor to local and central government. Crowther is a practitioner and advocate of infrastructure asset management, which is the integrated, multidisciplinary set of strategies in sustaining public infrastructure assets. Australia and New Zealand are among the early adopters of asset management strategies. The public works professionals here consider themselves "asset managers."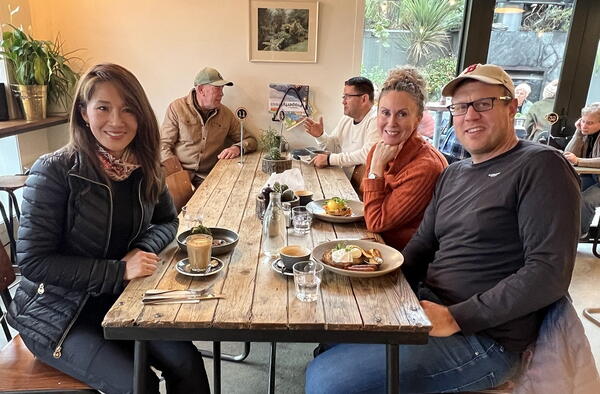 I concluded my study tour with the great hope for future collaboration with asset managers in New Zealand and will carry with me the Māori wisdom: "As man disappears from sight, the land remains." Āpōpō is a challenge and inspiration to plan better, to see longer, to have a future focus, and to think sustainably for our future generations and a call for action globally.
---
ICMA is dedicated to emphasizing the "I" in ICMA by being the home for local government officials worldwide and fostering an environment of global knowledge exchange. Learn more about the global future of ICMA, and contact us at global@icma.org for more information about our global efforts.
New, Reduced Membership Dues
A new, reduced dues rate is available for CAOs/ACAOs, along with additional discounts for those in smaller communities, has been implemented. Learn more and be sure to join or renew today!