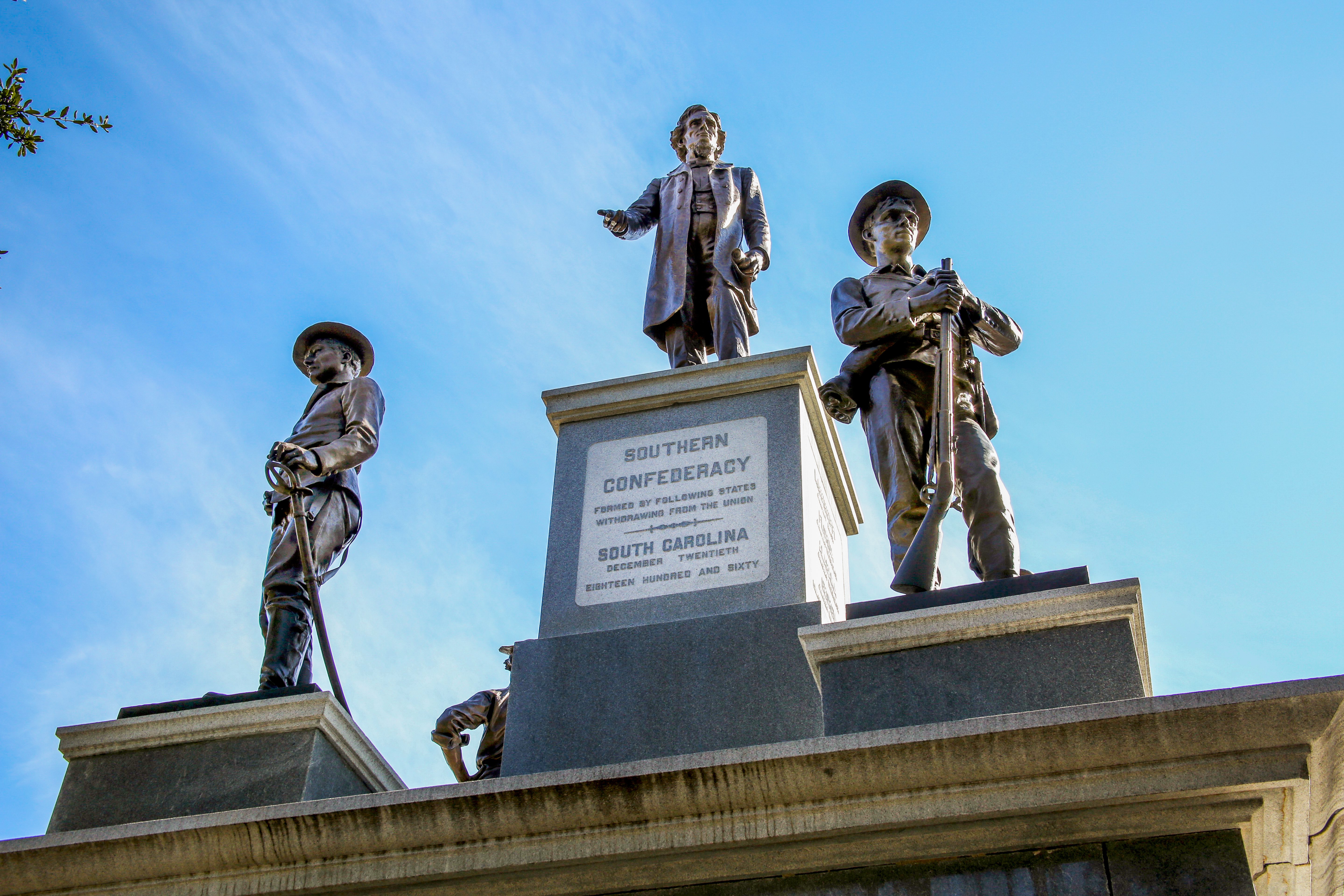 by Randall Reid, Southeast regional director, ICMA
Note: This is the first of a two-part series, "When Community Heritage Causes Pain, Alienation, and Violence."
At the 2018 ICMA Southeast Regional Conference in Mountain Brook, Alabama, members who attended a session to review Tenets 1 and 2 of the ICMA Code of Ethics* discussed the vexing ethical conflicts associated with Confederate statues and racial symbols that exist in their communities. The audience included a diverse group of city and county managers, mostly from contemporary southern communities, who could self-identify as descendants of Union or Confederate veterans, freemen, or slaves or as more recent immigrants to the South.
The ICMA Code of Ethics requires managers to "be dedicated to the concepts of effective and democratic local government" (Tenet 1) and maintain "a deep sense of social responsibility as a trusted public servant" (Tenet 2). The Code also obliges members to "serve the best interests of all of the people" (Tenet 4). The conflict and public debate over the negative heritage and Confederate symbols in communities in the Southeast require ICMA members to exercise wisdom, judgment, and courage in approaching solutions.
Confederate "heritage" symbols such as battle flags and Confederate statues or memorials bring forward complex emotions from residents, historical societies, and veterans' groups in southern communities. Although racism is certainly not confined to the Southeast, it's unlikely that any other region has the uncomfortable shared heritage of slavery, civil insurrection, and Reconstruction in its past.
A great deal has been written about the history of racism in the U.S. Although much has changed over time, communities in the Southeast continue to deal with a legacy of slavery and segregation that affects social relationships, underlying economic inequities, and the physical layout of communities.
Multiple Motives
Most public administrators in the South are aware that Confederate monuments and memorials were established for multiple motives. Immediately following the war, the few memorials constructed were placed in public places recognizing participating regiments or Confederate leaders or honoring the loss of life and places of historic conflict. Union and Confederate veterans celebrated many of these together. After Reconstruction and during the Jim Crow Era of the 1900s, placement of Confederate memorial statues increased through active work by the Daughters of the Confederacy.
The purpose of many statues and inscriptions on these later memorials was to present the past in such a way as to provide psychological support for decimated communities and later overtly erase Reconstruction efforts or reinforce segregation and discrimination. These memorials include language that portrays a nobility in the "Lost Cause" and effectively denies the support of an evil economic and social institution.
Virtually every city and county in the Southeast had Confederate statues or memorials, and they spread throughout the nation to places with no Confederate participants. It is easy to understand why many see these memorials differently from Confederate descendants. Few indigenous southerners view their ancestors as treasonous but regard them as answering a call of duty and defending their native southern states, which democratically chose to secede.
Critical Questions for Managers
Public administrators of all racial backgrounds in the Southeast recognize the deep division regarding race that still exists in their communities. The critical question for each community is whether its Confederate monuments represent a "revered heritage" or a "heritage of hate." That is a painful public policy discussion anywhere in the South. History and heritage are prized here and have carried southerners through tough social and economic times. The "Lost Cause" myth permeated southern institutions, family narratives, and religious denominations for generations.
---
In Part 2, Reid provides examples of what appointed and elected officials are doing and why.
---
*ICMA is soliciting member feedback about Tenets 1 and 2, in accordance with a formal review of the ICMA Code of Ethics, launched in 2013. Members are encouraged to provide feedback through a short survey, on whether Tenets 1 and 2 of the ICMA Code of Ethics are still relevant as written. Visit the website for details.
Related Content
Tired of Talking About Race? Reflections on Charlottesville. This 2017 blog post was written as a response to the events in Charlottesville and speaks to the larger issue of race in the United States.
Supreme Court Decides Significant Government Speech Case. In a 2015 blog post, the case of a Confederate flag license plate was analyzed as the Supreme Court decided that license plates could be considered government speech.
Equity and Inclusivity in the Workplace and Our Communities. This article from 2017 recaps a special session from the 2017 ICMA Regional Summits that included a discussion on dealing with divisive events.