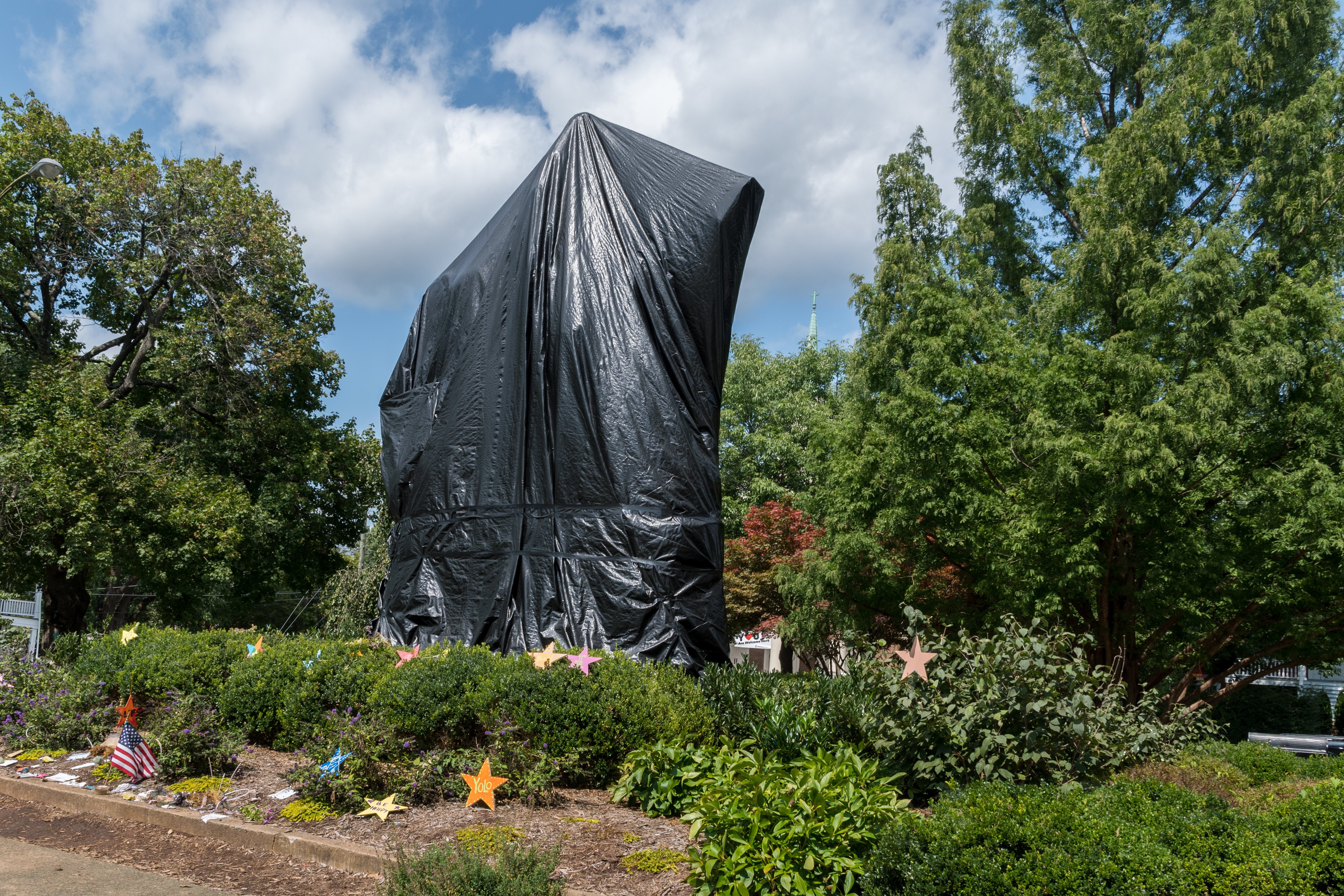 by Randall Reid, Southeast regional director, ICMA
Note: This is the second of a two-part series, "When Community Heritage Causes Pain, Alienation, and Violence." In Part 1, "An Inconvenient Statue in an Inappropriate Place," Reid discussed the vexing ethical dilemmas faced by leaders in communities where the existence (and future) of Confederate statues and racial symbols have stirred public passions.
An early example of public leadership on the issues surrounding Confederate statues and symbols was provided by Mayor Landrieu in New Orleans when he ordered historical statues to be taken down. He discussed the history of his community and how a Confederate statue is perceived through the eyes of a black child. He explained what needed to be done and cast a vision for moving beyond the past to the future inclusive community vision he aspired to for his city. It is likely that few professional managers in the South have felt comfortable getting out in front of their elected officials on this issue, but policy leadership and civic engagement on the topic are increasingly becoming part of their jobs.
The Dilemma for Leaders
Local government managers in ICMA's Southeast region are dealing with Confederate memorials, quietly and behind the scenes except when they are thrust into the spotlight by the eruption of conflict. Many managers at the Southeast Regional Conference have had public dialogues about their memorials; some statues have been removed and others are now covered with tarps or lie in boxes awaiting their fate after extended public dialogue or litigation.
Local managers in some states also must deal with preemptive state laws banning the removal or alteration of historical monuments by local governing bodies. Sometimes the issue arises when desecration or vandalism forces a decision to repair or remove. In areas with relatively homogeneous populations, the issue may not rise to the surface or it may be viewed as an issue best left to the elected officials.
The strongest argument for maintaining Confederate memorial statues is the preservation of local history and cultural heritage by honoring Confederate veterans who are locally viewed as answering a call to arms to defend their native state. Ethical public leadership suggests that several effective practices can be employed to respect the diversity of the community and still honor the local history and the sacrifice of Confederate veterans. Different approaches are appropriate in different communities.
Approaches That Honor the Community
Increasingly, communities decide to relocate memorials and statues to more appropriate places, including historical museums, cemeteries, or veterans' memorials. In my hometown of Gainesville, Florida, the county commission spent two years discussing what to do with their own Confederate memorial, affectionately known as "Old Joe," which stood in front of the county courthouse at the main downtown intersection for decades.
When the debate eventually centered on objections to the cost of removal with tax proceeds and disagreements over a final location, the commission advised the Daughters of the Confederacy and the community that the statue would be removed after a finite period. Donors and a new location off courthouse property would have to be obtained by supporters. Thirty days later, unannounced to the community, a contractor of the Daughters of the Confederacy respectfully and expeditiously took "Old Joe" down and moved it to a nearby rural cemetery where graves of residents and veterans of the period were buried.
A second potential practice is to remove any racially offensive metal placards that imply the nobility of protecting slavery and to replace them with contemporary historical interpretive signage adjacent to any inscribed stone memorials to better explain the historical context and time in which the memorial was placed.
A third solution is to accept the results of frequent resident polls in the Southeast showing that many Confederate statues are beloved historical artifacts of the community and continue to preserve them. This accommodating path is likely to be more acceptable to vocal minority concerns if the community also commits to adding more locally appropriate, culturally diverse memorials and statues at similar public venues.
These memorials and statues should represent history, achievements, and heroes whose stories have not been told. Montgomery, Alabama, for example, has monuments and memorials to honor its Confederate veterans and also African American civil rights leaders, and the city is the site of a memorial to the victims of lynching during the past century. Most ICMA members located in the Southeast cherish the privilege of serving the diverse residents in their communities and take pride in efforts to expand civic engagement.
Preserving a community's history is vital for a manager, but the well-being of living residents is more important than any fleeting efforts to honor or justify an often-mythical past. It is hard to imagine a public official serving in the Southeast for long without developing extended family, friends, and/or social acquaintances who are racially diverse.
If an inappropriately placed Confederate memorial or symbol conveying a racial or cultural "heritage of hate" message contributes to alienation of residents from their local government, we need to ethically address the issue. It is doubtful whether Confederate memorials can be considered as a welcoming presence at the entrances to places of governance. Nor can they continue to be perceived as unifying cultural symbols for diverse citizens in the southern city of the future.
---
Randall Reid is a descendant of both Union and Confederate veterans. For those who want to read more about the history and placement of Confederate memorials, he recommends the following:
Charles Wilson, Baptized in Blood: The Religion of the Lost Cause, 1865 to1920
Gary Gallagher, The Myth of the Lost Cause and Civil War History
Edward Bonekemper, The Myth of the Lost Cause: Why the South Fought the Civil War and Why the North Won.
Related Content
Tired of Talking About Race? Reflections on Charlottesville. This 2017 blog post was written as a response to the events in Charlottesville and speaks to the larger issue of race in the United States.
Supreme Court Decides Significant Government Speech Case. In a 2015 blog post, the case of a Confederate flag license plate was analyzed as the Supreme Court decided that license plates could be considered government speech.
Equity and Inclusivity in the Workplace and Our Communities. This article from 2017 recaps a special session from the 2017 ICMA Regional Summits that included a discussion on dealing with divisive events.