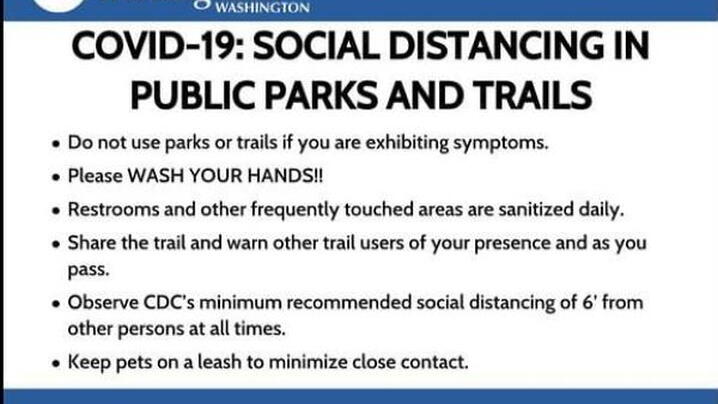 Across the United States, governors are lifting or relaxing statewide COVID-19 stay-at-home orders. In response to these efforts, local government managers are developing and implementing reopening plans at the local level. You can rely on the expertise of public health officials and guidance from your internal "recovery team" to craft a plan that allows community amenities to gradually, and safely, reopen.
The following are major factors to consider as you embark on the process of reopening your community, along with examples from local governments across the United States who have already begun the process.
Don't Open Everything at Once
A good place to begin the reopening process is with community amenities such as parks, golf courses, tennis courts, and beaches that can be reopened with minimal human-to-human contact. Opening of group facilities—such as recreation centers, basketball courts, and soccer fields with higher likelihood of potential transmission through contact—should be opened at a later phase, once adequate screening and sanitation procedures have been tested and established.
As you begin to reopen community amenities, consider the following: screening people on entry, limiting capacity, avoiding points of congestion, and implementing a sanitation plan. Can you open buildings with limited or no access to public bathrooms or locker rooms? Can you direct foot traffic in only one direction on paths, hallways, and entry and exit doors?
The parks and recreation department of South Miami, Florida, in collaboration with Miami-Dade County and other municipalities, developed a plan for the phased reopening of parks and open spaces. The plan establishes a slow reopening process with a strong emphasis on safe and responsible strategies for park use, gradually moving to full recreation and sports programming in three phases. The process began on April 29.
Form a Recovery Initiative Team
Cape May County, New Jersey, formed a "recovery initiative team," with representation from each of the jurisdictions within the county, as well as business sector representatives. The team developed a plan for the "safe, thoughtful, and progressive reopening" of all facets of the local community. The plan addresses protocols for safety, sanitation, and operations for businesses to refer to upon reopening, organized by industry and containing both industry association recommendations and input from local stakeholders. The plan also contains a table with recommended dates of reopening for various industries with minimum mitigation protocol items, as well as limitations or restrictions that require state modification as a prerequisite.
Control Crowds
Mountain Brook, Alabama, began reopening some of the city's parks and athletic fields to the public for exercise and passive use on May 13, as part of a gradual reopening. The city established a set of guidelines for use of these facilities: restricting access to groups of less than 10 persons; prohibiting organized sports, pick-up games, and other activities that do not permit social distancing to be maintained; keeping restrooms, drinking fountains, and pavilions closed; and instructing patrons to provide their own sanitizers and disinfectants.
Other Resources
The National Recreation and Parks Association (NRPA) has developed a set of resources—A Path to Recovery—which address all aspects of developing and implementing a phased approach for reopening spaces, facilities, and programs impacted by the  COVID-19 pandemic.
The Aspen Institute held a webinar (view the recording here) exploring what lies ahead for youth sports as the coronavirus pandemic unfolds. This content may be helpful as you make decisions about sports camps, youth leagues, and other programming.
New, Reduced Membership Dues
A new, reduced dues rate is available for CAOs/ACAOs, along with additional discounts for those in smaller communities, has been implemented. Learn more and be sure to join or renew today!