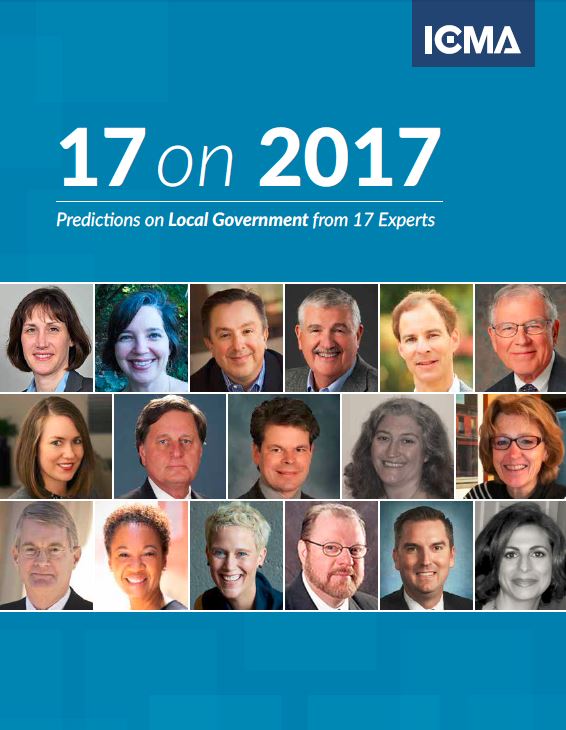 Catch up on the seven most popular stories of January 2017.
We asked a group of local government experts and thought leaders to share their predictions, views, and tips on the upcoming year.
Developing relationships with our residents is the only way to mitigate alienation, anger, and a lack of trust. 
Parrish Gibson began her Local Government Management Fellowship (LGMF) with the City of Aurora, Colorado, in 2015 and was part of the 2015-2016 LGMF cohort.
More and more communities use their public libraries as a resource for providing community services.
A complimentary e-book from ICMA provides advice and best practices from thought leaders and experts in local government and public safety management.
New ICMA/GFOA report offers recommendations on using alternative infrastructure financing options.
As a young man, I remember the impact people who were willing to take a chance on me had on my career. As I talk to people now, I ask them who will say that about them in the future?
Upcoming Events: