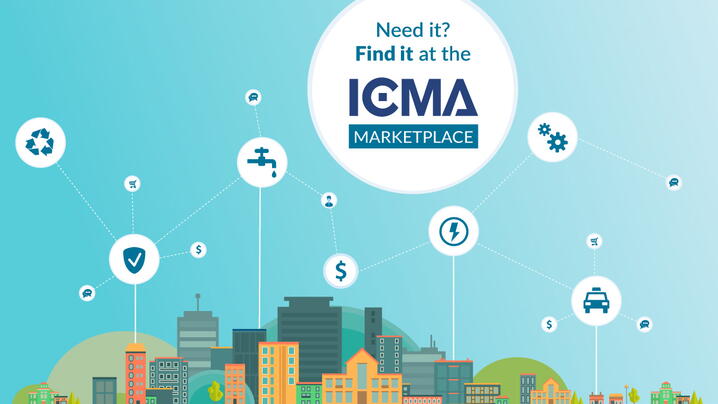 When Savannah, Georgia, needed to find contract management software, it turned to the ICMA Marketplace to help find the best solution. It currently features information on more than 1,500 vendors and 2,000 solutions for local government. "The Marketplace is such a great tool for a city like ours. On one hand we can source vendors and products by category, but we decided to used the RFI feature to find vendors who are the best fit without sharing our contact details to avoid unsolicited calls," said Glenn Hull, a special projects coordinator in the Savannah City Manager's Office.
This feature has been used by more than 20 other local governments in the past three months, according to Barry Greenfield, founder of GovBliss, which operates the ICMA Marketplace platform for ICMA.
"There is a quantifiable need within most agencies who are either understaffed, overworked, or simply don't have the time to research which technologies or vendors might be appropriate for them to use," said Greenfield. "As a result, we provide information about vendors and products, and GovBliss felt a supported solution would be of even more use. We provide a human element for local governments to lean on. They simply fill out a product quote request form detailing their needs, and we do the legwork."
One participating vendor, CityGro.ws has had success being enrolled in the program. "The ICMA Marketplace helps a newer company like ours connect directly with the local government innovators that can really benefit from our workflow software, but who may not know about us," said CEO Catherine Geanuracos.
Version 2.0 of the Marketplace will be launching soon, and it may include a new RFP creation tool as well as the ability to piggyback on existing local government contracts for faster and easier procurement.
"One of the most time-consuming and challenging tasks of cities, counties, and towns is researching and procuring products and services," said Ellen Foreman, director of Marketing and Brand Management for ICMA. "That's why we launched ICMA Marketplace this past summer. It began as a basic product and service directory for local governments and based on member input, we are testing additional options to better serve ICMA members. The RFI 'incognito' options are off to a great start." 
Another example Greenfield cited is the city of Long Beach, where councilmembers tapped into the RFI process to identify executive recruiting firms with expertise in city manager searches. 
Register for the ICMA Annual Conference
Join us September 17-21 in Columbus/Franklin County, Ohio for the 2022 ICMA Annual Conference.
JOIN ICMA TODAY!
ICMA provides the tools, resources and connections to help you become part of the international network of 13,000+ local government management professionals.