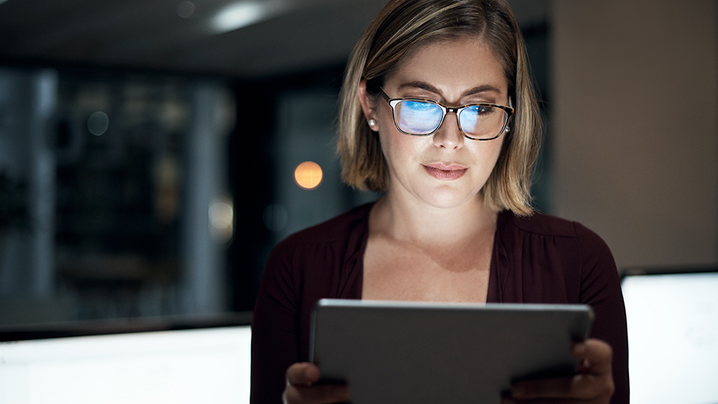 Sponsored content powered by Diligent
Local governments have long striven for greater transparency, since the first Freedom of Information laws passed and immediately sparked worldwide notice and response. Yet despite having a model for civic transparency, the leadership teams of many cities, counties, and other local entities still work to achieve their goal.
Despite the ongoing challenges, increasing transparency is possible using the right tools and strategies. One city experienced this when a new portal solution offered tools to increase accountability to citizens across the city's governance functions.
Transparency and efficiency are connected
Marion, Iowa, is a city of 40,000 with a history reaching back into the early 1800s. As the city has flourished in the modern era, Marion has struggled with issues similar governments face, including using a collection of older tools to accomplish city business.
City clerk Rachel Bolender describes how staff handled work prior to 2020:
"All of our board, commission, and meeting items were done manually through email, Microsoft Word, and Adobe, so there was a lot of room for error. The agenda build process took almost an entire day."
This model remains familiar to smaller and mid-sized municipalities. City staff cobble together meeting agendas, minutes, and other city-focused materials using dated tools not designed for the purpose. Because transparency is more easily attained with thoughtful efficiencies, revisiting the tools used for these tasks was a priority.
Much of the work fell on Bolender, who joined the city in 2012 and became the city clerk in 2018. Revamping the management of city administrative work was critical to both meet the city's transparency objectives and increase the efficiency of work that fell on a small team.
Consider goals made possible by introducing greater efficiencies to transparency efforts:
Increase visibility of city government resources.
Strengthen the public information request process.
Streamline vacancy applications and fulfilment.
Increase Visibility of Local Government Resources
The last three decades have radically transformed how citizens expect to find information—and how quickly. This change in behavior is a key to how cities should direct their resources. As Diligent's Elena Maxwell notes, "When citizens want information about their local community, the first place they usually go is their local government's website, so local governments should focus their attention here."
It's all part of creating a "positive digital image," Maxwell adds.
What motivated Marion's transformation? "The city wanted ease of access and to increase transparency," Bolender says. "Before, site visitors would have to navigate through each department that managed the board. Now, everything related to boards and commissions is accessible through a single page."
Strengthen the Public Information Request Process
Public information requests are at the heart of a local government's drive to be more transparent. In Marion, as in many cities, the drive to make requests easier for citizens led to a complicated suite of inputs that were impossible to track, and, in the city's small staff, most of the tasks fell on one person.
Bolender explains,
"We had requests coming in from all different manners," including mail, email, phone calls, and an interactive form on the website. "They all went into a folder. I had a file folder for current requests, and I was the only one who monitored and responded to them. We didn't track our requests at all."
When the city looked to make a change to its tools in 2020, Bolender notes, public information requests —and the ability to track them—were a key consideration. A second person was added to the team, so, Bolender notes, "I wanted to include any field we wanted to track. If I was out of the office, I wanted the other staff member to be able to know the status immediately."
Some of the fields Marion's portal tracks include:
Legal review status.
Any forwarding to staff members.
Internal notes.
Charges and fees.
Balances due.
Streamline Vacancy Applications and Fulfillment
Changes to how city residents can apply for governance and committee vacancies made the process much clearer to the public. Again, Marion's previous process for managing applications had many manual steps for its 15 boards and commissions. With a hard-copy form, the process involved scanning and emailing to route the information to different staff members.
How Marion handles appointments now is a solid example of when what has worked in the past can meet positive change. Bolender says, "Overall, our process is the same. The benefit comes after someone has been selected and appointed, when we're able to send a notification to that person and include links of any documents they need access to." Reappointments are similarly simplified.
Celebrating the progress made toward transparency is always worthwhile, and Marion, Iowa, is a good example of how a mid-sized city can achieve its goals with the right tools. Diligent's iCompass is built and supported with increased governmental transparency and efficiency in mind.
JOIN ICMA TODAY!
ICMA provides the tools, resources and connections to help you become part of the international network of 13,000+ local government management professionals.