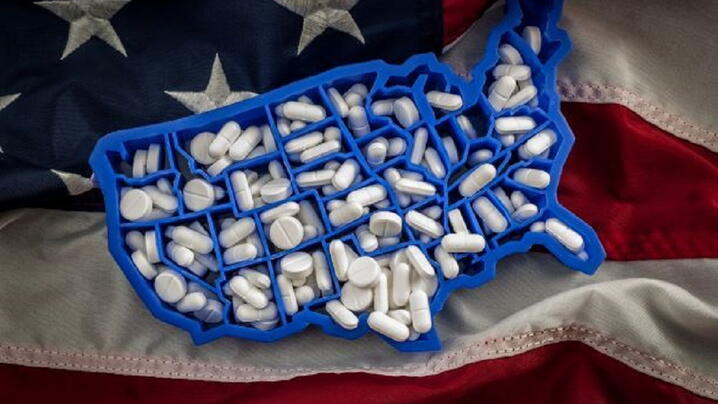 One of the biggest challenges facing local government leaders is attracting and retaining employees to deliver essential taxpayer services. While virtually all services delivered by city employees are aimed at improving the lives of citizens, few services more directly touch those lives than the work of public health professionals like physicians, nurses, and mental health professionals.
But these health and human services (HHS) jobs are some of the most difficult positions to fill at a time when unemployment levels across the country are at a historic low, according to a recent survey of public sector human resource professionals. Further complicating this workforce challenge is pressure on city governments to constrain spending when the demand for public health services is growing.
Take for example the opioid crisis. Nationwide, 70,200 Americans died of drug overdoses in 2017, with more than half attributed to opioid overdoses according to the National Institute on Drug Abuse. This public health emergency is putting increased stress on local governments, and that pressure comes at a cost. The Society of Actuaries and actuarial consulting firm Milliman released a report last month that calculated the one-year cost of opioid crisis in 2018 was $179 billion. Of that cost, about one-third is borne by governments providing taxpayer-funded services.  
So how are local governments coping with growing public health demands like the opioid crisis amid workforce shortages? In short, they are innovating, collaborating, and making data-driven decisions.
One such example is in Montgomery County and Dayton, Ohio—jurisdictions overwhelmed by an alarming number of opioid overdoses. Sharing a sense of urgency to take action, leaders established an innovative and highly collaborative Community Overdose Action Team (COAT) to break down silos and foster productivity between agencies, while also instituting a data-driven decision process.
There were many challenges in bringing together such diverse partners to address complicated public health issues, including data-sharing barriers. COAT, led by Montgomery County, Ohio, public health officials, includes Dayton community police officers, judges, hospital administrators, and leaders from the coroner's office, chamber of commerce, faith-based organizations, the nonprofit community, law enforcement, and fire and emergency services from multiple jurisdictions.
This cross-jurisdictional and collaborative approach, coupled with data-driven processes, made dramatic progress in reducing opioid overdose deaths by nearly half. The deaths went from a high of 566 in 2017 down to 289 in 2018. And this decline continues into 2019. Importantly, there has been little staff turnover, with the leadership at COAT remaining intact since launching in 2016.
This case study is detailed in a new report from the Center for State and Local Government Excellence (SLGE) and Kronos, Innovations in the Health and Human Services Workforce: State and Local Governments Prepare for the Future. This report provides additional case studies and outlines strategies jurisdictions are deploying to more effectively compete for talent, while also combating the stress of HHS jobs:
1. Establish good relationships.
Candidates considering a social work job in a rural community like Butte County, California, are more likely to accept the job and stay in the organization if they meet people who can help them acclimate, such as peers in other social service agencies.
2. Provide learning and growth opportunities.
Often a top priority for employees, professional development also helps build a pipeline of candidates who are prepared to take on more responsibility as vacancies occur.
3. Ask employees what is important to them.
The Bureau of Working Families in Wisconsin's Department of Children and Families began to survey employees annually in 2015. The leadership team committed to analyze the survey results and take action on targeted areas for improvement.
4. Stay focused on the mission.
People drawn to health and human services jobs are passionate about their work and drawn to a public sector mission. To retain people who are motivated by a desire to help others, leaders can tell stories that remind employees to picture the person in need who is counting on their best efforts.
SLGE is hosting a webinar on Thursday, December 5, 2019, at 1:00 PM ET, with the report authors to provide an overview of the research and respond to questions. Register here for the webinar, download the full report or the supplemental infographic.
New, Reduced Membership Dues
A new, reduced dues rate is available for CAOs/ACAOs, along with additional discounts for those in smaller communities, has been implemented. Learn more and be sure to join or renew today!