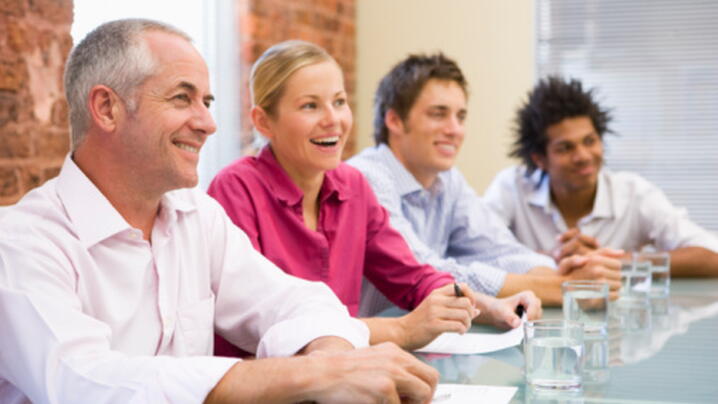 by Niles Anderegg, research and content development associate, ICMA
Many communities across the United States are changing demographically. These changes sometimes create the need for local governments to educate new populations about the services local governments provide and the role of the resident in the local government. These changing demographics also mean that communities need to find ways to engage these new populations. For many communities, a citizen academy has been a way of addressing both of these issues.
A citizen academy is a course or program that teaches residents about their local government and encourages them to engage. Another important aspect of these academies is the ability to give residents clear and direct information and dispel any misinformation about government services. Here are three examples of how communities have used them to further their community engagement efforts.
Over the past few years, Lexington, Massachusetts, has experienced changes in its community demographics, particularly an increase in the Asian population. The community-at-large wanted to find a way to integrate this new population into the work of the community. This is especially important in Lexington, as there are more than 70 community committees and boards that need residents to serve. The citizen academy has enabled the community to recruit residents to serve on these boards and created more diversity as well, with 24% of the participants being from ethnically or racially diverse backgrounds.
In Montgomery, Ohio, the challenge was more about information. City staff observed that there was mistrust of local government and that they would only see residents "when they were angry." The city decided to create a citizen academy based on adult-learning practices. This program has become incredibly popular with the residents of Montgomery and has led to greater understanding and communication between them and the city staff. Graduates of this program now serve in a variety of capacities around the community, including on the city council.
For the citizen leadership academy in Norristown, Pennsylvania, the focus is not just on citizen engagement but also bringing together various stakeholders. For example, business owners participate in the program, with one of the major themes of the academy being communication dynamics. Also, this program included a partnership with the ICMA Student Chapter at Villanova University. This partnership allowed the MPA students to see firsthand how a community can engage with its residents. By bringing in various stakeholders, Norristown has created new leaders who better understand the community and their local government.
These three communities represent some of the ways that local governments are engaging with their residents through citizen academies to increase not only knowledge of what the local government provides but help create future community leaders. To find out more about community engagement, check out our topic page.
Related Resources
A Push for Civic Education. This 2016 Public Management (PM) magazine article looks at both traditional approaches and digital solutions to civic education in the 21st century.
10 Must Reads on Community Engagement in Local Government. A 2018 blog post that highlights ICMA's best content on community engagement.
Citizen Engagement and Community Spirit Brings Goodlettsville Together. This success story from Life, Well Run, an ICMA Initiative, looks at how Goodlettsville, Tennessee, used a citizen leadership academy as part of its overall community engagement program.
New, Reduced Membership Dues
A new, reduced dues rate is available for CAOs/ACAOs, along with additional discounts for those in smaller communities, has been implemented. Learn more and be sure to join or renew today!