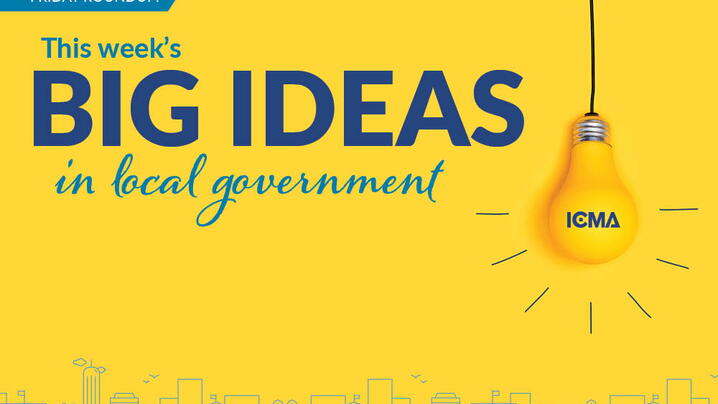 Local government is a busy place, with new innovations working to build stronger communities making news every week. Here are a few of the best ideas from local governments this week to keep you up-to-date on the latest in city and county management!
Reducing Traffic Congestion in Escambia County, Florida
After a tough summer 2019 beach season, the county is beginning a study to look into ways to improve the flow of traffic through Gulf Breeze and onto the Pensacola Bay Bridge. Officials believe removing the manned toll booths and moving to more technological methods, including ways to purchase toll booth access online and via phone apps, may decrease traffic buildup. This comes at a time when the entire Florida Turnpike Enterprise is under a mandate to go to an unmanned system by 2021. The goal is to reduce traffic congestion and improve traffic flow before the start of the 2020 summer season. >> Read more
New Online Community Engagement Tool in Vancouver, Washington
In order to allow residents to get involved with the work of the city of Vancouver, a newly released online community hub, called Be Heard Vancouver, is now live. With the goal of providing new, convenient opportunities for residents to engage with the city, the hub allows them to learn about city initiatives, give feedback, complete surveys and polls, and engage with other users' feedback. Currently, there are four projects in which residents can offer feedback on the hub: A Stronger Vancouver, the Westside Bike Mobility Project, Vancouver's new Public Art Plan, and the Main Street Appearance Project. >> Read more
ICMA helps local governments connect with the communities they serve by highlighting strategies and practices for effectively engaging residents. Check out our resources on community engagement.
Key West to Help Sister City in Bahamas Hit Hard by Dorian
Greg Veliz, city manager of Key West, Florida, and other leaders and elected officials are making plans to assist Green Turtle Cay, their sister city in the Bahamas, which has been badly damaged by Hurricane Dorian. The group set up a Facebook page to organize its efforts, began raising money, and noted the necessity of focusing on practical donations such as diapers.  >> Read more
Want to learn more about post-disaster recovery? In this episode of Local Gov Life, Paul Shives, business administrator of Tom's River, New Jersey, looks back at preparedness and response efforts, talks about the community's challenges - then and now, and reveals leadership lessons learned from the worst natural disaster in the state's history.
 
Want to stay in the know about all things local government? Subscribe to the ICMA blog!