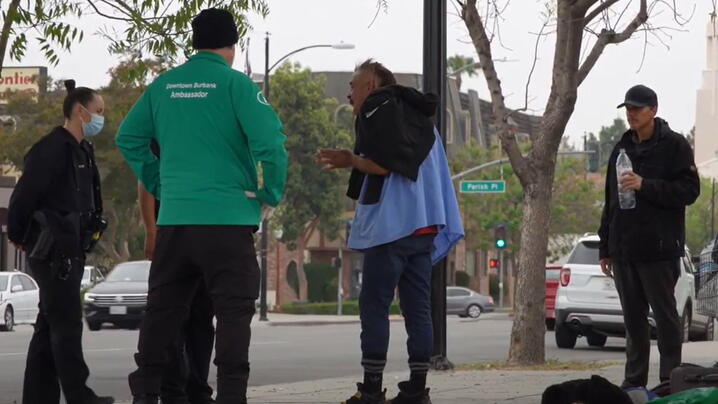 Spring is coming. And, while hope may eternally arise, the political season is bringing new crackdowns on homeless people. Clearing encampments has become the new post-COVID response to homelessness at the request of an emerging and disgruntled public. As AP reported, cities including Sacramento, San Francisco, Washington, DC, and Los Angeles are rolling back COVID-era leniency in favor of forced removals of people and their belongings from downtowns, roadsides, highway off-ramps, and subways.
Don't get me wrong. I hate sanctioned encampments, as I wrote here. They are absolutely not a solution to the problem of homelessness, and clearing them is a great idea. However, criminalizing homelessness is not the answer as we have known for over 50 years.
At the risk of sounding like a broken record, we know how to end homelessness—put people in housing. Encampments are a direct result of failed housing policies, a lack of mental health and alcohol and drug services, and poverty. Encampments lead to the worst sorts of behavior of people (theft, violence, rape, prostitution, and a drug overdose), compounded by the risks of being out in the elements. Recent reports state that 4.5 homeless people died every day in LA last year. The only solution that works is stable housing with supportive services for those who need it.
Fortunately, cities, counties, and state governments have remedies that are working in many parts of the country:
Vacant hotel rooms are an attractive alternative and were used successfully during the height of COVID to house thousands of people in California, dubbed Project Room Key.

Conversion of commercial and hotel properties. Another California program, Project Home Key is supporting the acquisition and adaptive re-use of properties to rapidly house people.

Tiny Homes, branded "Another Rung on the Housing Ladder" by one provider, Dignity Moves: interim housing that provides privacy, sanitation, food, and access to social services and housing supports is a wonderful alternative to both congregate shelters and encampments.

Diversion or problem solving. Targeted, just-in-time social work can help people get access to cash, family, friends, or other alternatives to the homeless system of care. This expanding intervention is having success rates of 50-90% at keeping people out of homelessness.

Housing. There is a terrible shortage! We can't leave it up the private sector. There has to be a concerted effort to provide housing for all.
---
Listen to Chuck Flacks on the Voices in Local Government podcast, as he dispels common myths of "homelessness," explains the problems with encampments, shares ideas and proven methods for alternatives, and discusses the complex financial and political realities local governments must navigate to help each member of their community. Stream on icma.org, Apple Podcasts, Spotify, or wherever you get your podcasts.
New, Reduced Membership Dues
A new, reduced dues rate is available for CAOs/ACAOs, along with additional discounts for those in smaller communities, has been implemented. Learn more and be sure to join or renew today!