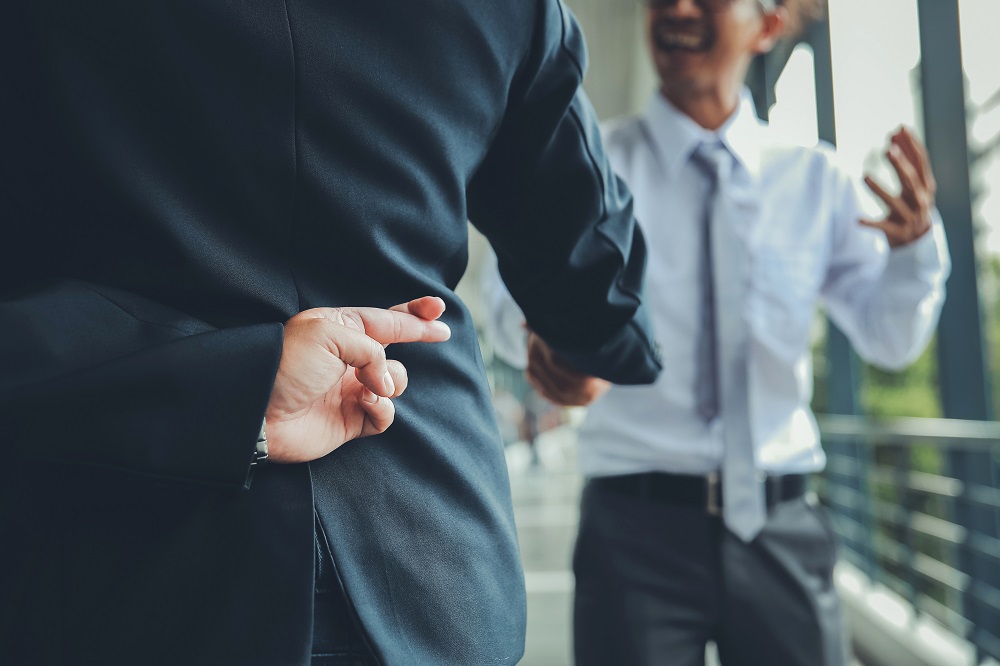 by Niles Anderegg, research and content development associate, ICMA 
Law enforcement officers have a variety of methods for dealing with ethics and corruption issues, including wiretaps and undercover work. Another important resource is the assistance of individuals when they report potential crimes and cooperate with law enforcement. What should you do if you discover a potential ethics or corruption issue in your organization? At a session at the 2018 ICMA Annual Conference, Jeff Williams, supervisory special agent with the Federal Bureau of Investigation (FBI), shared his tips for helping law enforcement investigate these types of crimes.
What Is Public Corruption?
Ethics and corruption issues can be quite complex. The first step in deciding if you should report something is to understand what public corruption is. Simply put, the FBI defines public corruption as abuse by public officials of their office or position for private gain. Public corruption cases can involve private citizens who are trying to influence a public official, but the focus of the abuse must be the misuse of governmental powers. Crimes that fall under the heading of public corruption include bribery, fraud, and embezzlement.
Where to Report an Ethics or Corruption Violation
It can be difficult to know who can be trusted when you are faced with an ethics or corruption issue. But it is good to remember that there are many different law enforcement avenues that you can pursue. If you feel you cannot go to your local police, for example, you might want to try contacting a county law enforcement agency or officials in a neighboring jurisdiction. State law enforcement agencies may also be an option. If you feel you need to go to the FBI, Agent Williams says that the best course of action is to contact your local field office and connect with the public corruption supervisor. This agent will know the local political environment and be able to determine the best course of action in response to the information you have to offer.
Agent Williams also points out that you should go to law enforcement first rather than the media because many of the investigative techniques that the FBI uses involve secrecy. While the FBI sometimes does get information from investigative journalism, the FBI prefers that individuals contact law enforcement first.     
Share What You Feel Comfortable Sharing
Those who work in local government might feel uncomfortable sharing what they know because of the fear of reprisals and political pressure. For this reason, when passing on information to the FBI or another law enforcement agency, give whatever information you feel comfortable sharing. You might have emails or text messages, for example, that you think document a potential violation. Sometimes law enforcement may ask you to wear a wire or provide them with additional information. If you're not comfortable with these requests, however, or if you think they may put you in harm's way, you can say no. Law enforcement agencies, especially the FBI, have many ways to uncover information critical to their case and will not pressure to do more than you can comfortably handle.  
How ICMA Can Help with Ethics and Corruption Issues
ICMA has various resources to help members navigate ethical challenges. These resources include the new ethics e-book as well as ICMA's Code of Ethics. The Ethics Issues and Advice page contains helpful information on a variety of topics, and ICMA staff members are available to discuss a specific issue and provide confidential ethics advice.
Want More?
You can access this presentation and 22 other 2018 ICMA Annual Conference sessions through the ICMA Virtual Annual Conference archives.