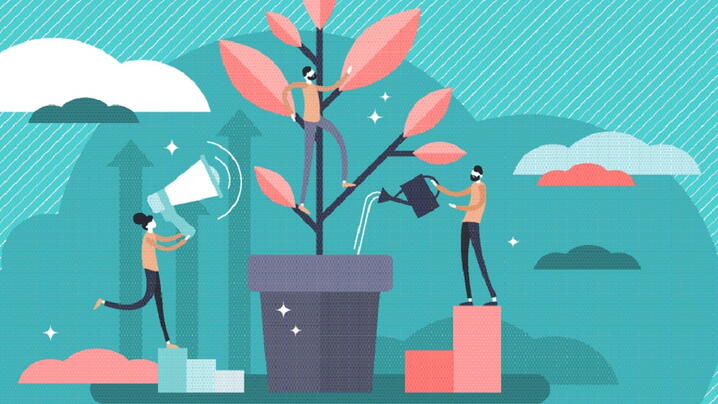 How many times have we heard employees say, "If you were to ask me for my input, I would gladly provide it?" Yet, how many times have we proceeded with an organizational initiative without employee input? We have all sat in the seat of being an employee with great ideas, hoping someone would just ask for our input.
As leaders within our organizations, we are frequently faced with significant organizational quandaries that require brainstorming and collaboration, often with our peer leaders. What if, however, we took a step back and presented the organizational dilemma or challenge to our employees for their input before embarking on a change effort? How different might the decision and/or the outcome look?
As a result of the effects of the pandemic on employee morale, employee expectations, and productivity needs, many organizations have begun to recognize the benefit in seeking the input of employees before moving forward on change initiatives, particular for initiatives that affect a large contingency of their workforce. What better way to connect and engage with employees than through their voice? When public servants feel connected to their work, the organization, and the community for which they serve, they are more likely to be engaged, empowered, productive, and committed to the organization's success. In its Effective Practices Guidelines, SHRM maintains that employees who are engaged in their work and committed to their organizations give companies crucial competitive advantages—including higher productivity and lower employee turnover. To encourage employee connection, involvement, and organizational success, an organization must place the value of fostering a culture of employee engagement as highly as other strategic priorities.
In a recent ICMA podcast, Authentic Employee Engagement, Joshua Pack, public works director for Butte County, California, shared how, seeking input from employees in his department on what changes they wanted to see in the department, it was revealed that they wanted more recognition of "a job well-done." As a result of this feedback, the department now has a low-cost, yet well-received, employee recognition program that fosters a sense of feeling heard, valued, and empowered, thus improving organizational productivity.
Conducting an employee engagement survey is an ideal medium to promote employee communication and identity, address workforce needs, and reduce unwanted employee turnover. As noted by CPS HR Consulting, a self-supporting public agency that provides a full range of integrated HR solutions to government and nonprofit clients across the country,  Workplace Culture is key to maximizing employee performance. Employees perform better in an interactive environment that encourages feedback. When you develop a strong workplace culture, you have employees who are engaged and are much more invested in their success and the company as a whole. Whether you use an engagement survey, pulse/feedback survey, or culture survey, at the heart of any of these instruments is data collection that reveals how employees feel about the organization's treatment of them and the value of their work. It is important to note that conducting an employee engagement survey without follow through is as unproductive as not conducting a survey at all. Organizations that go beyond lip service to implementing genuine improvements from feedback gathered, can expect to have more engaged and productive employees. In the Dale Carnegie white paper titled It's Time to Go All-In on Employee Engagement, genuine support of employee engagement efforts requires leaders to practice honest introspection, open dialogue, and focused action.
Realizing the value of genuine improvements from employee feedback, assistant director of human resources for Fort Lauderdale, Florida, Anthony Roberts, shared in a recent article in Governing, the city is offering greater flexibility with work shifts, schedules, and remote work to retain employees.
ICMA, like many other organizations, conducted an employee engagement survey during the pandemic. As a result of the survey, several initiatives were recommended, approved, and spearheaded by employee teams, such as a revised Employee Recognition Program, an enhanced performance management platform and process, more automation and streamlining of forms and processes, more flexibility in work schedules, creation of a Race, Equity and Social Justice Team, etc. The rollout of process and program changes made with employee input and engagement have proven to be more widely accepted and appreciated.
Whether an organization uses an outside firm to design a survey for employee feedback or designs its own, taking focused action that includes employee participation and making genuine improvements will ultimately result in improved employee engagement, job satisfaction, and organizational performance.
---
Listen to employee feedback from early career professionals in a recent episode of Voices in Local Government.
New, Reduced Membership Dues
A new, reduced dues rate is available for CAOs/ACAOs, along with additional discounts for those in smaller communities, has been implemented. Learn more and be sure to join or renew today!