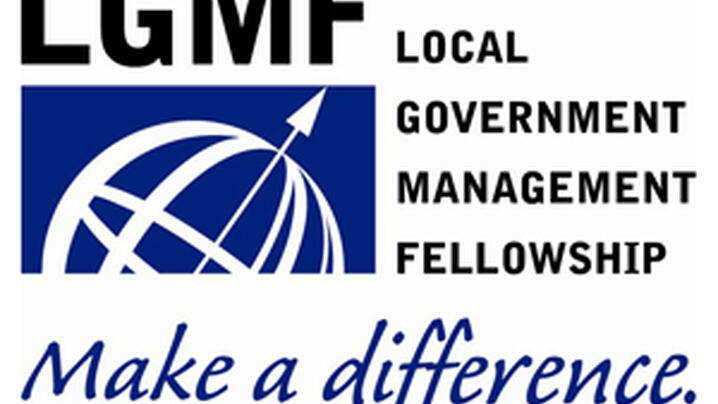 The ICMA fellowship provides a multitude of opportunities to pursue your passions, while leaving room for personal and career growth. It is hard to replicate an experience that both exposes you to the many facets of local government and takes immediate priority of your career growth potential.
There is no growth without discomfort, and that is why I enjoyed my time in Pinellas County, Florida. I was able to work in several departments, including utilities, parks and conservation resources, management and budget, and public works, along with special projects for animal services and workforce relations.
Opportunity to Lead
The directors gave me opportunities to lead pressing projects. Their simple belief in my abilities went a long way in my development. I was able to prove what I could do, and show what else I was capable of doing.
There was a freedom to operate as if I worked there long-term. It was not just a place to work; it was a place to make a significant difference in my growth and the community.
When given the opportunity to lead projects and work on issues relevant to the present day, it is much easier to interview for a variety of positions. Having worked on creating a returning citizens jobs program, formulating performance metrics, implementing a quality standards manual, working on budgets, researching local ordinances, and creating a report card for infrastructure allows me to bring all of these experiences to job interviews. My confidence increased in other facets of local government I otherwise would have never pursued. Working in different areas provided a different perspective to problem solving and an awareness of the unique challenges a given place will face.
I am currently deputy director of the Workforce Development Board in Tompkins County, New York. This is a perfect fit for me since for five years I worked in urban schools on the South Side of Chicago and in East St. Louis, and worked in the federal government before that. I wanted to work in local government to be in position to effectively reform government systems and transform urban communities for future generations, and now I can pursue that here.
The vision of our department is to position a world-class workforce with skills to meet in-demand occupations in the county's rapidly growing sectors and to maintain economic competitiveness in the local and global marketplace. Some of the matters we handle are creating a local plan for workforce development, carrying out analyses of the economic conditions, convening local workforce development system stakeholders, developing career pathways and program initiatives, administering program oversight of federally funded programs, and implementing the budget and administration of those programs.
Creating a Network
A final important aspect of the fellowship is the network it creates. A career in local government cannot be navigated alone, even with the fellowship experience. There are plenty of individuals who have already lived the challenges to be encountered and understand the inner workings of how stuff gets done. Thankfully, I have three colleagues I can count on.
The deputy county administrator of Pinellas County has provided support since I served there. Although I am far away now, I still receive the same level of support I did as a fellow. I remain in close contact with a village manager from Florida, who I only met twice: once at the FCCMA conference in Orlando and then at the ICMA Annual Conference in Portland. Another benefit of the fellowship is the ability to go to conferences and form these one-of-a-kind relationships.
Finally, there is a county administrator from upstate New York who I met in Atlanta during an ICMA Regional Conference. Through him, I found job opportunities to apply to that I otherwise would have not been aware of. All provide me unique perspectives. All are ICMA Credentialed Managers who display high standards of integrity and a care for professional development. Access like this cannot be quickly gained through other means and it is important to be surrounded by people who have your best interest in mind.
Being part of the ICMA network has been so important to my success and exists solely because of the fellowship.
Apply to the Fellowship
Ultimately it is in your best interest to at least apply. It is important to never miss an opportunity. At the moment you may not have an interest in specific regions and I actually did not have an interest to go to Florida, but am thankful I applied and decided to go. I am so grateful for the experience since I was able to grow personally and professionally, and that is extremely hard to find in any job. It was the best decision I could have made, since it set me up to be where I am today.
---
Applications close December 13, 2022! Apply now to become a fellow, or host a fellow.
Hear former fellows Christopher Sponn and Desiree Casanova explain what early career professionals can contribute and what is important to them to develop a meaningful career in local government on a Voices in Local Government podcast.
New, Reduced Membership Dues
A new, reduced dues rate is available for CAOs/ACAOs, along with additional discounts for those in smaller communities, has been implemented. Learn more and be sure to join or renew today!