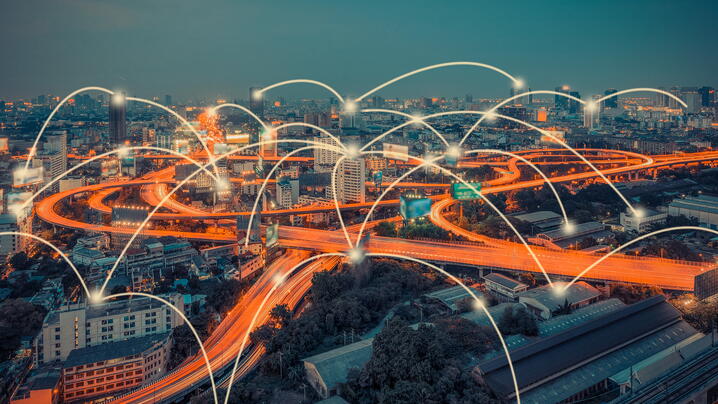 By Rebecca DeSantis, content and engagement coordinator, ICMA
E-health, e-tax, i-voting, and the list goes on. This isn't just a collection of far-fetched technological advances. These are just a few of the digitized services available to the 1.3 million residents of Estonia and what could be available to local governments around the world in 2019.
Independent from Russia since 1991, the Republic of Estonia has worked hard to create what it calls a "most advanced digital society in the world." Beginning in 1997, Estonia began its digitization process with "e-governance," a strategic choice to increase the well-being of its citizens, while implementing "hassle free governance."
Estonia is in the process of moving all basic government services into a fully digital mode, with the goal of providing these services automatically and invisibly. Some 99 percent of Estonia's government services and functions are fully digitized and many use blockchain technology. The range of digital services includes:
Taxation
Voting
Healthcare
Public Safety
Identification Cards
Business Licenses.
As more cities and towns move to find new ways to deliver residential services in 2019, local government leaders look to technological solutions like blockchain to tackle challenging delivery issues and reach people on new platforms. ICMA and the Government Finance Officers Association recently released the whitepaper "Blockchain Technology: Local Government Applications and Challenges" that illustrates the benefits and challenges of blockchain technology by exploring case studies, like that of the Republic of Estonia. Based on ICMA research, here are some examples of the way Estonia digitized its local services.
E-Governance
Because approximately 31 percent of Estonia's population lives in rural communities, using blockchain technology allows the government to provide a range of public services at a time and place that is convenient to this population. According to e-Estonia, the country's brand for its digitized services, "In most cases there is no need to physically attend the agency providing the service. The efficiency of e-government is most clearly expressed in terms of the working time ordinary people and officials save, which would otherwise be spent on bureaucracy and document handling." Estonia's claim is that 800 years of working time is saved through the e-governance program.
I-Voting
Estonia's "i-voting" has been in place since 2005, and it has been used on eight occasions. The voting system uses cryptography to securely transmit each resident's vote, which ensures voter identity. The encrypted votes are collected, and after voting closes, a device is activated by the electoral unit, which can open up and view the votes.
Safety and Security with KSI
Estonia uses a Keyless Signature Infrastructure or KSI blockchain technology designed to make sure networks, systems, and data are free of compromise, all while retaining data privacy. With KSI blockchain deployed in Estonian government networks, Estonia claims that its history cannot be rewritten by anybody and that the authenticity of the electronic data can be mathematically proven. According to Estonia, hackers, system administrators, and even the government itself cannot manipulate the data and get away with it.
Local Governments and Blockchain
Blockchain technology is innovative and has the potential to revolutionize the way information is stored and processed. Blockchain can empower a community's residents to make more informed choices, which may create value for all stakeholders. There might, however, always be a risk that information in a blockchain falls into the wrong hands. Local government leaders should approach blockchain solutions with skeptical yet open minds, with the understanding that blockchain technology comes with a number of challenges and a solution for one city or country might not work for another. It may still take years for blockchain technology to be a realistic platform in providing fully digitized local services.
Want to learn more about other applications for blockchain technology? Download the whitepaper "Blockchain Technology: Local Government Applications and Challenges" today.