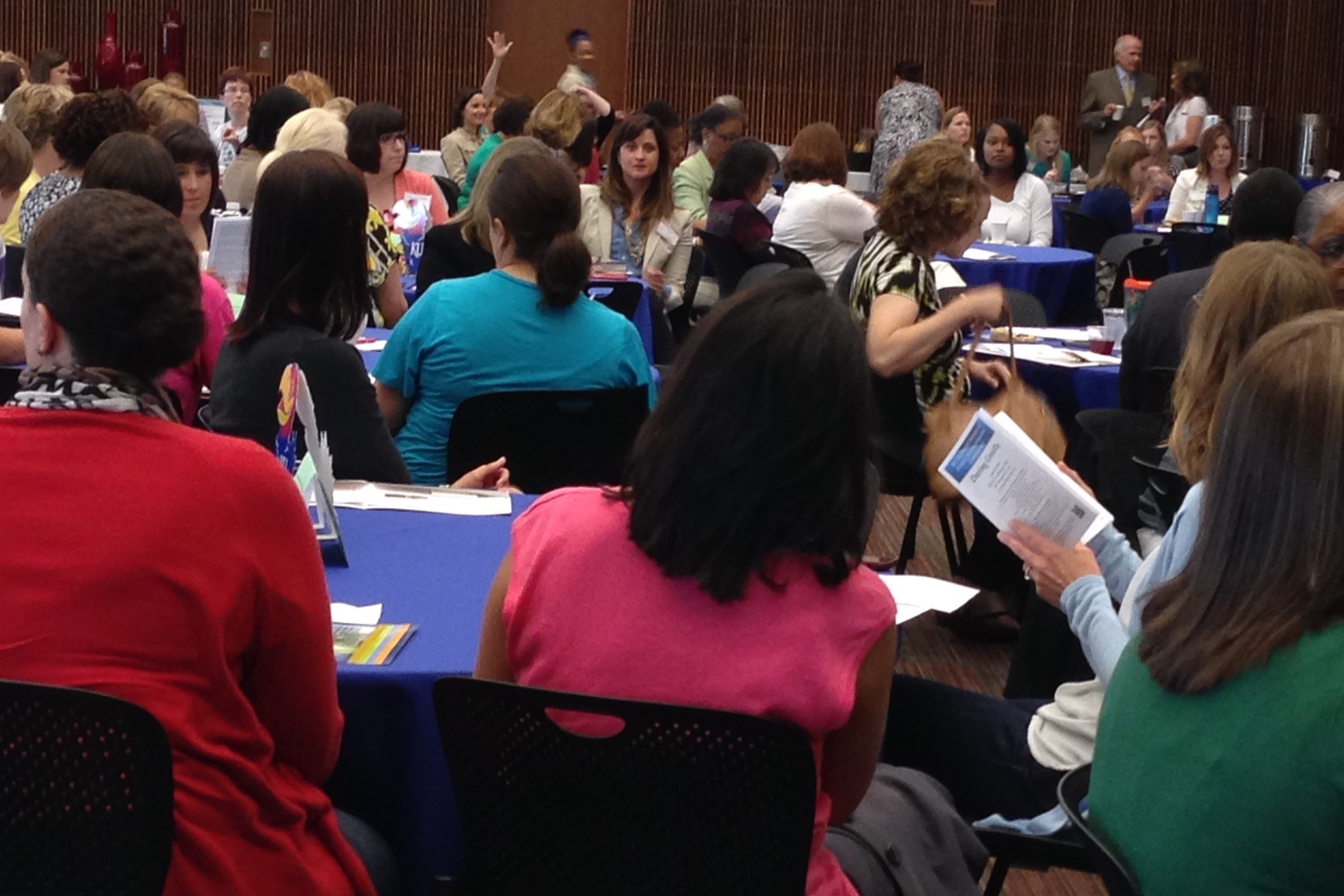 Women's History Month, celebrated every year in March, is an especially joyous celebration this year, as it marks the 100th anniversary of the passing of the 19th Amendment, granting women the right to vote. As we honor the suffragettes who shaped the role of women in the public sphere 100 years ago, we can reflect on the role of women in the local government profession.  
As of January 2020, an ICMA analysis of membership data on women in the profession found that approximately 19 percent of chief administrative officers (CAO) and 40 percent of assistant chief administrative officers (ACAO) are women. For the CAO position, this is a 3 percent increase from July 2018. As a profession committed to supporting the advancement of women in local government, we strive to ensure that local governments reflect the diversity of the communities we serve now and in the future. That involves creating pathways and pipelines for young women to join the profession, including supporting and celebrating women studying the profession. 
In recognition of Women's History Month, we spoke with two student chapter members who reflect on their career goals and what it means to them to be women pursuing local government. 

Pratha Bisani is a student of urban management at CEPT University in Ahmedabad, India, and is a member of the ICMA Student Chapter at CEPT University. She has interned with Sabarmati Riverfront Development Corporation Ltd (SRFDCL) and is currently working on a thesis project on the regulation and reforms of auto rickshaws in Ahmedabad, India.

Amanda Bruno is an MPA student at the University of Arizona and is president of its ICMA Student Chapter. Her first introduction to ICMA was at a state conference in Arizona a few weeks into her first semester in the MPA program. Amanda has been actively involved in ICMA since joining and attended the annual conference in Nashville. 
What has your ICMA Student Chapter experience been like thus far?
Amanda: My experience has been sort of a whirlwind. I first learned about it at a state conference last year, which I attended with some of the other ICMA members from our chapter. I didn't know much about local government other than what I had learned in my two weeks of grad school and watched on Parks and Rec, but I noticed right away that there weren't many obvious opportunities for students to get involved with the city of Tucson, whose offices are maybe a mile from our campus. The city manager happened to be at the conference I was attending, so I asked for an introduction, and we quickly turned that into a meeting once we were back in town. We discussed that the city should create an internship for MPA/MPP students and work more closely with graduate students in our program. If the city didn't take advantage of the talent pipeline basically down the street, that pipe would leak all the way to Phoenix and California. This conference turned into a meeting with the city manager and was basically my introduction to ICMA.
I was appointed president of our ICMA chapter for the 2019-2020 school year by our faculty advisor and spent a lot of the summer planning for the upcoming school year. I also continued to engage with the city of Tucson, which has been a supportive and incredible partner. Through our student chapter, I've also been able to attend the ACMA summer conference, which allowed me to connect with Arizona State's ICMA chapter. For the first time ever, we will be cohosting an event with them this month to promote careers in local government. I was also able to attend the ICMA Annual Conference in Nashville last fall, which was an incredible learning and networking experience. 
Pratha: The student chapter of ICMA has helped provide me with the ongoing local best practices across the world and to get in touch with professionals and speakers who share their valuable experiences at chapter events. It has been a platform to widen my curiosity about local governance and public works that I have realized lately is not just my career goal but also my passion.
What does it mean to you to be a young female professional seeking a career in local government?
Amanda: The first thing that comes to mind is Leslie Knope. I think it means a lot of comparisons to her, which I've personally never minded!
Pratha: The job at hand is not so easy, at least here in India, although the higher officials understand the importance of the input of a professional, but the lower level of this patriarchal society is difficult for a female professional to seek a career in local government. However, while I was interning with SRFDCL, I had the opportunity to make some organizational changes along with recommendations to improve the current management there. This was not just liberating, but also has encouraged me to further explore my capabilities to seek a career with the local government here in India.
Why do you want to pursue this career? What are you most looking forward to in a career in local government?
Amanda: I've always been drawn to public service, and to government in particular. In elementary school I organized a petition to extend recess and in fifth grade I was student council president, so I think it's safe to say that government and I go way back!  I've always been kind of obsessed with the idea of government being accessible to everyone. I never really understood how to get into it, though, until I found the MPA program at the University of Arizona.
I completed my bachelor's at the University of Arizona and moved to San Antonio shortly after to become a teacher. I taught in one of the poorest communities in San Antonio and was always really bothered by the disparities in the quality of life between myself and my students, but I didn't really know what I could do about it. I realized after a couple of years that teaching wasn't for me, but I still wanted to do something to elevate others, and was still really concerned by the poverty I was seeing in some pockets of the city. I did some research on grad school and decided on an MPA and local government because I felt like it would be the best route to take to make an impact on the issues that mattered to me.
Pratha: I received my bachelor's degree in architecture and worked as a business development associate with a renowned urban planning and architecture firm in Ahmedabad. It opened up my perspective of local governance and how India is still in need of good professionals that can manage the cities in a more efficient manner. I then started looking for courses in local governance and came across urban management; the first of its kind in India is at CEPT University. It was when I read their course structure that I knew in an instant that this was what I was going to do and this is where a good future for India lies. I am most looking forward to being an agent of change.
From your experience so far as a student chapter member, how do you think student chapters help bring young women into the profession?
Amanda: By setting them up with opportunities to learn about the profession and to network with experienced professionals. Our chapter created those opportunities for me, and they've made all the difference in my career trajectory so far. Student chapters also do a good job of highlighting the different career possibilities available in local government.
Pratha: In this society where women are not given the same weight as men, ICMA has helped me gain knowledge to advance in my career and gain the skills to perform well and be recognized as a valuable asset in my profession.
What is your advice to other young women seeking a career in local government? What is your advice to communities looking to bring in more young women to their organization?
Amanda: First, get involved! It is not enough to just go to class. A master's degree is a huge undertaking but it's not enough. Anyone who wants to work in local government needs to take advantage of every opportunity to work with, network with, and learn from local government professionals. Joining ICMA has been one of the single most important factors in my career path so far. Our chapter led me to a state conference my first year in grad school, which led to some really important connections that got me into a fabulous internship and ultimately the job I just started. I would encourage other women to get involved with their student chapters and take advantage of the networking opportunities offered. I can't overstate how critical that piece is. 
Another thing I've learned is how important it is for women to set boundaries. I'm one of those people who is naturally inclined to spread myself a little too thin every now and then by taking on a lot of work. I also highly recommend finding a handful of people that you can turn to for real, candid career advice. There are several who have really been instrumental in my ability to achieve my career goals, but I would be remiss if I didn't acknowledge Heath Vescovi-Chiordi specifically for the impact he's had on my knowledge and career opportunities in economic development. Heath has made himself so accessible to me as I've started to break into local government and, more specifically, economic development.
Pratha: I believe women are more meticulous in their work and are capable of learning more from every element in life. Women are capable of sympathizing better with the needy and building a society equal for all of mankind. It is proven time and again that a diverse group makes better decisions. This is particularly true in local governance and so I also urge more and more communities to accept female leaders for a better future.
Learn more about ICMA Student Chapters and check out PMs new column by female ICMA local government leaders and the League of Women in Government.