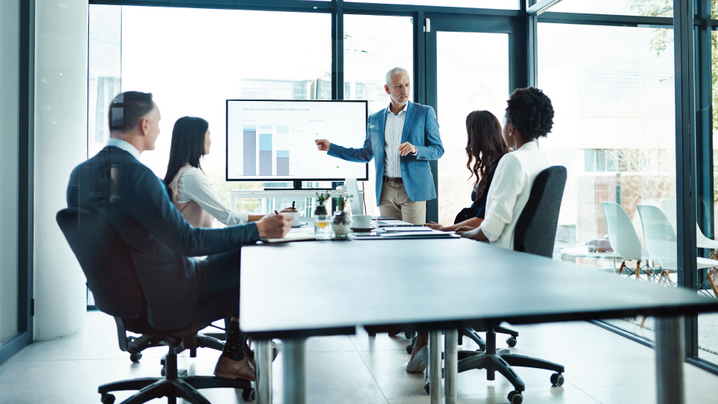 Sponsored content powered by Euna Solutions.
If your government's goal is to boost public confidence and achieve effective governance, the name of the game is budget transparency. 
A transparent budget provides your departments, stakeholders, and citizens with easily accessible and comprehensive information about your organization's financial processes and outcomes.  
The main goal is to promote responsibility, informed decision-making, and public engagement around monetary planning and expenditures. 
In the ICMA Learning Lab webinar, "Building Trust with a Transparent Budget," Natalie Harnett, principal budget analyst of San Luis Obispo, California, explored how achieving transparency has increased trust and accountability for the city. 
Below are Harnett's three key insights for building trust with a transparent budget: 
1. Optimize Your Budget Planning and Increase Public Engagement 
An essential step in achieving budget transparency starts with enhanced financial planning processes.  Optimized planning includes streamlining procedures, leveraging data, enhancing communication, and aligning budget decisions with strategic goals.  
In discussing how Harnett and her team were able to do this, she says, "One of the ways that we're optimizing our planning process is just through enhancing our communications through social media and other outlets." 
Natalie also notes that the team has been expanding the city's outreach to members of the community who may not normally be involved in their budgetary procedures. Improving communication has meant making materials more accessible by translating them into Spanish—the largest non-English language spoken in San Luis Obispo.  
"So, I think that really helps to increase the ability for people to be involved if they want to," Natalie emphasizes.  
An optimized plan ensures that your agency's resources are allocated efficiently, effectively, and in alignment with community needs.  
2. Build a Culture of Trust and Accountability 
Transparent budgeting isn't just about sharing budget information; it's about creating an environment of trust and accountability between your stakeholders and organization. 
By showing your commitment to honesty and integrity, such as making your budget data easy to read, your stakeholders are more likely to trust your organization's financial management.  
When asked how she and her team have helped establish this level of public confidence, Natalie emphasizes using technology that empowers organizations to achieve that goal: 
"I think the most important thing is just having a centralized budget platform, which really helps foster a culture of transparency." 
By adopting technologies that allow your organization to visualize data, stakeholders can better understand financial information and decisions made, preventing misuse of funds, fraud, and any other financial malpractices.   
For Harnett and her team, having a centralized budgeting platform empowers budget transparency by allowing them to "tell a story to council and the public that they can understand." 
3. Utilize Purpose-built Budget Solutions 
Technology plays an essential role in enhancing your organization's budget transparency. Implementing tech-driven budgeting solutions provides the necessary tools, platforms, and processes to streamline data collection, analysis, presentation, and communication between your agency and stakeholders. 
Here's how cloud-based budgeting software can help improve your fiscal accountability: 
Enhanced data visualization and reporting allow you to present financial data concisely to stakeholders. 
Improved data accuracy and consistency reduces the risk of human error to ensure data is reliable and consistent. 

User-friendly dashboards and portals increase stakeholder engagement by allowing your organization to easily share relevant budget information. 

Seamless collaboration across teams encourages a shared understanding of financial goals and priorities, while ensuring that all relevant parties have visibility into the budgeting process. 
So, what solution is Harnett and her team at San Luis Obispo using? The city has implemented Euna Budget, powered by Questica, to elevate budget transparency and build public trust through data-driven budgeting, decision-making, and scenario planning.  
To learn more about San Luis Obispo's story, watch the on-demand webinar recording here.  
---

Discover a World of Knowledge and Growth with Our Global Learning Hub. 
New, Reduced Membership Dues
A new, reduced dues rate is available for CAOs/ACAOs, along with additional discounts for those in smaller communities, has been implemented. Learn more and be sure to join or renew today!