ICMA Equity & Inclusion Toolkit Guides Intent and Impact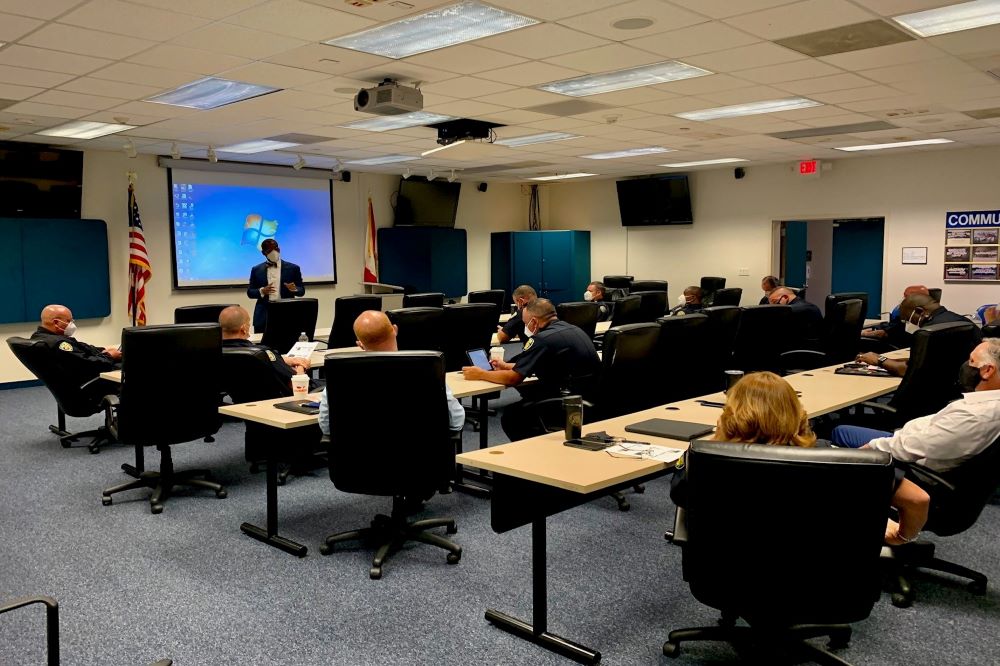 After a summer of racial unrest across the country following the killing of George Floyd in Minneapolis and the shooting of Jacob Blake in Kenosha, the Broward County City Managers Association (BCCMA) is taking steps to implement real change in Broward County municipalities.
The BCCMA is joining the ICMA Executive Board's condemnation of racism by issuing its own position statement. "We believe in inclusion. We demand that all human beings be treated with respect and all are afforded the same opportunity to live freely and without fear," a statement from BCCMA read. "While it is easy to say systemic racism has no place in our society, it is evident there is more work to do."
The BCCMA is asking local governments in not only Broward but nationwide to
"Critically examine, assess, and review existing municipalities' policies, practices, and procedures through the lens of racial equity to ensure that both their intent and impact match those outlined in the ICMA Equity & Inclusion Toolkit,"
and confirm law enforcement hiring practices represent the needs of the community, among other things. The managers of several Broward cities and towns have already started to implement programs and policies.
West Park Implements Youth Explorer Program
In West Park, City Manager Ajibola Balogun advised that through Broward Sheriff's Office – the city's contractual police department – a series of regulations must be followed, including banning all physical restraints above the neck or chokeholds, warning before shooting, and no shooting at or from moving vehicles, among other things. Additionally, new force training programs have been implemented where de-escalation is taught first, ensuring that law enforcement officers understand the use of force guidelines and when to use them. Balogun also requires that all incident reports come to him.

To Balogun, it is important to him that the community knows the city is listening and cares what they have to say. "I am so glad that awareness of issues of racial equity is being brought up front," Balogun said. "We want to make sure that the community realizes we care. We want to be able to walk down the street with one of our deputies in our community, and make sure that people can just walk up to them and not run away from them." Balogun added that he doesn't want the youth of West Park to be scared of law enforcement, which is why the city implemented the Youth Explorer program. The explorer program allows teens to see first-hand what police officers do, in order to better understand them. He said it makes him proud to see teens who were in the explorer program grow up and decide to pursue a career in law enforcement.
Fort Lauderdale Goes Beyond Training
This past Monday, Fort Lauderdale, which is Broward's largest city, held a police command staff training on procedural justice. This training will be expanded in the coming months to all sworn staff. The course was instructed by Interim Assistant Chief and Executive Officer Dr. Greg Salters, Ed.D.. Assistant Chief Greg Salters explained that how the department communicates with the residents of Fort Lauderdale begins internally. According to a press release, those in attendance reacted positively to the training, which offered them a new perspective on the topic they hadn't seen before.
While the city plans on offering multilevel training for each department, Fort Lauderdale City Manager Chris Lagerbloom said that combating systemic racism requires going beyond providing trainings. "We've got to do something more than just train," Lagerbloom said.
"I honestly think we need to continue a dialogue and have a mindset shift in the way we write policies, the way we implement them, the way we review our employees' behavior. We have to hold people accountable."
Lagerbloom said that staff can't continue to say "that's just how he or she is." The manager said that line of thinking must be completely removed from their organization. "People like to know what's OK and what's not, but more importantly they want to feel that if someone is not a good actor, that we aren't turning a blind eye'. We can't be there anymore," the city manager said.
Lagerbloom also said he firmly believes in having a staff that represents the community he serves — diverse in both race and gender. "I think you have to be purposeful in making sure that everyone you surround yourself with in leadership roles, and in other roles, don't all look the same or act the same," Lagerbloom said in an interview. "I think it's important that you come from a varied perspective and are willing to shake it up and even question the boundaries and rules from time to time." He said he values people coming in from different backgrounds and perspectives because it helps hold each other accountable to things like implicit bias, that many employees may not know that they even have.
Other Broward cities have also taken concrete action. In Deerfield Beach, municipal employees will now have June 19 off in honor of Juneteenth. Juneteenth is a holiday celebrating the emancipation of enslaved people in the United States. City Manager David Santucci says Deerfield Beach plans on closing city offices that day and making an effort to share information on the holiday and its significance to residents. Wilton Manors, neighboring city to Fort Lauderdale, enacted a duty to intervene clause to its code of conduct policy. City Manager Leigh Ann Henderson says employees will be expected to intervene if they believe a fellow employee is using an unreasonable amount of force. Following the intervention, employees will also have a duty to report followed by a police investigation.
Other Broward Locations Make Changes
Wilton Manors had already banned the use of the chokehold maneuver by its police officers, but following the killing of George Floyd, they have taken it a step further. "Due to the inherent risk of causing death or serious and permanent brain damage the lateral vascular neck restraint, (sleeper chokehold) or any maneuver or tactic that prevents breathing or obstructs an individual's airway is prohibited, except in cases where it is necessary to prevent death or great bodily harm to the officer or a third person," a statement from the city read.
The city of Tamarac outlined several areas of action they hope to improve upon to combat systemic racism and harassment in the city. This includes supporting staff who have been affected by racism while on the job, addressing concerns from residents regarding the Broward County Sheriff's Office, and restating their commitment to the community. Tamarac HR Director Lerenzo Calhoun says the city will also be implementing new professional development classes, including introducing implicit bias and continuation of cultural awareness training. Tamarac is also implementing a Diversity, Equity, and Inclusion Advisory Board. Calhoun says the board will help city administrators understand the perspectives of various resident groups and build capacity to better interact with people who have different cultural backgrounds.
Hillsborough Beach has made policy changes at the police department. HBPD has added a "duty to intervene" clause to its use-of-force policy. Town Manager Mac Serda says this clause requires officers intervene and report suspected wrongdoing when they see fellow officers using excessive force.
In Davie, managers are exploring the possibility of hiring a diversity manager for the town to work with not only the Davie Police Department, but all town employees. Additionally, the town will be enhancing its training and assessments to include understandings of personality traits, demographics, and more. A statement from the town said the police department will also enhance anti-bias, interpersonal skills, and sexual orientation sensitivity into their recruitment process, as well as performance appraisals and evaluations.
In Miramar, Assistant City Manager Shaun Gayle said the city started by looking at their 1,100 employees. By understanding their employees and the issues they believe could affect them, the city established the Division of Civil Rights and Employee Labor Relations. "Under this division, we used different tools to raise awareness and provide training of systemic racism and what that can mean in the workplace," Gayle said. "Because when you have different environments and employees coming to work every day, you create cultures. We thought it was important to raise awareness of what could be considered racism or workplace harassment." Miramar tackled this problem by creating policies that have specific verbiage related to systemic racism and racial harassment. "Over time when you are doing this training, you are helping employees understand what is not OK. And even if they have done this over time, you can help them understand that 'yeah, you might've done this before, but it is not OK and not the appropriate way to address each other,'" Gayle said. Gayle believes that implementing these measures, as well as other things, will improve employee satisfaction which in turn will show positive results with the city's residents.
The BCCMA is made of up managers and administrators from Broward's 31 municipalities and the county. The organization was founded to stimulate the highest standards of public service and administration and to promote good fellowship and closer intergovernmental relationships. By taking a public position against racism and intolerance, and discussing action members plan to take in their own cities, the organization is demonstrating the power behind their promise to enact change.