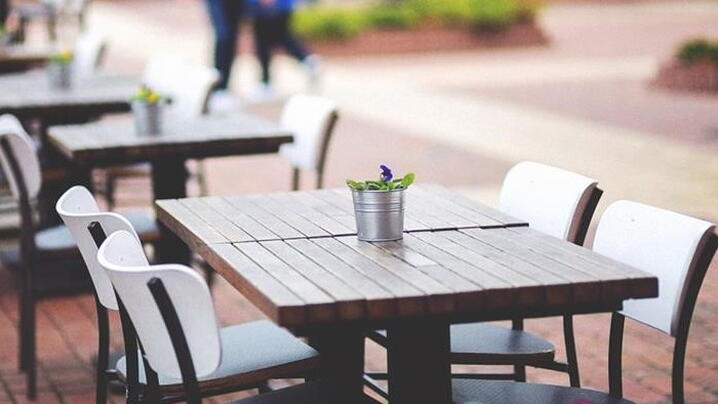 All our communities have them. . .those areas we know as "public spaces."   They are, by definition, locations that are generally open and accessible to all people.  We often think of public spaces as gathering spots for people and include parks, public squares, beaches, nature preserves, public concert venues and amphitheaters, and even schools and public buildings.  We should also look at connecting areas—such as streets, sidewalks, and walkways—as public spaces, with the same opportunities to create pleasing areas for the public to gather and create a keen sense of community.
While all these spaces are simply physical locations within a community, they can be so much more.  The true key to successful public spaces requires an interest in creating quality public gathering locations combined with a good design and creation process.  It is important that the community is encouraged to provide input into the design of spaces with the intent of creating a sense of bonds and a keen sense of belonging.  
In an article published on the National Association of Realtors website, Peter Wulfhorst of the Penn State Extension Services is quoted as saying that "great public spaces are those places where celebrations are held, social and economic interactions take place such as friends running into each other, and cultures mix. Great public spaces are accessible to people, engage the public with activities, are comfortable, project a good image, and foster a sense of community."
According to Wulfhorst, great public spaces:
Promote human contact and social activities.
Are safe, welcoming, and accommodating for all users.
Are visually interesting design and architectural features.
Promote community involvement.
Reflect the local culture or history.
Relate well to bordering uses.
Are well-maintained
Have a unique or special character
In a recent ICMA Coaching Program webinar, the topic of creating and maintaining great public spaces was discussed in detail by three individuals with extensive experience this arena.  Daniel Iacafano, CEO of MIG; Jen Krava, director of Programming and New Initiatives, Forecast Public Art; and Eileen Richardson, CEO, Downtown Streets Team all provided insights and a strong call to action to local government managers to recognize the importance of public spaces and encourage them to implement them in our communities.
The speakers addressed these key questions for local government managers.
What can streets offer if they are designed for living, along with driving?
Daniel Iacafano, CEO of MIG and author of "Streets Reconsidered,"  reminds us that there are many opportunities for cities to take what used to be a street for wheeled traffic and make it an area for community gatherings.  He suggests that local governments can rethink "traditional" streets, pushing beyond current thinking to answer, "What can streets offer communities if they are designed for living, along with driving?"
Streets can be used to support the following six targeted goals that are important for any community and encourages its residents, business people, and visitors to: 
Move: MIG has completed several projects where large islands in the middle of roadways were turned into sidewalks and bike paths with benches and pleasant areas to sit and relax with playground games for children, creating pleasant pedestrian friendly areas within public streets, while safely maintaining traffic flow. 
 
Shop: Commerce is extremely important to a city's ability to thrive; and pleasant areas for people to walk, sit, and bike outside of shopping areas make them more enjoyable and accessible to residents. Closing streets to vehicular traffic on weekends and non-peak drive times and allowing festivals and farmer's markets have also been successful in the revitalization of neighborhood/downtown shopping areas. 
 
Gather: Music, shopping, and food are all great ways to entice residents to get out and enjoy their community. Making streets more pedestrian-friendly encourage the community to get out and walk, especially families with small children.
 
Play: Families with children are always looking for opportunities to get out of the house and do things that both parents and kids will enjoy. Public spaces with games, instruments, and playgrounds are a great, inexpensive way to do this, while building allegiance to the community and providing a general sense of well-being.
 
Grow: Redesigning what was once a typical street island with grass/stone into a garden with flowers or vegetables is a unique way to support the community and make streets usable beyond their typical driving use.
 
Green: Studies have shown that residents enjoy areas with water, trees, and grass to take them "away" from the world of concrete and man-made structures that they live in.
Iacafano encourages local government managers to consider these six goal areas to re-invent public streets to increase people's enjoyment of their hometowns, support the local economy and create thriving communities.
What is the importance of public art and how can we look to incorporate it into our public spaces?
Jen Krava, director of Programming and New Initiatives, Forecast Public Art, reminds us that public art is a complex, collaborative, nuanced field with many viewpoints, audiences, possibilities, and players. She provides a broad definition of public art as "artwork that is accessible to the public, whether on public or private land, or funded by public or private money." 
Public art can take many forms and is an essential component in the investigation of our shared public spaces. Public art allows us all to contemplate our built environment, the land we are on, our relationships with one another, and our shared resources.   Public art is not just the project outcome or art object but is also the process through which the artist and stakeholders work collaboratively to get to the final project.
Krava says that "we see public art as being a vehicle by which communities can meet larger goals, including those goals of community development and public engagement. It has a huge impact on our daily lives, the way we move through cities, and the way we think about our shared spaces. It can produce iconic cultural symbols, tell our stories, honor people and events, surface truths and amplify the voices that often go unheard. Public art can be about healing, resilience, social cohesion, building community, fostering equity, data visualization, and much more."
In addition to helping us understand the importance of public art, Krava reminds us that artists are constantly innovating and developing new ways of sharing their work in public spaces and, along with the public, can be strong partners with local government in exploring opportunities for the use of public art throughout their communities.
How can our public spaces be utilized to address community problems? 
We often think of public spaces as beautiful gathering locations where people can come together to explore their community and interact with one another. However, our public spaces can also become challenges for local governments and the community by becoming locations for the homeless population, public protests, crime, litter, and other things that result in complaints ad problems that are often difficult to address. 
Eileen Richardson, CEO of the Downtown Streets Team reminds us that it is also possible to think of public spaces as opportunities to help solve some of those community's most pressing problems and issues.  Homelessness is one of those challenges that affect the entire community from the police department to hospitals, to the taxpayer, and even the environment.
According to recent studies, most people who do not have a place to live do not end up that way by choice. They identify several challenges—from the cold to the lack of safety to the way that people look down on them.   
Our public spaces offer local governments the opportunity to work together with community members and local nonprofits must work together to reduce the number of homeless people in a community and, at the same time, address some of the side effects of unintended usage of public spaces.   
The Downtown Streets Team is working to eradicate homelessness by restoring dignity, hope, and purpose to those who find themselves without a permanent residence. Downtown Streets Team asks those without housing to volunteer to beautify their community and in return they earn a basic needs stipend, case management, and employment services. The basic needs stipend provides participants with such items as food, storage, transportation, housing, and communication. Their efforts have resulted in 1,071 people no longer being homeless and 1,057 who are no longer unemployed.
In addition, over 10 million gallons of debris have been removed from public spaces in two years, over 600,000 cigarette butts diverted, and over 100,000 needles removed. Survey results have shown a 96% increase in self-worth, 96% improvement to health, and 67% engagement in mental health treatment. The community has benefited by having cleaner and safer streets at very minimal cost and a decrease in homelessness.
Downtown Streets is a great example of how thinking outside the box to resolve issues that impact our public spaces—including homelessness and community cleanliness—can result in a sense of inclusivity and purpose for all residents.
Expanded Thinking
As local government managers, this means that to create great public spaces in our communities, we need to understand the wants and needs of the community and add some creativity to the design and usage of places we try so hard to create.  And, while our zoning codes and Manual of Uniform Traffic Control Devices often guide our decisions, we need to expand our thinking to truly create public spaces that define our community and provide that sense of community and belonging that we all seek.
Local government managers should view this as a call to action because "people are not out in public spaces because they must be, but because they love to be there. People can choose to go elsewhere if the place doesn't appeal to them."   Peter Wulfhorst, Penn State Extension Services
---
The archived 90-minute webinar on Best Practices to Manage Public Spaces is available on demand, along with other coaching webinars produced by ICMA. Learn more about ICMA's Coaching Program.