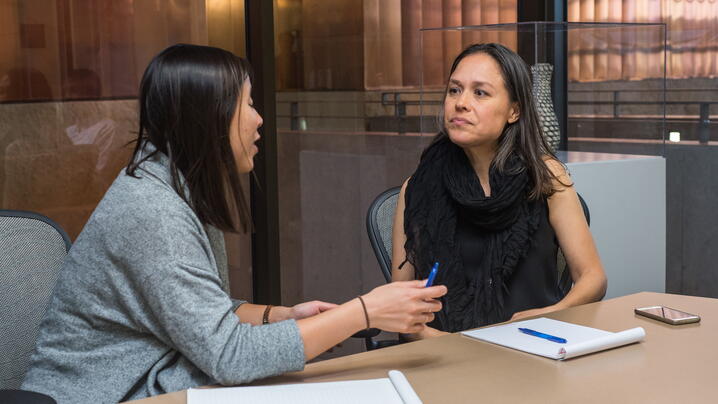 by Niles Anderegg, research and content development associate, ICMA  
For those interested in local government as a profession, ICMA has collected some of its resources to help people land their first job. These resources focus on how to both get a job in local government and what to do once you have your first position in local government. 
1. Breaking into local government.
The first step in getting a job in local government is breaking into the profession. This involves taking what you have learned in class and applying it to an actual local government setting. For example, in a PM magazine article from 2015 called Breaking Into the Public Sector Job Market, author Phillip Messina argues that students should spend time researching in detail the community where they want to work and the department they are potentially going to be working for.
2. Job Search.
For a lot of students, their priority is the job search. The search process involves looking for jobs like those listed in ICMA's Job Center. Another important aspect of the job search is working on your resume. In an article that is part of Dr. Frank Benest's Career Compass series, he explains the do's and don'ts of resume writing.
3. Interviews.
One of the great challenges that a lot of undergraduates and graduate students have is dealing with their first interview for a local government position. A way to prepare for these interviews is to think about potential questions you might be asked. With that in mind, ICMA created the checklist 12 of the Best Job Interview Questions to Ask Local Government Candidates, which will help you prepare answers in advance. As Dr. Benest points out in another of his Career Compass articles, you should practice your answers to classic questions and make sure that your answers are concise; however, you want to fully answer any question.
4. Once you get your first job.
After you have been hired for your first local government position, it is important to make the most of your position. In the Your First Five Years in Local Government Checklist, it states that new professionals should try to take advantage of as many learning opportunities as possible. By being active in your first few years in local government you can set your self up for future success. 
Related Resources 
6 Resources to Help You Get Your First Local Government Job. This blog post from 2014 provides some more resources to help you with getting into the local government profession. 
Breaking into Local Government. This guidebook is for those who are coming from other sectors like the military and private employment and want to go into local government work. 
Navigating the Job Search Process. This PM magazine article from 2014 looks at how to navigate the job search process for those at the executive level. 
New, Reduced Membership Dues
A new, reduced dues rate is available for CAOs/ACAOs, along with additional discounts for those in smaller communities, has been implemented. Learn more and be sure to join or renew today!