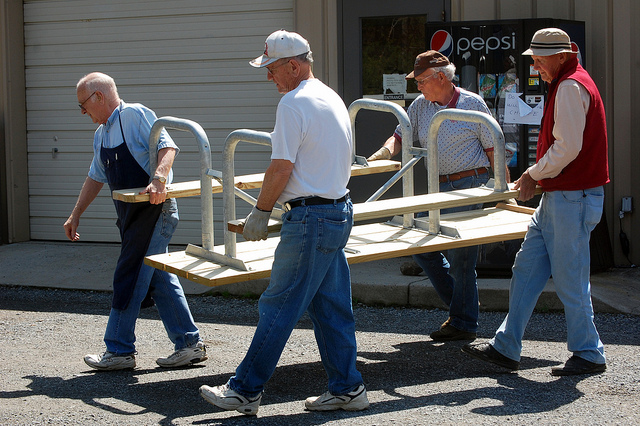 This blog post is written by guest contributor Chris Fennell, senior advisor and project manager, Institute for Building Technology and Safety.
When disaster strikes, an opportunity nearly always exists for neighbors to help neighbors through volunteerism.  Yet all too often, this opportunity is lost from lack of planning and preparedness. Volunteers can be a blessing or a curse depending on the processes in place in advance of the disaster. In the best-case scenario, volunteers supplement critical emergency response personnel, build community spirit and get things done. In the worst case, volunteers put themselves and others at risk and slow down the overall disaster response and recovery.
The Institute for Building Technology and Safety (IBTS) recently held a series of meetings with disaster and emergency management professionals to identify best practices for volunteer engagement. This include:
Create a Volunteer Reception Center (VRC) to provide a designated location for identifying, organizing, training and dispatching volunteers. Determine the design, staffing, and materials needed for the VRC in advance.
Establish a formal volunteer credentialing system including identification badges, background security checks, skill assessments, and volunteer availability. Credentials should be developed for vehicles as well as individual volunteers. Engage the local police department in advance to assist with background checks based on volunteers' driver's licenses.
Create a volunteer activity tracking process to monitor work that is needed, in the process, or completed. A simple spreadsheet referencing GIS or mapping coordinates will do the job. This can be critical to document work for potential reimbursement.
Connect unaffiliated volunteers with affiliated volunteer organizations such as the Red Cross, God's Pit Crew, and Samaritan's Purse, among others. These affiliated organizations can take on the credentialing and provisioning of "walk-in" volunteers that can be a challenge to manage.
IBTS is developing a suite of tools that will be publicly available to help streamline volunteer engagement and speed the disaster recovery process. For more information about this effort or if you have a best practice you would like to share, please contact Chris Fennell by email: cfennell@ibts.org.
Related ICMA Resources:
Five Success Strategies of a Successful Volunteer Program