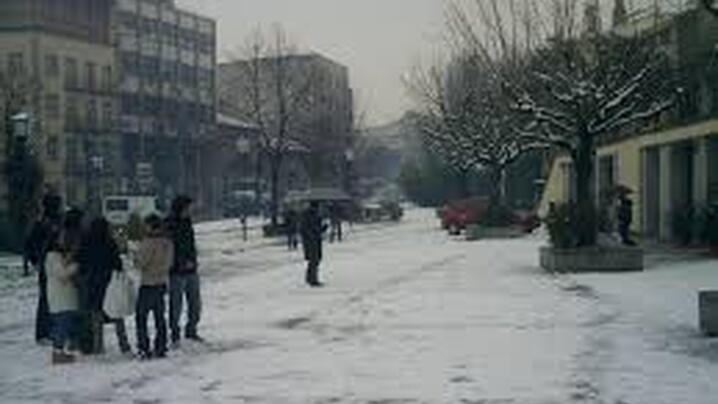 According to HUD's (U.S. Department of Housing and Urban Development) 2015 Annual Homeless Assessment Report to Congress, on a single night in January 2015 43% of homeless individuals (152,806 people) in the United States were living in unsheltered locations.  Shelters are beginning to fill up as homeless individuals search to escape the cold of winter. Read the stories of 3 communities that have developed innovative solutions to help those individuals who cannot escape the cold. Maybe you can apply their ideas to your community.
Sleepless In Seattle
This volunteer-led group operating in King County, Washington, offers sleeping bags and a smile to the homeless population in the area.  One of the biggest initiatives is The Big Give, an annual event focused on helping keep every homeless person warm throughout the winter through sleeping bags and other related goods.
Learn More about Their Work Here
Urban Angels Baltimore
Currently there are an estimated 3,000 to 4,000 homeless people in Baltimore, Maryland, and this organization at the end of October each year assembles 1,500 winter kits that include a pair of warm socks, a winter hat, and a pair of fleece gloves to help the homeless keep warm.
Read this Article on Their Initiative
Wrap Up Lancaster
This organization in Lancaster, Pennsylvania, helps spread the warmth to homeless individuals by "yarn-bombing" their community every month. The idea is to cover public spaces with knitted scarves, jackets, blankets, and other warm clothing and then leave a note stating, "I am not lost! If you're stuck out in the cold, take this scarf to keep warm."  This not only provides warm clothing to homeless individuals but also removes the stigma that some feel when requesting services.
Learn More about "Yarn-bombing" Here
How does your community serve its homeless population during the winter? Share your comments below.
Douglas Shontz
Knowledge Network Research and Content Development Associate
New, Reduced Membership Dues
A new, reduced dues rate is available for CAOs/ACAOs, along with additional discounts for those in smaller communities, has been implemented. Learn more and be sure to join or renew today!