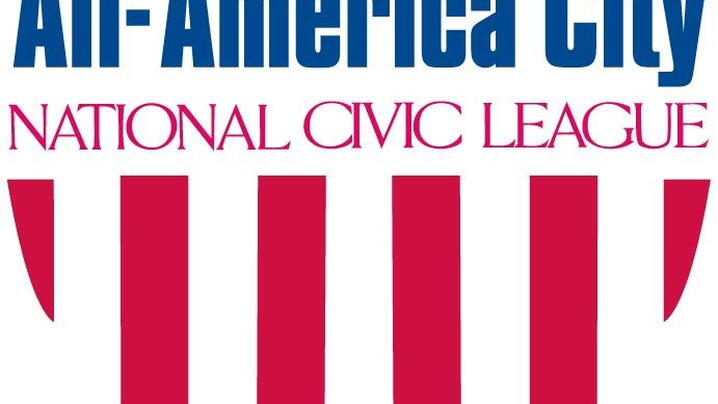 Council-manager communities dominate awards, which recognize civic engagement strategies that help low-income children.
Fifteen communities or community partners from across the United States were honored on June 16 with the 2017 All-America City Award (AAC) for their civic engagement efforts designed to help young children from low-income families achieve grade-level reading proficiency and early school success. The awards were presented this year during an All-America City Awards gathering that was hosted by the National Civic League (NCL) and the Campaign for Grade-Level Reading during Grade-Level Reading Week (June 14-16) in Denver, Colorado.
Research shows that when children read at proficient levels by third grade, they are more likely to complete high school prepared for college, a career, and active citizenship. "So many communities are doing a great job in using collaborative efforts to improve grade-level reading, that it was hard to select this year's award winners," said Doug Linkhart, National Civic League President. "This year's All-America Cities are engaging a diverse cross-section of residents, businesses, nonprofits, and other stakeholders in the grade-level reading effort, which will help sustain their achievements over time."
The 2017 All-America City Award Communities are:
Avondale, Arizona*
Springdale, Arkansas
Stockton*-San Joaquin County, California
New Britain, Connecticut
Delray Beach, Florida*
Suncoast (Sarasota* & Manatee* counties), Florida
Council Bluffs, Iowa
Des Moines, Iowa*
Dubuque, Iowa*
Springfield, Massachusetts
Kansas City, Missouri*
Montgomery County*-Dayton*, Ohio
Lane County, Oregon*
San Antonio, Texas*
Roanoke, Virginia*
Of the total 18 communities recognized (three of this year's recipients were city/county or county/county partnerships), 13 operate under the council-manager form of government and are delineated above with an asterick. Council-manager communities have an appointed professional manager to oversee the daily operations of the local government.
"We at ICMA are excited that so many of this year's All-America City Award recipients are managed by a highly trained, experienced professional manager, many of whom are our members" said ICMA Executive Director Marc A. Ott. "The acknowledgment that professionally managed communities succeed in areas such as early childhood education is no surprise to ICMA. The AAC program validates what ICMA members and our supporters have known all along: that professional local government management and the council-manager form of government—which combines strong political leadership and effective management capacity—makes an important difference in the quality of life for the residents in those communities that employ it."
The All-America City Awards have honored outstanding communities since the program's inception by NCL 68 years. Each of the 2017 communities
Demonstrated they have moved the needle on outcomes for children from low-income families in at least two of the following community solutions areas: school readiness, school attendance, summer learning, and/or grade-level reading.
 
Addressed the National Civic League's key process criteria of civic engagement, cross-sector collaboration, and inclusiveness.
 
Created a plan for sustainability and for aligning, linking, stacking, and bundling proven and the most promising programs, practices, and strategies.
Since the award's inception by NCL 68 years ago, more than 500 communities (including multiple-time recipients) have received AAC designation.
Launched in 2010, the Campaign for Grade-Level Reading is a collaborative effort of funders, nonprofit partners, business leaders, government agencies, states, and communities across the nation to ensure that many more children from low-income families succeed in school and graduate prepared for college, a career, and active citizenship. Since its launch, the GLR Campaign has grown to include more than 300 communities representing 42 states, the District of Columbia, Puerto Rico, and the U.S. Virgin Islands with 3,800 local organizations and 250 state and local funders (including 168 United Ways). To learn more about the AAC Award criteria and to view profiles for each AAC Award recipient, visit gradelevelreading.net/aacaward.