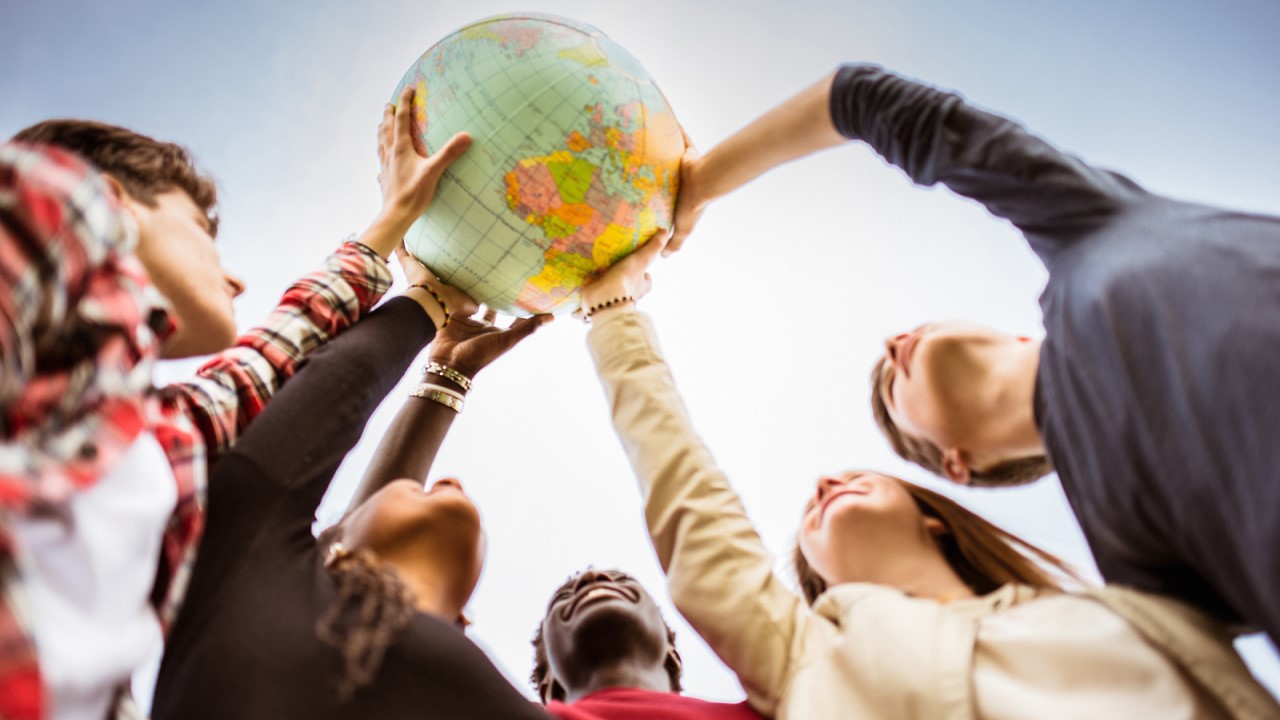 Youth are often overlooked during public engagement processes for multiple reasons. They are not old enough to vote, own property, or pay taxes. However, they represent the future of our communities and local government. Youth councils are a unique way in which local governments can work with schools and school districts to engage with the next generation. They are also an opportunity to cultivate interest in local government that in turn leads to an engaged and informed long-term resident.
Youth councils are also a way in which local governments can help repair the fracture in trust between them and the public. Recently, public trust in local government has been at an all-time low, especially within the younger generation. Low trust, coupled with engagement modality challenges presented by the pandemic, led many youth councils to hold operations until they could resume in-person meetings. This year, many youth councils resumed, and local governments began re-engaging with the young people in their communities through innovative partnerships. While some were able to pick up where they left off, others faced new challenges in the era of post-pandemic(ish) engagement.
Partnering for Success
Public engagement, especially with marginalized or overlooked communities, has a greater chance at success if it includes community leaders who can help bridge the divide that can exist between communities and local government. Local government collaboration in the public engagement space can produce robust programs like youth councils that have a major impact on students' lives and better the community.
The city of Simi Valley, California, successfully broadened its reach of the youth council by partnering with the Ronald Reagan Foundation and Institute to provide a town hall meeting forum where over 300 students from middle school and high school can hear about local policymaking from their elected officials. Town hall meetings with the student body are a unique opportunity to meet students where they are and have valuable face-to-face engagement.
The city also partnered with the Simi Valley School District to have their youth council recognized as an official educational activity for students to partake in. The Simi Valley Youth Council is made up of 21 members from middle school to high school age. The council makes formal recommendations to the real city council of Simi Valley. This provides a unique opportunity for young residents to see how their government works and provide input to allow their own voices and interests to be heard.
Roseville, California, is an example of another city that has cultivated a strong partnership with their local school district to provide a youth council to high school students. The city council also appoints high school students to serve one-year terms in various commissions in the city, such as parks and recreation. The one-year opportunity provides a unique, in-depth introduction to local government departments and generates career interests. A closer connection with students allows departments to foster meaningful relationships that can influence students to be more civic minded and potentially consider local government as a career path.
Bouncing Back After the Pandemic
Many cities struggled with their youth engagement efforts during the pandemic and several youth councils completely suspended operations. The pandemic posed new challenges in public engagement, and while cities immediately transitioned to online avenues of reaching community members, it was still difficult to reach marginalized communities. Students were facing digital learning and engagement fatigue as they navigated their coursework online. While digital fatigue is not a new term, it became ubiquitous during the pandemic as we all transitioned online and experienced a sense of digital overload. During this time, it was difficult for cities to effectively maintain youth council programs and many, like Newport Beach, entered a status of hiatus during the pandemic.
However, as we slowly entered the era of post pandemic(ish) engagement, cities sought to revive opportunities to reach young people. In Newport Beach, California, it was a priority to restart the Youth Council program, which plays a valuable role in lending an ear to an underrepresented population and engaging with them for the long-term. The program provides immersive local civic leadership training for students through mentorship. Students are paired with city staff to act as mentors, building valuable relationships with the community, providing career and professional development training, and offering a backstage view into how their local government functions. Community service projects offered by the city for the youth council provide another opportunity for students to grow personally, academically, and as a voice in their community.
In addition to new challenges posed by the pandemic, youth initiatives continue to compete for time against other student activities. In Placer County, California, the Youth Commission (PCYC) is an "active group of youth from throughout Placer County who work together to make changes and raise awareness in their community of prominent issues that youth are facing."7 However, as Placer County's Department of Health and Human Services Program Supervisor Ranjit Chima shared, the commission "has faced challenges with competing priorities among youth, including sports, academics, etc." There are a plethora of activities and opportunities for students, both digitally and in-person, and it can be difficult to maintain engagement. "Occasionally a youth will determine they do not have time to participate in PCYC but that does not happen often and PCYC is able to continue fully functioning through this," Chima said.
These challenges faced by youth commissions and councils are part of the public engagement process. Prior to starting a public engagement process or initiative, it is important to understand where the community is at and what is feasible for them. What is the community doing in terms of fatigue and challenges outside of public engagement? What are other priorities competing for time against this public engagement initiative? How can local governments best connect and build relationships with community members? These are just a few of the questions to think about when considering a public engagement initiative like youth councils and commissions.
Building Trust
Public trust at all levels of government, including local government, has been on the decline. The pandemic served to amplify pre-existing trust issues in the community as in-person engagement fell by the wayside and many cities faltered trying to engage with residents of all age groups, particularly the youth. Students, among other historically marginalized communities, were particularly hit hard by the digital divide. Without the ability to meet young residents where they are and foster authentic relationships, a lack of trust can fester and present itself as a serious barrier to local success. Youth councils are one way to forge that trust from an early age and invest in the long-term success of the community. Building an engaged community from the ground up leads to better governance with strong and cohesive communities.
A youth council in Takoma, Maryland, provides students with an important educational opportunity to gain a foot in the door with their local government elected officials and staff members. An informed and civic-minded youth voter base is extremely important in Takoma where residents as young as 16 can vote in their local elections.
Involving and engaging residents from an early age has been shown by the University of Copenhagen to produce residents who have better voting habits and show increased levels of civic participation as they get older.11 Key to the success and high turnout rates of Takoma's young voter base (twice the turnout rate than their older counterparts) is a robust public engagement and civic education effort that starts with youth councils building relationships and gaining the trust of residents. As a 17-year-old member of the youth council Asha Henry put it, "We should be able to [have] our opinion heard if it's going to affect our futures." Providing this unrepresented but vital demographic of the community with a platform, voice, and the education to use it builds trust with young residents and creates an avenue for local government to invest in its community. In the long term, these residents will be better informed, engaged, and have higher levels of trust in their local government. Engagement efforts like this boost chances that residents will invest back into their local community initiatives, improving and taking ownership over what happens in their city.
Voter turnout at the local level has always been low. This is especially true for younger voters. As Mayor Kate Stewart of Takoma emphasized, "Having more people vote, particularly at a local level…is super important" for a healthy functioning democracy. Providing meaningful public engagement to our younger residents keeps them invested in their community and striving to give back through acts of public service both small and large.
Building Relationships and Fostering Local Government Collaboration
Our youth are an overlooked and underutilized resource in the community. Breaking down barriers from modality to trust building, youth councils provide local governments a unique opportunity to foster meaningful relationships with residents and to collaborate with other agencies. They provide a unique forum for youth to share their voice and for local governments to make a long-term investment in the lives of its residents. Providing an educational opportunity for students that aligns with their school and curriculum goals is an excellent example of collaboration between local governments. Communities seeking to strengthen their own youth engagement strategy should consider partnering with their local school district to involve students in local government and provide a meaningful educational experience.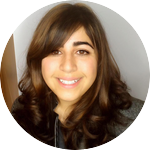 POOJA BACHANI DI GIOVANNA is the assistant director at the Davenport Institute and works on program development and delivery, communications, and strategic relations.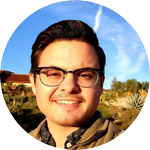 ALEXANDER DESANTIS is a graduate assistant with the Davenport Institute at Pepperdine University.
New, Reduced Membership Dues
A new, reduced dues rate is available for CAOs/ACAOs, along with additional discounts for those in smaller communities, has been implemented. Learn more and be sure to join or renew today!