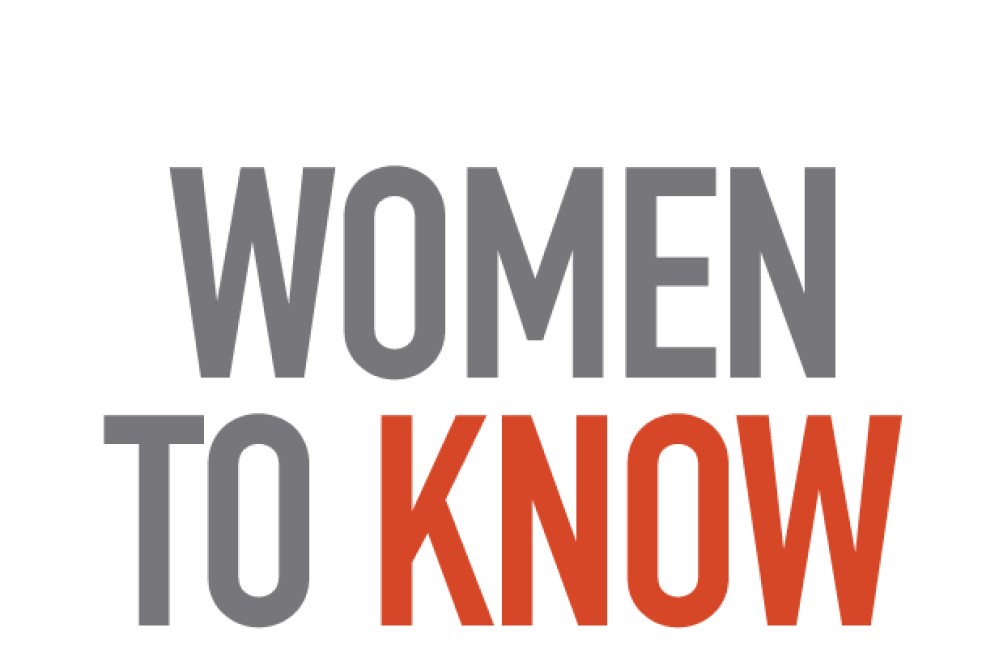 If you recall, the first edition of "Women to Know" was in the March 2021 PM special supplement, "Women Influencing Government." Turns out, PM readers really enjoyed learning about the women selected, as it ended up being one of the most popular articles in 2021. So, ICMA is bringing "Women to Know" back in 2022, with a series of questions focused on each woman's accomplishments, women who inspire them, and their very own superpowers.
These women are making an impact through their hard work, dedication, and commitment to their organization and the residents in their communities. Each were nominated by ICMA Regional Directors because of the difference they are making.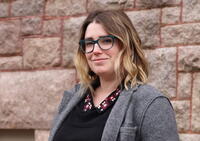 Brianna L. Sunryd, MPP
Communications Manager, Community Participation Officer
Amherst, Massachusetts
What sparked your interest in working in local government?
A stint as a work study student during my undergraduate studies, in the same community where I now serve, really gave me that initial exposure to local government. Before that, I had been on track to join the federal government ranks. My proximity to the community impact of the programs I was working on was like nothing else I had ever experienced at the time. I hadn't known I wanted to help build and improve communities as my profession until I got to the chance to do it. I was hooked after that. It has informed the rest of my career path since.
What is your biggest accomplishment?
I'm hopeful that my biggest accomplishment is somewhere in the future still. For now, I am extremely proud of the work I have been leading in my organization around increasing public participation and improving the civic experience for our community members through technology and design thinking. Making improvements to the quality of the community's experience with their government is a challenging, tall order, but for me is the most rewarding. Even small system or process improvements can contribute to the bigger picture. I make it my work to discover these opportunities to bring us closer to our goals.
Tell us about a woman or women who currently inspire you.
I am a newer member of our state municipal association's Women Leading Government committee and each time we meet I'm so motivated by the membership of this group. The women on the committee are all trailblazers in local government here in Massachusetts and are committed to elevating other women in the profession through trainings and networking opportunities. They say a rising tide lifts all boats and this group of women works hard to make opportunities for the rest of us in our field.
What would you tell young women who are just starting in the profession?
I am lucky enough to get to do a lot of work with students who aspire to work in public administration. I often tell some of these young women who are just starting out that there is no place like local government to really learn how stuff works. And I mean all the stuff! As young people in the profession, they'll often be tasked with figuring out new technologies or researching emerging issues. This makes local government the ideal chance to become a subject matter expert on topics you may never have been exposed to. I'd emphasize that they are the next generation of change makers and how this is the best time to get started in local government, as the opportunities and needs are both ample. Lastly, I'd tell them to never apologize for their strengths, skills, or professional achievements.
What is your superpower?
I would say my superpower is empathy. I am always thinking about how a resident or staff member perceives a problem or a process from their own perspective. This is always my first step when approaching the creation of a solution or a policy. Since at the core our purpose is the public, this mindset has served me very well in centering our community members and team in everything we do as a government.
Chantal C. Gaines, MPP, MUP
Deputy City Manager
Palo Alto, California
What sparked your interest in working in local government?
I am a proud native of Flint, Michigan, where I learned a lot about the importance of community and active participation to help make things better. I saw firsthand that my community in Flint was treated differently than the other surrounding cities. I noticed that many local and regional policies adopted (past and present) negatively affected Flint and the people of color living there that did not similarly impact the neighboring, mostly white, suburbs. Even as a child with few understandings of what any of that meant, I knew something wasn't right.
Since I was a very young child, I have volunteered with my mother at a nonprofit. My family has always emphasized the importance of helping others. Through leadership academies, service as a student school board member in high school, participation in Youth in Government, and many similar programs, I knew that working in some capacity in government was in my future. However, I didn't learn about municipal government until I was in graduate school, and I interned with the city of Ypsilanti (with Ed Koryzno). That is when I finally saw that a local government impacts the daily lives of individuals and has a lot of influence on issues like equity, zoning, recreation, etc. With such a great experience in Ypsilanti with an awesome team, I've been in local government ever since, being inspired by the many leaders I've had the privilege of working with.
What is your biggest accomplishment?
With the help of amazing teams, I have been fortunate to accomplish a lot in my life and career including the development and implementation of new resources in all the communities I've served. In my volunteer work, during my time on the MMANC board, I helped develop ongoing programming for diversity, equity, and inclusion.
Can you tell us about an obstacle you overcame in your career?
This isn't necessarily an obstacle, but it seems noteworthy. I had the same title for 10 years, but in three very different organizations with different responsibilities in each organization. I felt that the lateral moves offered me new challenges each time and I made the most of every opportunity. I built upon my experience and made sure I developed positive relationships with my new colleagues as I switched organizations and never assumed that the job was the same just because the title was.
Tell us about a woman or women who currently inspire you.
My mother, Janet, is always the top woman inspiration for me. She has shown me resilience, empathy, dedication, and a constant love and value of education. I'm forever grateful for all she has done for my family. In addition to my mother, I'm inspired by many women in my field and beyond.
What would you tell young women who are just starting in the profession?
Hold us accountable to help you progress in this field. As the founders of nFormation have said, "We have all been competing for a seat at the table and there is only one broken chair. Instead of competing, we can make more room at the table." We can do this by coaching, listening, and giving back to the next generation of women and people of color in our field as we go along.
What is your superpower?
Staying calm is one of my superpowers. I do get frazzled, but on average, I think it is time wasted to overly freak out about things. I go to problem solving and empathy mode relatively quickly most of the time. I do wish I could fly…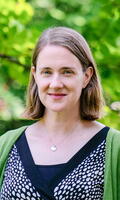 Laura Lam, MPA
Deputy City Manager
Kalamazoo, Michigan
What sparked your interest in working in local government?
I started my career as a community organizer and believed that my greatest ability to improve the community was through the mobilization of organizations and people to fight for change. As I transitioned into a role within municipal government, I began to realize that I could have tremendous impact on my community by organizing within a city organization to be in strong partnership with its people, built on respect and meaningful engagement. I believe that local governments are uniquely positioned to create opportunities for people to have profound influence over their own lives and neighborhoods. I come to work every day with hope that we can make our city better, and I leave feeling like we are gaining some ground.
What is your biggest accomplishment?
I helped lead the effort to develop Kalamazoo's strategic vision, Imagine Kalamazoo 2025 (IK2025), through the extensive engagement of over 4,000 community members. While we developed the plan with community, I orchestrated an organizational overhaul to align our city plans, allocations, and actions with our new vision. To make public participation truly meaningful, the real work begins when the planning ends and your organization can follow a clear roadmap for implementation success. The momentum behind IK2025 helped inspire the investment of nearly $150 million from local philanthropy to make this vision a reality. We recently announced an additional $400 million commitment over ten years toward an endowment to support community vision, like IK2025, in perpetuity.
Can you tell us about an obstacle you overcame in your career?
After working in local government for more than 20 years, I have developed a high threshold for chaos and can manage most scenarios while maintaining my sense of humor and optimistic outlook. In the two years prior to the pandemic, we faced two 100-year flood events, train derailments, a dramatic spread of a deadly mosquito-borne virus, a large-scale homeless encampment/protest, a bitter polar vortex requiring the establishment of emergency warming shelters, and multiple public controversies ranging from racist statues to imperfect candy cane decorations. Then, 2020 brought COVID-19 and intense civil unrest, followed by increased racial tension, growing distrust of government, and numerous other community challenges throughout 2021. Handling these incidents, while managing the day-to-day responsibilities of running a city, has been the greatest challenge of my career. Despite the chaos and struggles, I continue to rely on the fire in my belly to keep pushing for positive change. These experiences have provided me with tremendous motivation to better prepare our organization and leadership team to successfully navigate the unexpected.
Tell us about a woman or women who currently inspire you.
Sheryl Sculley, former city manager of Kalamazoo, Michigan and San Antonio, Texas. My father worked with Sculley while she was leading Kalamazoo, and I recall dinner conversations in which he would describe her vision, drive, and motivation, and how he would keep me updated on the evolution of her career. I devoured her recent book, Greedy Bastards, and my appreciation for her and her courageous journey increased exponentially. I appreciate Sculley's approach (and discipline) to address complex, internal, structural challenges within her city organization to be more effective at supporting external community priorities.
What would you tell young women who are just starting in the profession?
First, do not wait to be invited to the table—grab a seat. When people see that you are engaged, passionate, and ready to do the work, they will invite you back. If they don't, grab another seat and repeat. Second, do not focus on your limitations in ability or power—it will keep you from imagining the world as it should be and stifle the inspiration needed to make it so. Start with imagining the world as if you ruled it, formulate your plan, and then come back to determine how to give your plan the best chance at success.
What is your superpower?
I like to think my superpower is my sense of humor that is still sharp and intact after 20-plus years of working in local government. Our work is exceptionally difficult, and I rely on my humor, wild hand motions, impromptu dancing, and self-deprecating stories to keep people smiling and pushing forward.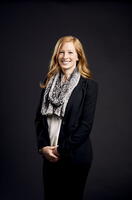 Taylor Lough, MPA
Manager of Economic Development
Anna, Texas
What sparked your interest in working in local government?
My interest in local government began like the story of Goldilocks. After a semester in Washington, D.C., the federal government felt too big. After a summer internship, state government still felt too big. Then a trip to North Carolina led by professor, mentor, and ICMA Lifetime Member Orville Powell showed me local government was just right.
What is your biggest accomplishment?
I was very proud to have celebrated my MPA graduation from the University of North Texas and then run my first marathon the following day. Fast forward almost a decade and I am grateful to serve the fast-growing city of Anna, Texas, in the Economic Development Department as we build a community. I had the opportunity to lead a cross-department team to place a $58 million bond package for a second fire station, library and community center, and future recreation projects on the May 2021 ballot. All three propositions were approved by Anna voters.
Can you tell us about an obstacle you overcame in your career?
Our first daughter was born toward the end of 2019. As I was returning to the office, the world was shutting down. Balancing being a new mom with trying to bring business to an emerging market during a pandemic was an obstacle. As we had recently adopted an Economic Development Strategic Plan, we stayed true to our vision, mission, and core values. We implemented two phases of a grant program. I was continually reminded of my passion to serve the community, as well as the love I have for my family. I gave myself grace as I got to know my new daughter and my new self as a mother, and was fully transparent with my team about what was going well and what was a challenge.
Tell us about a woman or women who currently inspire you.
I have always been inspired and encouraged by the strong, grounded, professional women around me. Growing up my mother, aunts, and two sisters laid a foundation that encouraged me to speak up and work hard. My roommates and teammates playing soccer at Saint Mary's College in Notre Dame, Indiana, taught me more about myself and the world. My peers in North Texas and most recently my beta classmates from the Texas Women's Leadership Institute encouraged and showed me the sisterhood and camaraderie that exists in the local government profession. I am grateful for the women who were "the first" in their community, region, or state, forging a path for me and the women beside and behind me.
That said, I am currently most inspired by mothers. The past two years have highlighted the ongoing challenges mothers face "balancing" childcare duties and schedules as the primary caregivers. Mothers in local government are trading sleep and time with their families for the good of the families in their communities.
What would you tell young women who are just starting in the profession?
Take time to build your network now. Reach out and get to know your peers in nearby communities. Join, attend, and participate in professional development organizations like ICMA, your state association, and regional organizations. Take advantage of training and networking opportunities so you have a strong foundation of "local govies" you can call on. The friends you meet will be there for you to bounce ideas off, vent to, share in your successes, and help you keep going.
What is your superpower?
Resilience. The word makes think of the sessions and training I've taken for preparing and planning to manage emergencies. I have always thought of myself as a planner, preferring schedules and routines to spontaneity. Resilience is defined as the "ability of a substance or object to spring back into shape; elasticity," which makes me think of the superhero Elastigirl, the mom in Pixar's animated superhero film The Incredibles. While I wish I could reach into another room for a snack or water when I'm trapped holding a sleeping baby, I've found having mental flexibility allows me the capacity to recover quickly when things at work or home do not go as planned. Another word to define resilience is toughness. Mental toughness is also required in public service—a profession of superheroes.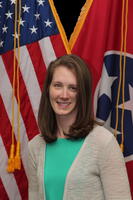 Tracy Baker
Assistant City Administrator
Sevierville, Tennessee
What sparked your interest in working in local government?
I've always been fascinated to learn and understand how government works. Our community surrounds us and it's where we invest most of our time and energy, so I've always wanted to be involved in making communities better.
What is your biggest accomplishment?
Over the years, I've received a few letters and messages from employees noting something that we've done that really impacted them or improved their situation. It all adds up. I know we're doing good things for our employees and the community.
Can you tell us about an obstacle you overcame in your career?
I was hired into a town that had just gone through a couple of rocky administrations. The expectations of success for me by the staff were almost nonexistent. I stuck with it, paid my dues, took on more responsibilities, and eventually earned my seat at the table.
Tell us about a woman or women who currently inspire you.
I'm not a parent, but I'm continually impressed by the women I work with who balance the additional responsibilities and challenges of being a mom. I hope we're getting closer to creating a workplace that's mutually beneficial to families and our community.
What would you tell young women who are just starting in the profession?
Many municipal government positions and departments are male-dominated. It can be daunting as a young professional female to come into an unfamiliar environment. Learn, ask questions, be present, and understand what contribution everyone is making, and how it all works. Knowledge is power!
What is your superpower?
As an assistant city administrator, I'm relied upon to be organized and prepared.
New, Reduced Membership Dues
A new, reduced dues rate is available for CAOs/ACAOs, along with additional discounts for those in smaller communities, has been implemented. Learn more and be sure to join or renew today!