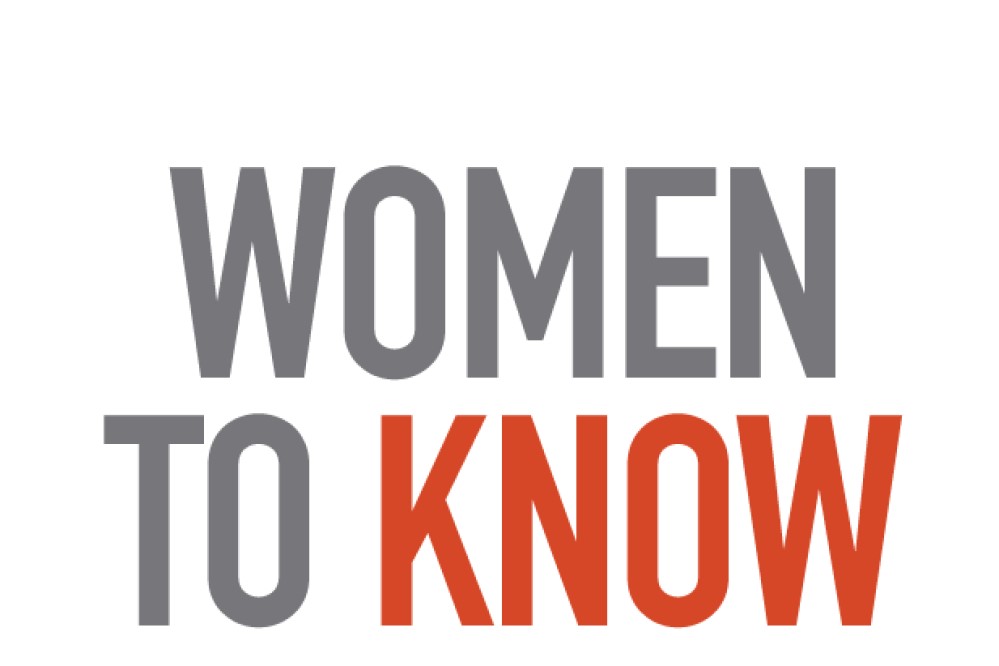 Around the local government management profession, early- and mid-career women have been making an impact through their hard work, dedication, and commitment to their organization and the residents in their communities.
We are recognizing a few extraordinary women that are breaking down barriers and leading the next generation of the local government profession. Here are seven such women, nominated by ICMA Regional Directors.
Kirsten C. Decker | Manager of Strategy and Evaluation | City and County of Denver Public Library System
What She Loves About Her Job
My nana is a librarian and showed me early in life how libraries play an integral role in the fabric of communities. Libraries offer small business support, provide programming for immigrants and refugees, and host makerspaces where creatives can hone their skills. When I had the opportunity to lead an urban library in refining its strategy and telling the story of its impact on the community, I was sold.
Her Biggest Career Accomplishment
Many of my proudest moments in public service come from my work in making the city of Baltimore's budget more accessible for residents. One of my responsibilities was planning the charter-mandated Taxpayer's Night Hearing, where residents had two minutes to give feedback to city officials. I thought the style of the event discouraged engagement; the director of finance seemed amused and gave me the green light to try something new. The Budget Pop-Up was born. Hosted in the hour before the hearing, we encouraged attendees to visit stations highlighting proposed investments within each outcome area. Booths were staffed by city employees available to answer questions and take direct feedback. We partnered with LiveBaltimore to offer prizes to attendees for visiting every booth and we invited an elementary school to host a bake sale. The event had the largest turnout in history and attendees gave us meaningful, specific feedback about the proposed budget during the hearing. The event has continued to grow, and I even heard that the Baltimore Symphony Orchestra performed at the 2018 Taxpayer's Night!
Where She Sees Herself in 10 Years
If you'd asked me this right after graduating from my MPA program, I would have emphatically replied: a city manager of a midsized community. Years later, my answer isn't as clear; I've discovered I'm an urbanite, I like to get my hands dirty with wicked problems, and I love the fast-paced environment of big-city government. Larger municipalities don't often have a council-manager form of government, but I believe there is still space for the skills and competencies a professional public administrator brings to the table, even if that means a title like chief of staff or deputy mayor.
Tasha Logan Ford | Assistant City Manager | Winston-Salem, North Carolina
What She Loves About Her Job
Without any hesitation, the variety. Over time, I have watched this evolve from the services that readily come to mind such as water, sanitation, and public safety to place-making, creating places that foster a sense of belonging, and addressing community social concerns. The environment is dynamic, and you are part of a team providing intricately connected services our residents have come to rely on.
Her Biggest Career Accomplishment
Bringing new resources to the communities I have served. I am proud of leading the new construction and historic renovation of City Hall in Goldsboro, North Carolina, along with helping to create the vision for the downtown streetscape plan, which served as a foundation for the economic boom of the central city. In my tenure in Winston-Salem, our city was the first in North Carolina to receive a $30M Choice Neighborhoods Implementation grant, which required collaboration among stakeholders to redevelop a public housing community into a thriving mixed-income neighborhood. However, a bigger accomplishment is knowing I have truly lived up to the Athenian Oath. I keep a framed copy in my office that was presented to me at the conclusion of Leadership ICMA in 2009.
Where She Sees Herself in 10 Years
Serving as city manager is on the horizon, as I'm seeing new levels of independence develop in my family life. Although I remain open to a change in my role, in 10 years, regardless of position you'll find me still creating, collaborating, leading, and serving in my community.
Monica Elise Davis | Community Services Manager | Hayward, California
What She Loves About Her Job
Many folks outside of the profession probably view local government as dull and bureaucratic, but my workplace is anything but that. I love that every day is different, that innovation is encouraged, and that the end goal is to be in service to our residents.
Her Biggest Career Accomplishment
I am very proud of helping to bring to the forefront the need for integrating diversity, equity, and inclusion into the city's work, and generally helping to facilitate more conversations in the profession.
Where She Sees Herself in 10 Years
I will be working in local government in California, continuing to tackle the big problems that jurisdictions face.
Emily Colon | Assistant City Manager | Lakeland, Florida
What She Loves About Her Job
I love people—everyone from our front-line employees, department directors, disgruntled residents, business owners, developers, and anyone and everyone in between. We're in the people business, and the better you understand your people the better you can serve them effectively. I always say it's the best part of my job and the hardest, but people are our purpose in local government.
Her Biggest Career Accomplishment
Leading our organization through COVID-19. I had just hired our emergency manager a month before the pandemic hit the United States, and the city manager at the time assigned me as the lead for it, of course not knowing at the time the magnitude (or duration) of the responsibility. I'm proud of how we have been consistent and balanced in our approach (and in alignment with our department of health and CDC) to protect our people and maintain our levels of service to the community.
Where She Sees Herself in 10 Years
I see myself leading an organization and a community in a bigger way.
Kimberly Richardson | Deputy City Manager | Evanston, Illinois
What She Loves About Her Job
Being in a seat of influence. It allows me to bring to the table diverse voices that are rarely heard from to provide their input before policies are created.
Her Biggest Career Accomplishment
A few years ago I read an article about how in 1994, Congress designated the Martin Luther King Jr. holiday as a national day of service. The community I work for at the time did not have any official MLK Day commemoration celebrations. So working through one of our volunteer boards, we developed a communitywide day of service, which took months to plan. The first year was very chaotic, but successful. Many years later, the event is well organized and stronger than ever and has become a community tradition.
Where She Sees Herself in 10 Years
I see myself traveling, that is something I have not ever really done outside of work. As for my career, I hope I have the privilege to continue to serve in a community that fits my values and purpose in a role in which I continue to have a seat of influence.
Becca Meekins | Assistant Town Administrator | Northborough, Massachusetts
What She Loves About Her Job
Every day is different. The best part of this job is getting to learn a little bit about a lot of different things. No two days are the same and new challenges push me to constantly learn, adapt, and absorb new information.
Her Biggest Career Accomplishment
I like to think that I haven't yet experienced my biggest career accomplishment, but receiving the 2019 Potential Made Possible Scholarship from the League of Women in Government to attend my first ICMA conference was certainly a highlight, as is this honor to be recognized by my colleagues as a "woman to know in local government."
Where She Sees Herself in 10 Years
Leading by example and inspiring others to be confident and lead as their authentic selves.
Melissa Appleby | Deputy Town Manager | Simsbury, Connecticut
What She Loves About Her Job
I love being able to have a direct impact on the residents we serve on a daily basis. I believe that local government is the level of government that people connect with most, and where we, as managers, can really make a difference.
Her Biggest Career Accomplishment
I am very proud of how quickly my organization was able to adapt to the challenges presented by COVID-19, and the ways in which we continue to be flexible and creative. From setting people up to work remotely, to making all public meetings virtual, to the implementation of curbside services, we have been able to continue providing a high level of service under these unpredictable circumstances.
Where She Sees Herself in 10 Years
This past year has taught me that we truly do not know what the future may hold, and that there may be forces beyond our control that led us to readjust. In 10 years, I hope to be continuing my work in public service and having a positive impact on my community.
New, Reduced Membership Dues
A new, reduced dues rate is available for CAOs/ACAOs, along with additional discounts for those in smaller communities, has been implemented. Learn more and be sure to join or renew today!