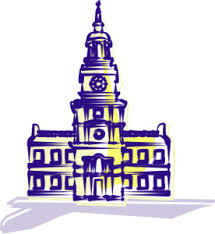 It is widely accepted that universities can be important local assets and contribute to local and regional economies in a variety of ways. First and foremost, they educate and train students and produce talent that can benefit the local workforce. They also purchase local goods and services and employ people who spend money locally.
Some of the research and innovation that occur on campus can be commercialized and result in the formation of spin-off businesses that will boost the local economy. Universities, often through their business schools, provide direct support to firms and entrepreneurs in the form of training, technical assistance, student internships, and business incubation. "Town-Gown" initiatives involving investment by universities in neighborhoods directly adjacent to the university also have succeeded in revitalizing some local college towns.
These contributions are good for nearby local governments. But can university involvement in local economic development extend beyond technology transfer, business assistance, and town-gown efforts to include direct support for local governments located farther away from campus?
The University of North Carolina at Chapel Hill (UNC) has discovered that direct university engagement with local governments may be especially helpful during times of acute economic and fiscal crisis, in building connections with chronically distressed communities, and when a community requires specialized expertise in order to move a development or revitalization project forward.
This article examines ways that universities can help local governments achieve their development priorities and be a partner in community revitalization. It uses UNC's recent experiences in working directly with local governments statewide to demonstrate the possibilities.
While not a land-grant institution, UNC has a long history of public service and community engagement, particularly through its School of Government (SOG). In recent years, SOG has ramped up its ability to directly help and partner with local governments in implementing community and economic development projects.
Assistance with ARRA Grant Applications
The Great Recession left cash-strapped cities and counties in dire fiscal straits, and they faced budget shortfalls that could significantly hinder economic development efforts. In February 2009, the American Recovery and Reinvestment Act provided a federal stimulus to economic recovery efforts.
Local officials in the United States scrambled to apply for stimulus funding. It was not always clear what funds were available; application deadlines were tight and funds were being administered through multiple federal agencies. Small, understaffed local governments were sometimes at a disadvantage in applying for and administering stimulus programs.
As part of its commitment to economic development, UNC-Chapel Hill allocated funds and quickly put together a program to help local governments navigate the maze to access federal stimulus dollars. The Carolina Economic Recovery Corps (CERC) dispatched nine graduate students and recent graduates across the state to work with councils of governments (COGs) in helping localities apply for funds.
CERC paid for summer internships for students in such professional fields as planning, public administration, law, and social work. Eight interns were placed with COGs to assist with researching grant opportunities and writing applications. One CERC intern worked with the North Carolina League of Municipalities to compile a statewide inventory of stimulus funding.
Most interns worked in rural regions that were experiencing high levels of unemployment and economic distress. They found that some communities were reluctant to apply for federal grants due to concerns about incurring up-front expenses, securing local matching funds, and not having the capacity to implement the grants.
Despite these challenges, CERC interns managed to help write 22 grant applications; provide technical assistance for some 100 potential applications; provide 3,500 hours of assistance to North Carolina COGs, cities, and counties; and create an inventory of local government funding applications.
Connecting Communities to University Resources
In other outreach efforts, the UNC Community-Campus Partnership (CCP) connected economically distressed communities in North Carolina to the resources, expertise, and ongoing research of university faculty, students, and staff. CCP emerged in 2009 as UNC-Chapel Hill's campus response to the UNC Tomorrow initiative, which encouraged public institutions of higher education to become more directly engaged in tackling some of the state's pressing issues.
The two-year pilot phase of CCP focused on two counties with considerable levels of persistent economic distress—Caswell County and Lenoir County. CCP began by working with community leaders to help identify key local priorities through a series of stakeholder meetings. Once identified, local priorities were matched with ongoing or emerging university work that could be conducted in the two counties. Student interns were assigned to assist the counties with discrete projects.
CCP created a small grant program to provide funding in the range of $500 to $20,000 to support faculty/staff-led research, workshops, consulting, internships, and service-learning projects that addressed community priorities.
Funding was used to seed projects, to leverage other resources, and to build momentum for a long-term partnership between the counties and the university. Funded projects included a study of health care workforce needs, an assessment for development of a downtown corridor, a grant proposal for higher efficiency street lighting, and planning for an African American music trail and artisans' gallery.
In the wake of the Great Recession, university funding for such outreach and engagement efforts was scaled back considerably.
Lesson learned: At the conclusion of the two-year pilot, it was evident that some of the projects lost momentum once the university ceased its direct facilitation of the process. County leaders welcomed the university's support and attention, but they did not have the capacity or the resources to continue the coordinating function.
In order to maintain a long-term partnership between local governments and the university, going forward, a financially sustainable model is required. Such a model is demonstrated in the next section.
Sustaining a Long-Term Commitment
Local governments are in the real estate development and community revitalization business. They acquire property in distressed areas, hold it, and improve the property themselves or convey it to qualified developers who agree to redevelop it. The hope is that commercial districts and neighborhoods will be transformed, breathing new life into depressed areas and raising property tax revenue to sustain services.
Carrying out major development projects such as reuse of historic main street structures, revitalization of blighted areas, and redevelopment of brownfields sites requires specialized expertise in finance and development.
In addition, enormous amounts of investment capital, which can be provided by the private sector, are also required. In response to managers' requests for expert technical assistance with attracting the necessary capital for these activities, the UNC School of Government established the Development Finance Initiative (DFI).
The driving idea behind DFI is that local government managers require access to specialized expertise in public and private finance and development methods, and since managers typically do not have that expertise on their staffs, an alternative is to work with a university or other trusted institution to build a team of experts to be shared by local governments as necessary. Once a team of experts is assembled, high demand for their expertise could form the basis of a sustainable fee-based financial model.
In 2010, a generous gift from North Carolina's Local Government Federal Credit Union made it possible to form such a team at the UNC School of Government, and DFI was born. The DFI team drew from School of Government faculty and staff expertise in community economic development and was augmented by hiring or contracting for the services of other private development professionals.
Now, some three years after its founding, DFI's team of development professionals can perform the financial and development analysis for some of the most challenging development projects in the state. Graduate students in a community revitalization course analyze revitalization projects for local governments at no charge, while more complex, long-term projects are undertaken by DFI professionals for a fee.
This unique collaboration between local governments and the university has thus far produced some promising results. DFI reached financial self-sustainability two years ahead of schedule and has worked on numerous local government projects.
The majority of DFI's projects can be broken down into three main categories: 1) predevelopment analysis for difficult development projects, 2) forming or evaluating public-private partnerships for complex development projects, and 3) district analysis for troubled areas.
Pre-development analysis. Occasionally managers will seek to redevelop a run-down city-owned parcel, but development challenges on such sites may prevent developers from expressing interest. For these sites, DFI will perform the first stage of a private developer's analysis—creating a redevelopment concept that is both financially feasible and acceptable to city officials—as a means of proving the viability of the project and attracting private developers. If a developer were to perform this analysis on its own, it would take a significant amount of time and resources, placing the project outside of the typical private developer's risk tolerance.
In one case, DFI worked with a city to prove the feasibility of a parking deck redevelopment concept. The approach appears to have worked—several developers are now submitting proposals to compete for the right to redevelop the parking deck site.
Public-private partnership assistance. In many small towns, developers approach managers and request financial assistance for or participation in a private development project "in order to make the numbers work." Two issues typically arise. First, DFI has found that private developers often don't understand the constraints under which local governments operate, so they ask for too much of the wrong things (e.g., cash). Second, managers don't possess the expertise on staff to evaluate the developer's request or verify the need for assistance, so they have difficulty negotiating a more balanced arrangement.
This situation can breed distrust and prevent collaboration on a project that may be in the interests of both the local government and the private developer. In these situations, DFI serves as a partner of the local government and evaluates the developer's proposal—sometimes demonstrating that a developer's requested subsidy is excessive, and occasionally revealing a solution that has not previously been considered.
Distressed area analysis. Towns across the country work hard to revitalize distressed areas within their communities. Due to financial risks associated with development in these distressed areas, it is sometimes necessary for governments to make public investments in those areas ahead of or simultaneously with private investors.
Private developers, for their part, are unlikely to invest time and resources in distressed areas until they are convinced that they have a committed and engaged local government partner. To demonstrate commitment, local governments have a series of tools that can send signals to the market about their intent to focus on a specific area.
DFI can help a local government by performing market studies and analysis of an identified area and defining a district in which to focus its efforts and resources. DFI will further identify which district designations are best suited for the development challenges in that area.
In one city, for example, DFI showed how three distinct development districts—a redevelopment area, a special assessment district, and a business improvement district—could be used to attract private investment to revitalize several distressed downtown areas.
DFI does not stop with mere analysis. It remains a resource throughout the process of identifying development partners, conveying properties in districts as necessary, negotiating public-private partnerships, and seeing key development projects through to completion.
DFI's work not only meets the needs of local managers, as described above—it also furthers the university's educational mission. The field work serves as a laboratory that informs publications and courses for graduate students and public officials. As long as DFI can maintain its financial sustainability while meeting the needs of local government leaders and the university, it is likely to endure over the long term.
Lessons Learned
The UNC experience in providing direct support for local government economic development efforts has revealed some lessons that may be instructive to others considering this approach.
The first is that in building successful partnerships with universities, local governments and communities should be clear about what they hope to achieve. The university can be an important partner, but local priorities should drive the process. It is important to be flexible in structuring partnerships in order to collectively devise solutions that are aligned with distinctive local needs and preferences.
The second lesson learned is that local governments and communities must be fully engaged in the process and have some "skin in the game" whenever possible. A starting point is to establish good relationships between local government decision makers and university leaders.
It is helpful for local officials to identify discrete projects with tangible outcomes that the partnership can help move forward. Concrete, results-oriented projects are more likely to garner local support and funding.
Projects that help secure the grant funds or creative financing needed to advance local development priorities are good candidates. Local partners are more likely to stay engaged when they anticipate receiving financial benefit from a project.
Third, university students can play a vital role in helping local governments promote economic development. Students are an indispensable part of the UNC approach, given the high value that local partners place on having campus partners be physically present on the ground in the community and their strong preference for face-to-face meetings.
Graduate students from professional degree programs, in particular, are a useful and adaptable resource for community engagement as they tend to have appropriate skills and experience. They also can be engaged in a flexible manner for community-based projects at a reasonable cost and often are willing and able to spend time working in communities.
Finally, while local governments can get helpful and needed short-term assistance from universities, the support is difficult to sustain without a dedicated revenue stream. The most significant opportunities to have a lasting impact result when universities and communities make a long-term commitment to work together on local economic development.
Long-term partnerships like these should strive for financial sustainability and will require a strong administrative function to manage communications and logistics, support project development, and ensure adequate face time between partners.
New, Reduced Membership Dues
A new, reduced dues rate is available for CAOs/ACAOs, along with additional discounts for those in smaller communities, has been implemented. Learn more and be sure to join or renew today!