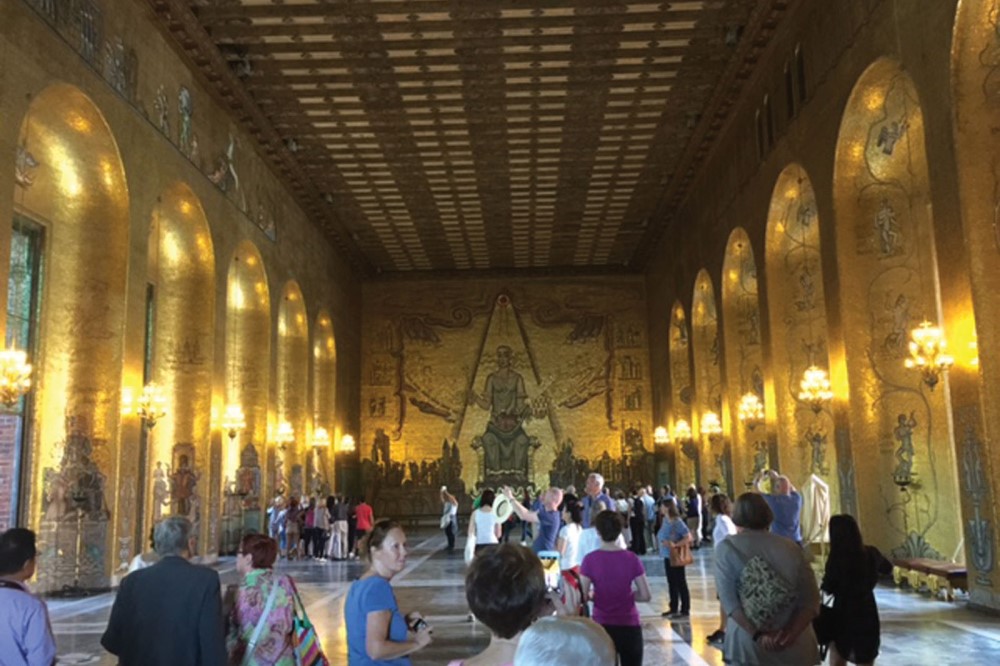 Local government managers spend their entire careers helping others, helping communities, and helping the people we are responsible for guiding to do their best. Most of us know that does not have to stop after we are no longer managers. ICMA has a wonderful Senior Advisor program that provides excellent support for managers throughout the country.
Other managers continue to help people in various ways, such as serving as a mentor to youth or through other volunteer activities. One of the ways I wanted to continue to give was to share my personal and professional journey as a local government manager. By sharing my experiences and the lessons I learned along the way in my book, A Journey of Challenge, Commitment and Reward: Tales of a City/County Manager, I hope to continue to contribute to the profession.
Both personal and professional, there have been many challenges and rewards in my 43-year professional career, 37 of which were as a local government manager. My book provides a perspective on professional challenges, as well as approaches to handling important issues and public policy. It provides insight into the life of a local government manager that is introspective and unvarnished, as hard as that can be at times. The book is personal because our profession requires a personal commitment and, I think, you must really care deeply for people and communities. We may work in many locations during a career, as I certainly have, but you must commit yourself to each of those locations and truly want to make it the best place possible.
While I consider every chapter of the book important, there are a handful that I would like to touch on in this article, along with some of the lessons learned along the way.
Being a Manager: Big Challenges and Big Rewards
Every day, people make valuable contributions working for local governments, and there are a multitude of avenues of service. Coming out of graduate school, my goal was to be the planning director of a relatively major U.S. city. I achieved that goal relatively early in my career and then spent the subsequent 25 years as a local government manager. There are many factors that gave rise to my interest in becoming a manager, but the deep-seated reason for my commitment to the profession is my passion for cities—making them wonderful places to be, as well as improving the physical, economic, and social conditions that enhances people's lives.
But there is of course the personal side of being a manager—the family issues and stresses on the manager and their loved ones. Decisions about moving and the challenges it brings, including big transitions with working in very different areas of the country present tough choices and adjustments. A lifetime of long-distance running played a critical role in coping with job pressures, dealing with council members, and handling "in transition" situations.
A Variety of Forms of Local Governance
While I strongly support the council-manager system of government, I have worked in many different forms, including strong mayor and city commission. While the strong mayor form of government has a lot of supporters and is especially prevalent in large cities, the competition set up between the mayor and ambitious council members, the appointment of politically motivated new department directors, and the tendency to not require professional management are all typical drawbacks. While the council-manager form does value quality management, in the book I discuss the challenges with its operation as well.
Leadership Qualities
So much has been written about leadership that it is hard to imagine there could be anything new to say. I do not profess to have innovative approaches to effective leadership that have not already been tried. However, in my experience, there are 14 leadership qualities that have shown to be most important, though I don't claim to have always lived up to my own ideal. In addition to the highly expected skills—such as communication, authenticity, facilitation, and collaboration—in my book, I describe the qualities of enthusiasm and high energy level, ability to focus, emotional intelligence, selflessness, and more.
The Job Search Process
If there is something that I feel qualified to write about it is likely about getting a job, having been successful in competing for a number of local government positions. In addition, I have also served as a search consultant on many local government recruitments.
This chapter provides pointers that have been most helpful for me regarding networking, identifying possible positions, applying, interviewing, and negotiating an employment agreement. Candidates for local government leadership positions must use caution when participating in multiple search processes at the same time. It's crucial to consider the challenges it presents, and the ethical manner in which those situations need to be handled.
Organizational Growth and Change
Volumes of material have been written about organizational change. My book does not attempt to duplicate that wealth of information, but rather, it focuses on some significant aspects of the change process. As important as the change you may make to a local government's operation, how you do it is critical. If you do not involve people in the organization, you will very likely fail in bringing about effective change. There are lots of ways of engaging people, but it must be genuine and give them a true opportunity to participate in a meaningful way. In addition, you must carefully gauge the pace of change in order to bring the organization along. Finally, communication is absolutely essential. In the absence of knowledge, people will speculate and assume the worst outcome. Critical changes that cities or counties require often involve more than just the structure of the organization, but its culture as well. In addition, organizations can become overwhelmed with the amount of change or constant change.
Community Involvement Is Critical
City and county managers have a highly visible presence in the community, which can be challenging. Regardless of whether the manager has a particularly high profile or not, the manager and organization need to be in tune with the community and engaged in a variety of ways. While I was very involved in many of the places I have worked, perhaps my highest level of engagement was in Greenville, South Carolina, which had significant benefits, but was also personally very rewarding. During my 10 years in Greenville, I was an active Rotarian and quite involved in our church. My time spent as a United Way board member and participating in the annual campaign, including serving as the campaign chairman after leaving the city manager position, was especially fulfilling.
In the book, I also describe how community engagement was so essential to community events, such as initiating and conducting a marathon in the City of Newport News and helping the community to remain calm after a controversial shooting.
Dealing with the Media
While the media can indeed be a source of frustration and agony, it is also critical for open and democratic governance. Throughout my career, I have discovered some techniques that can help in working with the media, including, among others:
• Establishing an early positive relationship with key reporters to help build trust for future conversations
• Making sure the reporter is capturing what you say by going slow enough for the writing or typing to keep up
• Avoiding being baited into a conflict if at all possible
• Taking advantage of the fact that the media can be used as a vehicle in achieving success for certain projects
• Establishing the organization's own direct communication tool such as the Newport News daily email to citizens
It's About We, Not Me
Everyone knows that what gets done in cities and counties occurs through staff actions. It is essential for the manager to be the leader for the organization's work. The effective manager will do this through setting expectations and delegating, nurturing and guiding assistant managers and department directors, as well as building a team that can effectively work together and jointly manage the organization.
Public and Private Partnerships
Throughout my career, I've worked on a number of projects where a public-private partnership was essential to their success. From those projects, I have pulled ingredients that are critical for such partnerships to work. The following are just a few of these principles:
• Be willing to walk away from a deal that is not in the best interest of the community.
• Know the market and the community's desirability, whether it's for a minor league baseball team or a research park—two particular projects with which I have had considerable experience.
• Work the public-private partnership to ensure that both sides reap benefits in the deal.
• Be willing to play a vital role in raising private donations to support a project.
• Understand the critical roles of providing public infrastructure for private projects.
• Partnering with universities can add a vital dimension for a development.
• Sometimes only the public sector can build a facility and other times the private sector can build it more cost-effectively.
Big Risk, Big Reward: How Much Risk is Appropriate
I have been involved in a number of projects that involved a measure of risk to the community. Most had a happy ending, but one was the most difficult experience of my career and did not end well. It was a difficult story to tell, but this experience and others bring with them several important lessons. Here some important takeaways from those lessons:
• Examine the upside as well as the downside of any proposal and whether the benefit outweighs the risk
• If the downside is just not an acceptable outcome, then the risk is not worth taking
• Trust but verify; it is fine to have confidence in the people that bring you proposals but there are other avenues to validate proposals
• Recognize there may be repercussions if you are not successful
Successful Downtown Development
Although not a large city, Greenville, South Carolina's successful downtown revitalization has been studied by dozens of cities for the last decade. I helped lead that effort for more than six years, and from its success, I drew a number of principles that can help other downtown redevelopment efforts to be successful. The following are just a handful of important areas of consideration:
• Public investment.
• Building an active and comfortable core area.
• Pedestrian scale design.
• A critical mass of activity.
• Attracting a variety of age groups.
Emotional Intelligence
If I only had one program to institute which would make the biggest difference in an organization, it would be an aggressive program of promoting emotional intelligence (EQ). In fact, EQ is really the only improvement program I instituted in my last three manager stops. The critical need for EQ is spoken about widely these days, but I'm often surprised that managers aren't more aggressive in establishing EQ efforts for their organizations. In the book, I describe my view of emotional intelligence, the value of EQ to the organizations I have worked with, and the tremendous improvement I've witnessed in executive leadership teamwork.
Outcome-Based Performance Measurement
Most all managers would agree that it is important to measure the performance of a city, county, or other local government entity. However, what, when, and how performance is measured varies widely. Additionally, much time and energy is put into comparing organizations to other similar entities, generally referred to as benchmarking. These efforts are certainly very well intentioned and may provide some useful information, but I believe the benefits of a great deal of these efforts do not warrant the time and expense required to do the research and produce the reports. For more than 25 years, I have been a strong proponent of outcome-based performance measurement. I have sought to exclusively focus on results-based measures that can get to the heart of what local governments accomplish for a community. This chapter includes details of the outcome based performance management system we established while I was city manager of Newport News, Virginia.
Departing Gracefully
How one departs from a local government management position is always important, but even more so when the departure is not entirely of your choosing. I believe that most managers work tremendously hard for their community and care deeply about its success. Certainly, there are at times issues with a manager's performance that cause the council to force out a manager. However, councils also will remove a manager for reasons other than performance, be it a personality conflict or simply because the council member is new and wants their own person in the job. A council member could feel, rightly or wrongly, that the manager favored the mayor over them or that the manager did not do what the council member wanted. In the book, I detail my own approach when I have had to leave manager positions. We have all heard the expression, "Do not burn your bridges." This is especially important for local government managers and it's crucial to act in your own best interest.
So What Is Next for You and for Me?
What has my 43-year career meant to me and what do I plan to do next? My book offers an introspective look at the professional rewards and life after being a local government manager. So if I had to do it all over again, would I? As hard as the journey can be, my answer is an unequivocal…hell yes!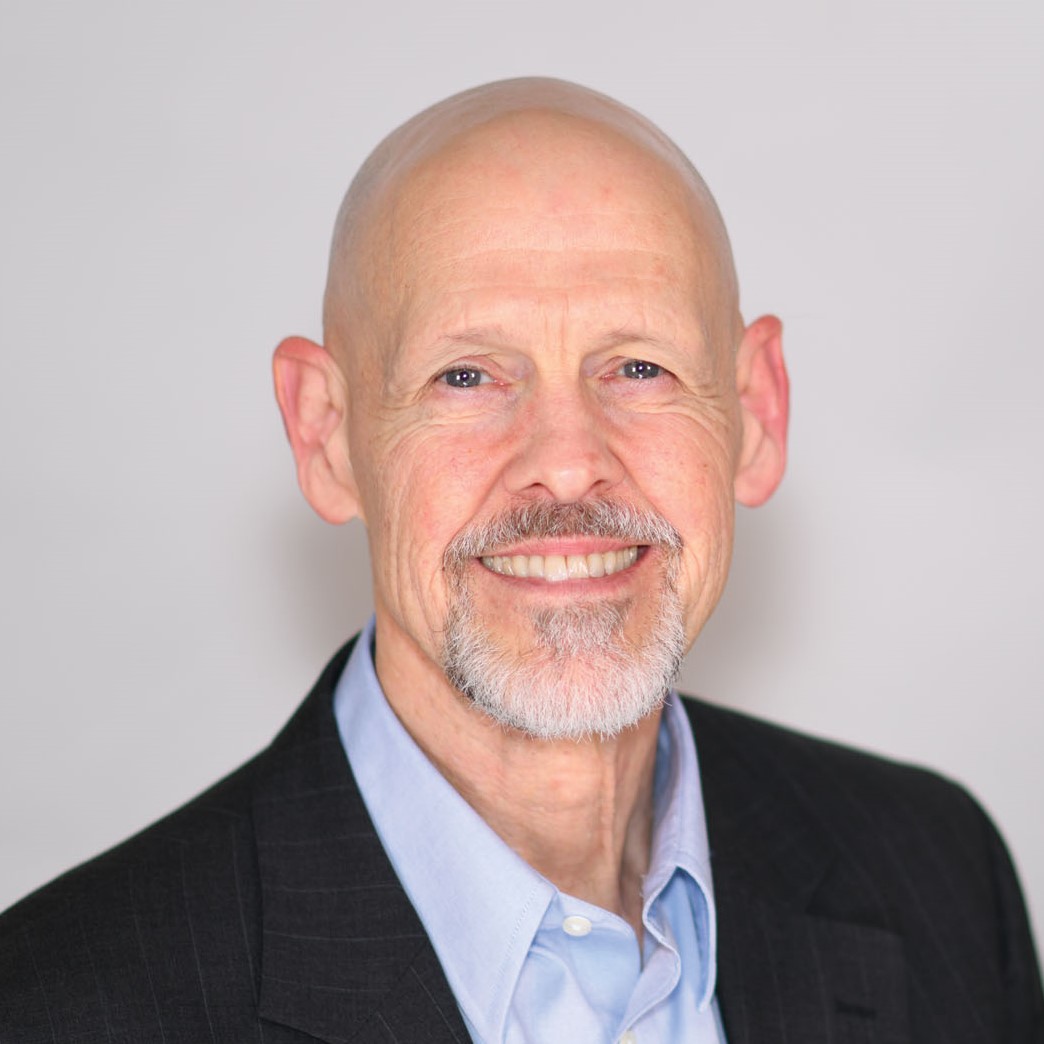 JAMES M. (JIM) BOUREY is a retired manager and part-time consultant,, having served a number of cities and counties. He is a Life Member of ICMA. His book, A Journey of Challenge, Commitment and Reward: Tales of a City/County Manager, is available on Amazon.